28th - 29th March 2023 | The Hague

AGENDA
Impact Summit Europe annually invites global leaders, pioneers and experts of the impact investing universe to share their knowledge and inspiration. A 2-day programme is designed with a mix of thought-provoking thought leadership: interviews, keynote speeches, panel discussions, in-depth workshops, InvestorConnect meetings & Chatham House rule sessions.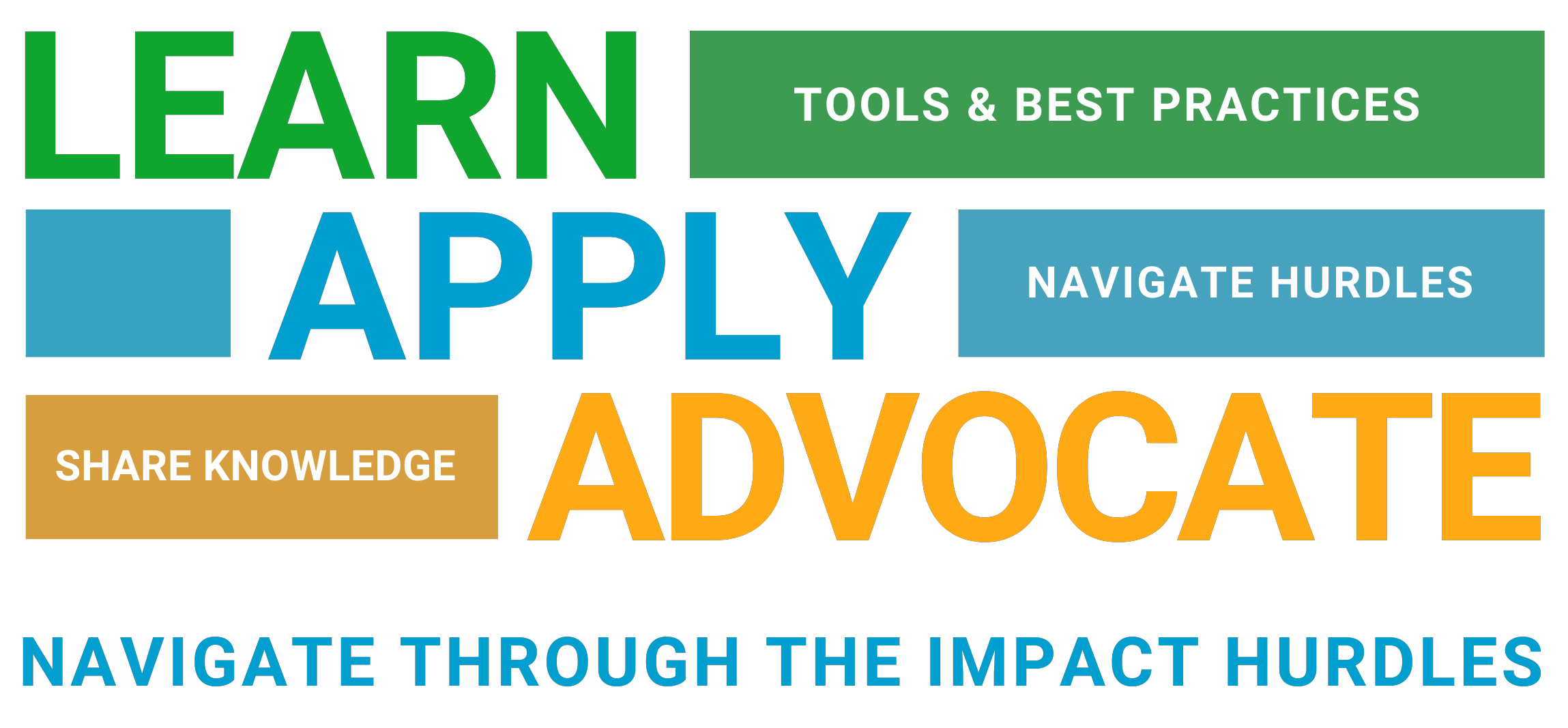 We are halfway through the timeline of the Sustainable Development Goals (SDGs). To hit a homerun, investors need to incorporate more impact into their portfolios. Tangible impact has yet to be made to safeguard the well-being of future generations and the conservation of earth's flora and fauna. How will institutional investors reach the SDGs, while dealing with stakeholders, biases, and measurement challenges?





With a variety of sessions tailored to the needs of our investor network and directly tackling the most challenging topics in impact investing, Impact Summit Europe brings together financial players to learn from each other, apply the best practices for meaningful capital allocation, and become strong advocates for impact investing.




THE NEXT BIG IMPACT THEMES
Deep dive sessions on the most current themes in impact investing, such as the nature-based investment solutions, conservation & biodiversity.
IMPACT MEASUREMENT, TRANSPARENCY, & MANAGEMENT HURDLES
A series of educational workshops on setting impact goals, SFDR, EU taxonomy, and more.
UPLIFTING INNOVATIVE IMPACT SOLUTIONS
Sessions on innovative investment opportunities, including the transport sector, the sustainably built environment, and developing the next steps for resilient and clean energy solutions.

ELEVATING THE VOICE OF MARGINALISED GROUPS
Forming a deeper understanding of how impact can solve social dilemmas in developed and emerging markets while including marginalised voices in the conversation.
ADVISORY BOARD
We are proudly collaborating with impact thought leaders as our agenda advisory board to identify current challenges, opportunities and forward-looking topics in the impact investing universe to build a beneficial & thought-provoking programme.

• Cyril Gouiffès, Head of Social Impact Equity Investments, European Investment Fund
• Marta Hervás Melgarejo, Investment Director, Arcano Partners
• Irina Ivan, Programme Manager for Innovation and Learning, Bernard van Leer Foundation
• Yvonne Janssen, Team Lead Sustainable Investment, PGB Pensioendienste
• Piet Klop, Head of Responsible Investments, PGGM Investments
• Daan Spaargaren, Senior Strategist Responsible Investment, Pensioenfonds van de Metalektro (PME)
• Gunnar Stork, Senior Director, the German Development Finance Institution (DEG)
• Vincent Triesschijn, Global Head ESG and Sustainable Investing, ABN AMRO Bank
• Paul van der Weijden, Senior Advisor Responsible Investments, a.s.r. vermogensbeheer
• Rebecca Wörner, Advisor Responsible Investment, Pensioenfonds Metaal en Techniek
Our programme is being developed in a strategic partnership with: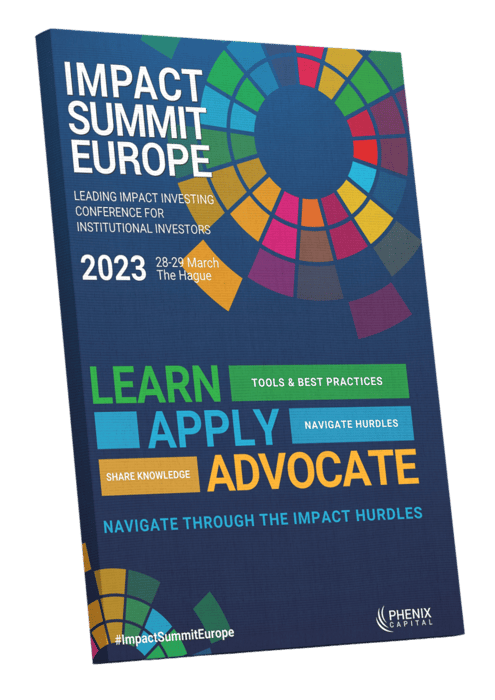 MEET YOUR IMPACT
INVESTING PEERS!
A LIMITED NUMBER OF COMPLIMENTARY TICKETS IS
AVAILABLE FOR ASSET OWNERS & INSTITUTIONAL INVESTORS!
INTERESTED IN A SPEAKING ENGAGEMENT?
For more information on speaking engagements, please get in touch with Noémie Metz-Vinez: noemiemetz-vinez@phenixcapitalgroup.com