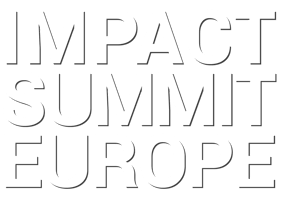 Leading impact investing conference for institutional investors.
SPEAKERS
BE INSPIRED BY THE IMPACT PIONEERS!
Impact Summit Europe invites global leaders, pioneers and experts of the impact investing universe to share their knowledge and inspiration. This page is being updated on a regular basis.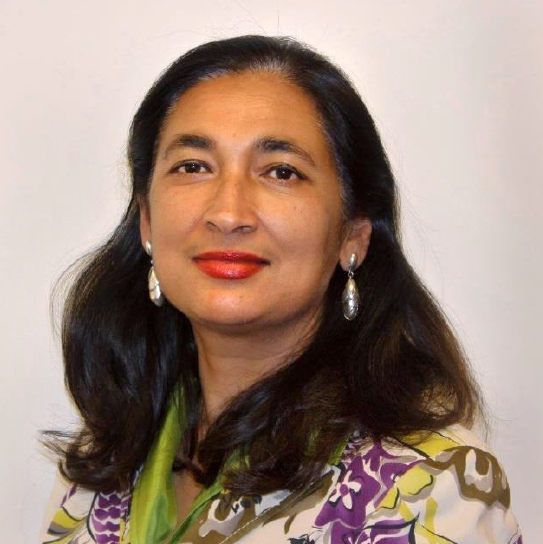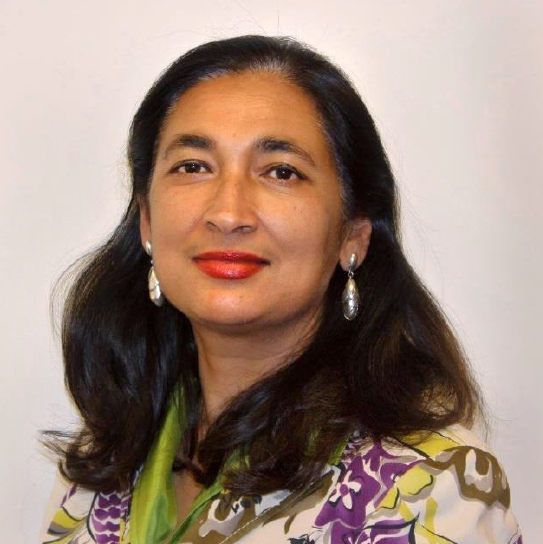 Anita Bhatia
Assistant Secretary - General and Deputy Executive Director,
UN Women
Assistant Secretary-General and UN Women's Deputy Executive Director for Resource Management, UN System Coordination, Sustainability and Partnerships. Ms. Anita Bhatia serves as the Assistant Secretary-General and UN Women's Deputy Executive Director since August 2019.
Before that, Ms. Bhatia served since 2014 as the Director for Development Partner Relations at the World Bank Group. Previously, she held the position of Director of Partnerships and Advisory Services Operations(2011–2014) and Global Head of Knowledge at the International Finance Corporation (2010-2011).
Ms. Bhatia also served as Head of IFC's Latin America Advisory Operations. In addition to Latin America, she has worked in Africa, Europe, Central Asia and South and East Asia. Ms. Anita Bhatia brings extensive experience in the area of strategic partnerships, resource mobilization and management. During her time at the IFC, she developed and expanded innovative partnerships with public and private sector partners to support its strategy in key areas, including fragile and conflict-affected states, gender equality, financial inclusion, support to women-owned businesses and other priorities critical for the achievement of the Sustainable Development Goals (SDGs).
Ms. Bhatia holds a BA in History from Calcutta University, an MA in Political Science from Yale University and a Juris Doctor in Law from Georgetown University.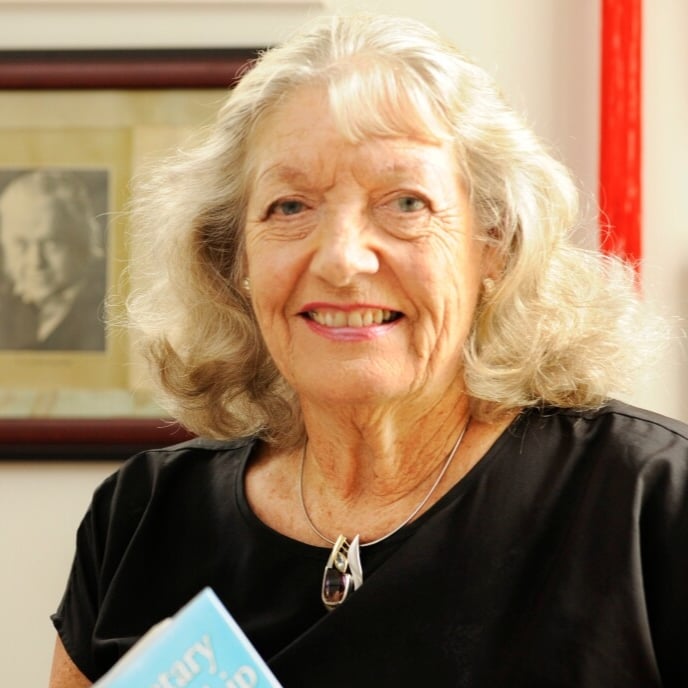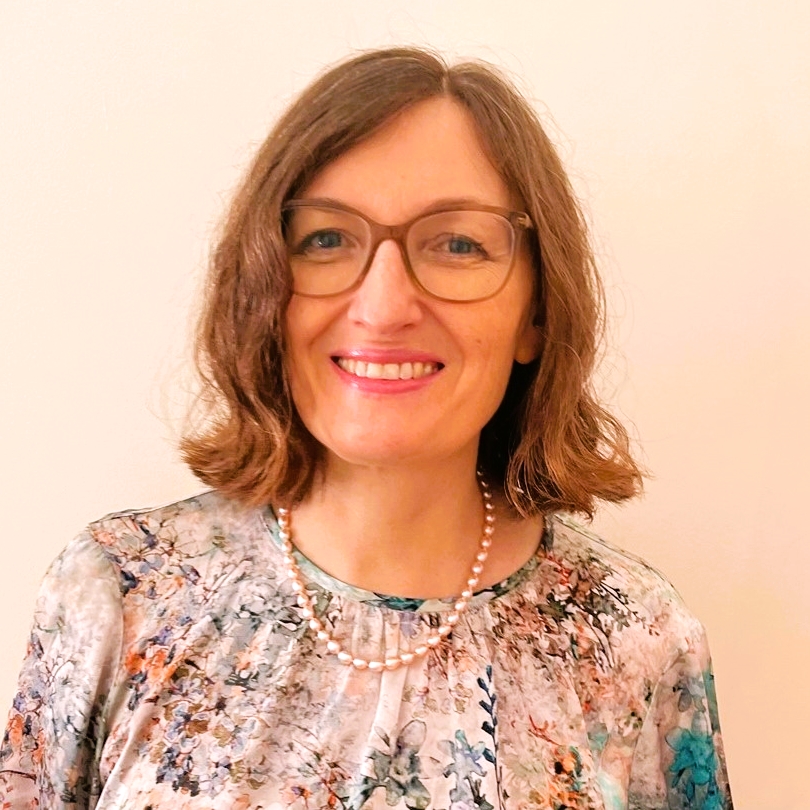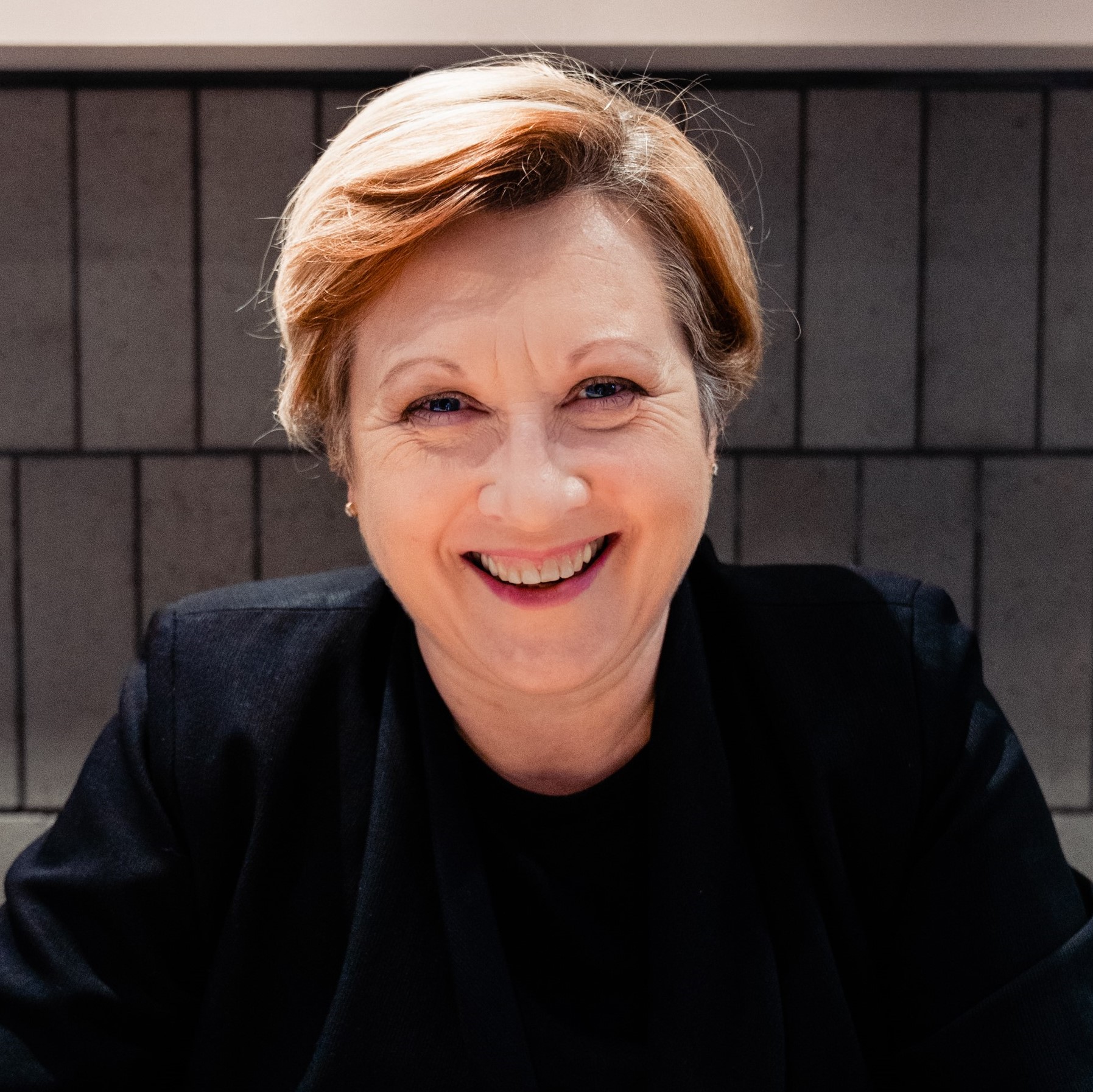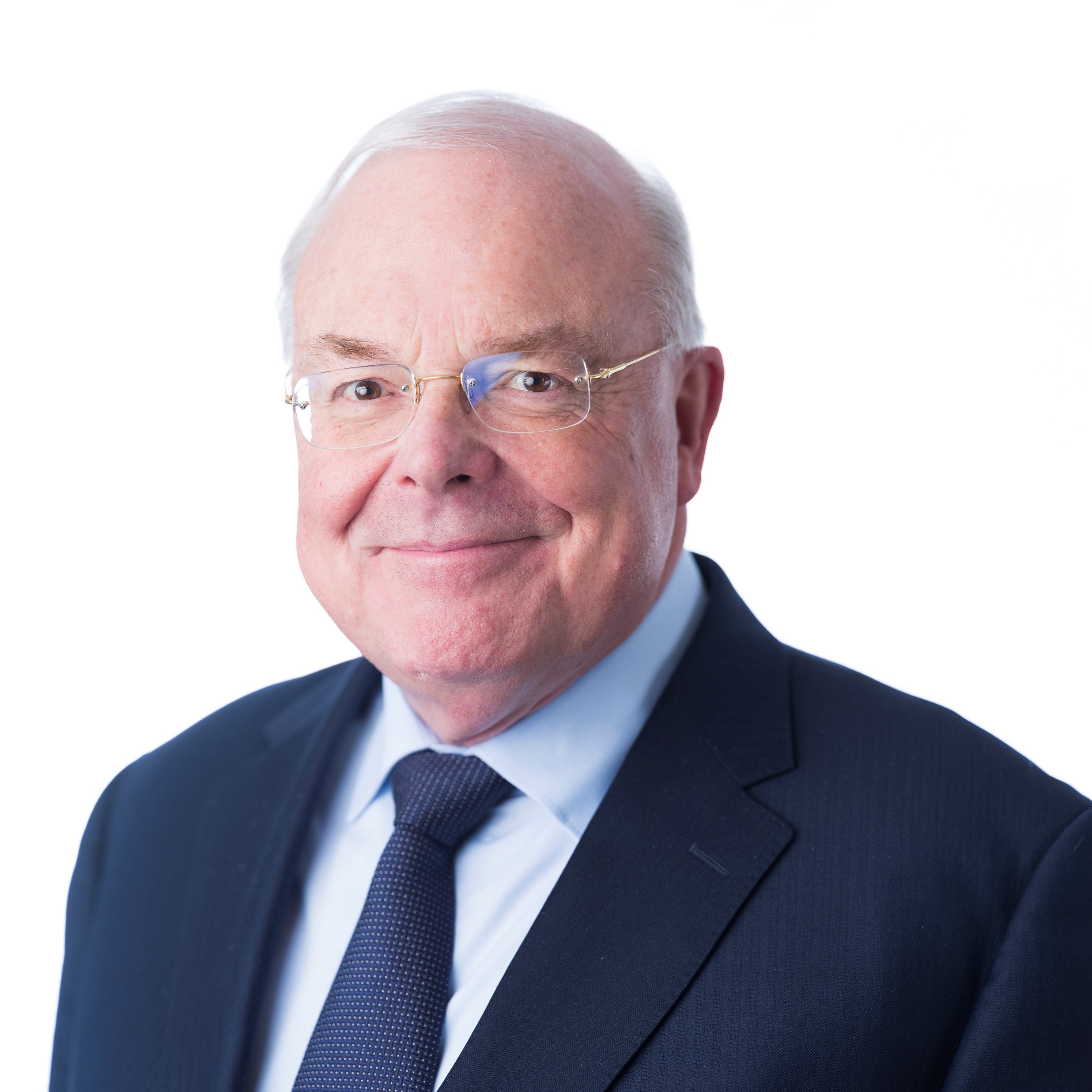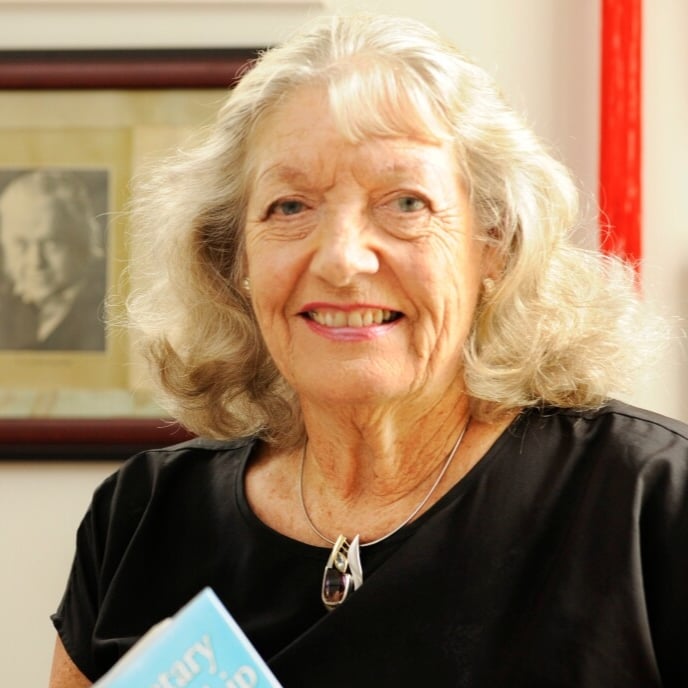 Hazel Henderson D.Sc.Hon., FRSA, founder of Ethical Markets Media, Certified B Corporation. She is a world-renowned futurist, active environmentalist, syndicated columnist, and author of award-winning Ethical Markets: Growing the Green Economy (2006); Mapping the Global Transition to the Solar Age (2014), and other books in 800 libraries, in 20 languages, including "Planetary Citizenship "co-authored by Buddhist leader Daisaku Ikeda. Ethical Markets is the publisher of Henderson's forthcoming textbook, "Mapping the Global Green Transition: 2009-2020".
She is the producer of the global TV series "Transforming Finance" and the Ethical Markets TV series. She created in 2004 the EthicMark® Awards for Communications Uplifting the Human Spirit & Society, showcasing positive messages to raise the ethical bar on global advertising and in 2009 the annual Green Transition Scoreboard®.
She launched the EthicMarkGEMS®.com, the first global standard certifying only gems NOT mined from Mother Earth, to phase out unnecessary global gem mining, now chemically- identical gems are cheaply available worldwide and also co-created Ethical Biomimicry Finance®. Henderson served as a cabinet-level science policy advisor to the US Office of Technology Assessment, the National Science Foundation, and the National Academy of Engineering.
Her over 400 articles appear in Harvard Business Review, New York Times, LeMonde Diplomatique, and journals in Japan, Britain, Venezuela, China, France, Australia. Honorary Member of the Club of Rome, Fellow of Britain's Royal Society for Arts and of The World Academy of Art & Science, Henderson shared the 1996 Global Citizen Award with Argentinian Nobelist Pérez Esquivel. She has many honorary degrees.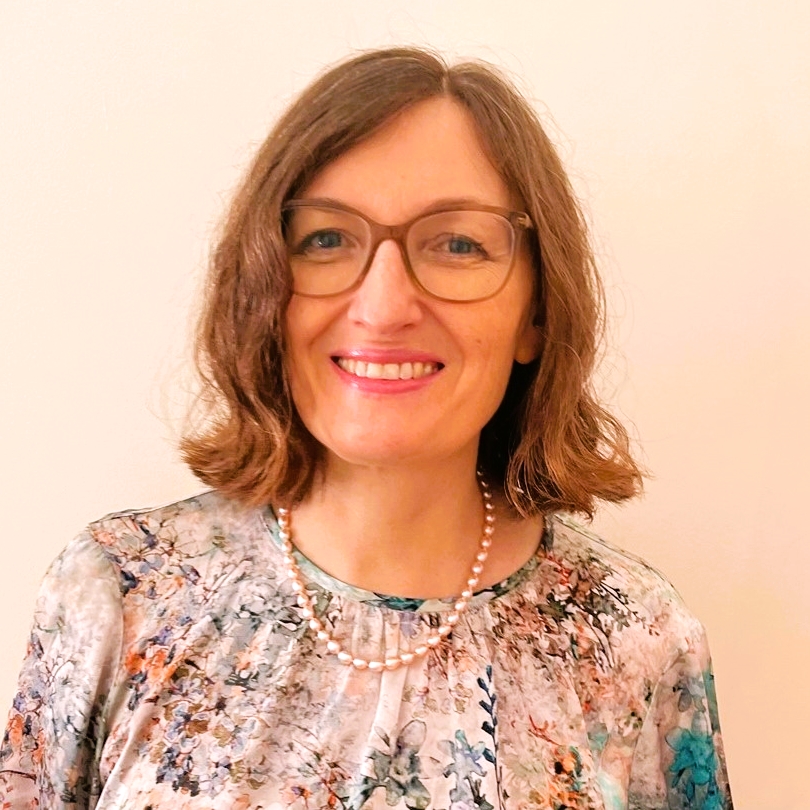 Fabienne Michaux
Director of SDG Impact,
United Nations Development Programme
Fabienne Michaux is the Director of SDG Impact, a UNDP Sustainable Finance Hub flagship initiative, joining in 2019. Fabienne is the lead developer of the SDG Impact Standards, the first and only independent management standards in the market that places sustainability at the core of operations. She is a Working Group Member of the G7 Impact Taskforce, the co-chair of the Australian Advisory Board on Impact Investing and recently co-chaired the Australian Sustainable Finance Initiative's working group on making better decisions.
She previously enjoyed a 30-year executive career, including 22 years with S&P Global Ratings where in her final role she was the Australian Country Head and Head of Developed Markets Asia-Pacific. She is also an experienced non-executive director who holds, and has held, numerous board positions in the housing, education, financial and arts sectors. She is also a part-time Professor of Practice for Finance at Deakin Business School.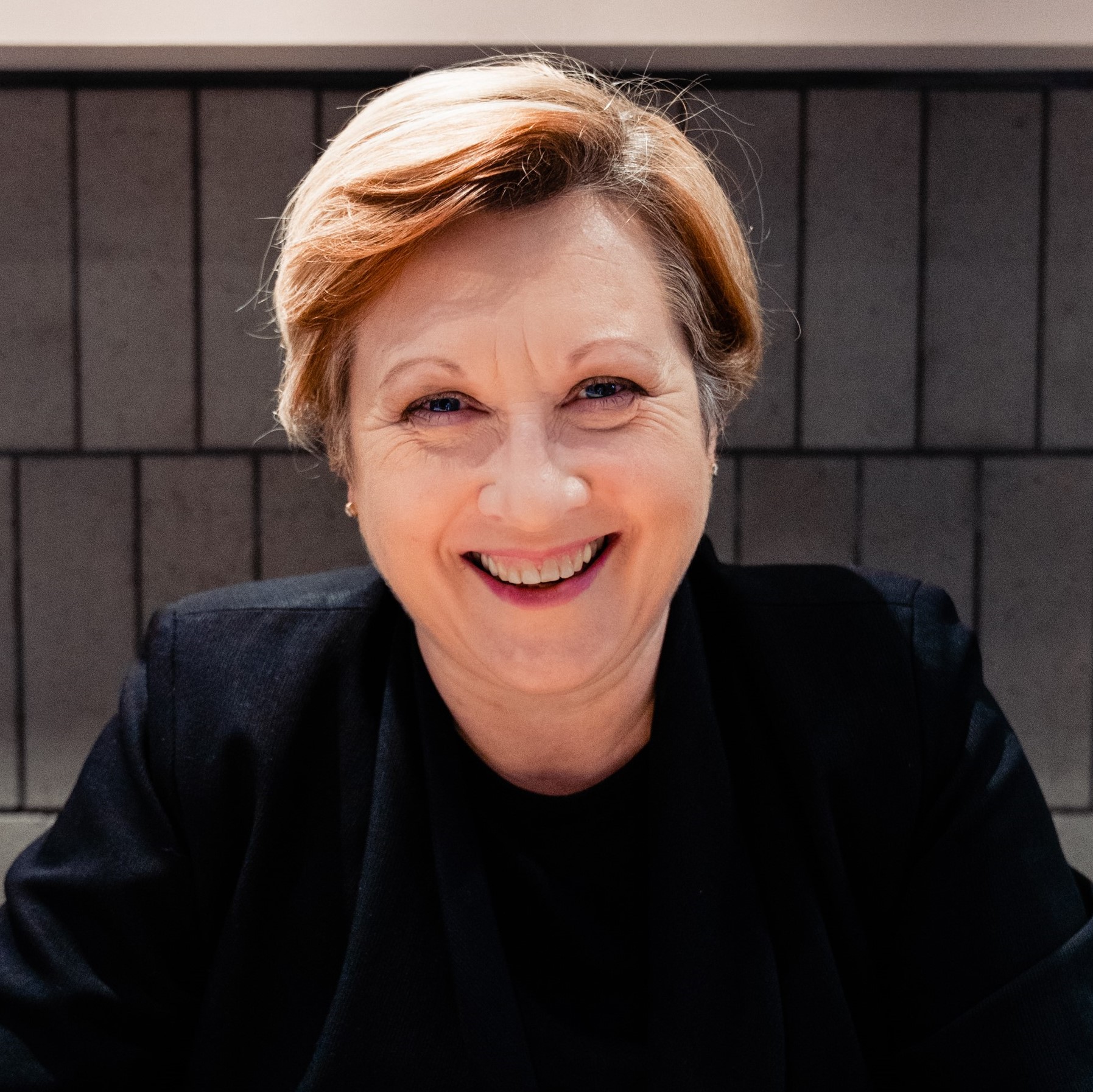 Rosemary Addis
Ambassador, The Global Steering Group for Impact Investment (GSG) and Chair, Director, Leader and Strategist,
Impact Strategist
Rosemary Addis is a global leader and strategist in social innovation and investment.
Executive Director, Impact Strategist – trusted adviser and strategist to senior leaders in business, governments, foundations and strategists globally.
Chair, Impact Investing Australia and the Australian Advisory Board on Impact Investing. Represents Australia on the Global Social Impact Investment Steering Group (previously the G8 Social Impact Investment Taskforce), Member of the OECD Expert Group on Impact Investment, Bridges Impact + Global Advisory Council and the NSW Government Social Investment Expert Advisory Group.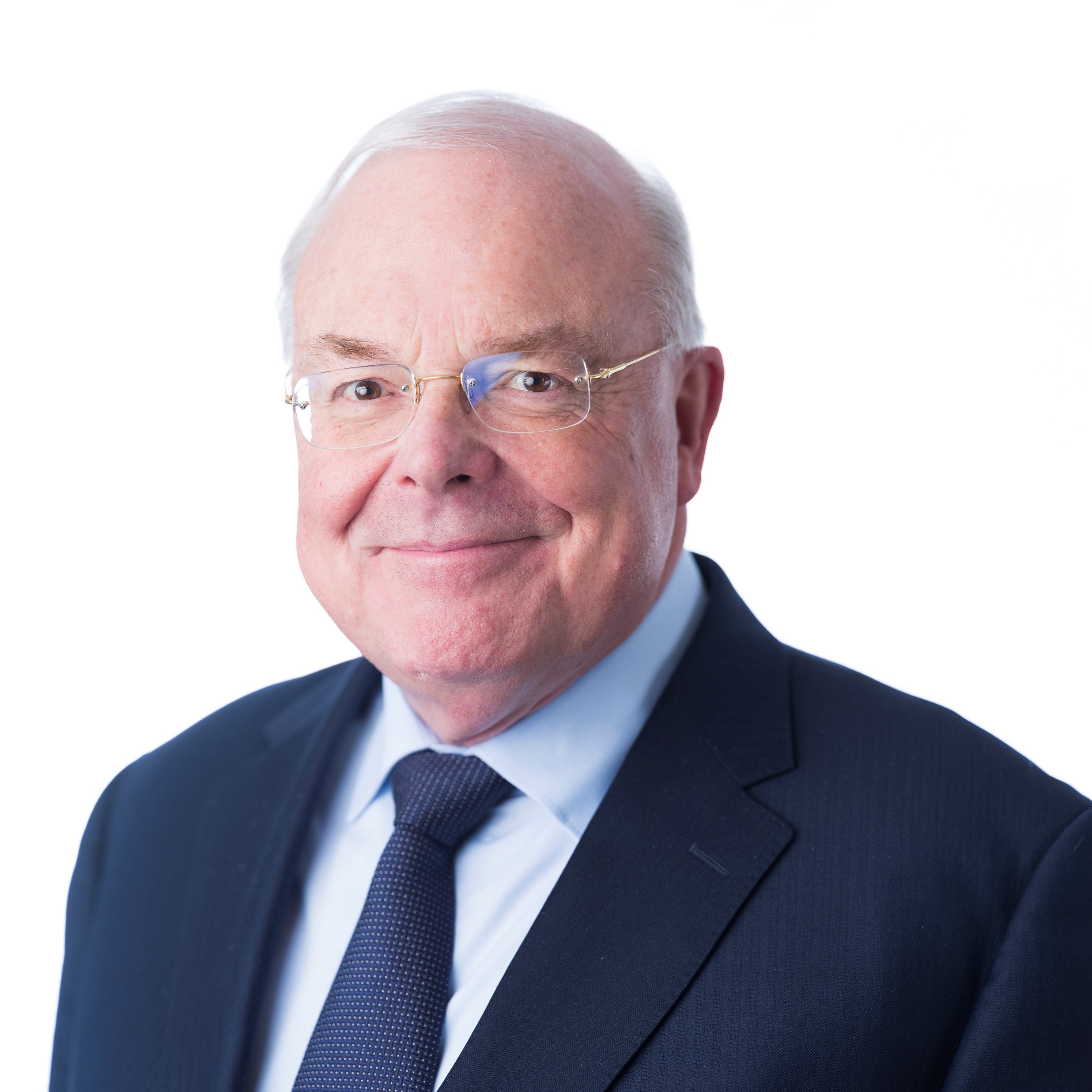 Peter Borgdorff
Former Managing Director Pensioenfonds Zorg en Welzijn,
PFZW (pension fund for health and welfare).

Connect
The Netherlands
Special Host
Seasoned all-around executive who is widely recognised as an authority on pensions. He has spent most of his career in the world of social partners where he is seen as influential. Over the years he has gained extensive knowledge of all aspects of running a pension fund. In his last role Peter was responsible for running PFZW, the second-largest pension fund in the Netherlands (2.9 million members and EUR 240 billion AUM) whose pension fund administration and asset management are outsourced to PGGM.
Experience in the 'polder', the world of social partners. Was busy at both sides of the table: in an employer's organisation and the union. And of course, in paritarian organisations. These days Borgdorff is a non-executive board member of ANBO (organisation for elderly), Nibud (national institute for research and advice in household finance), Bartiméus (expertise centre, care and cure of people with a visual deficit) He is chairman of the Advisory Board of Caceis NL. Peter has a role as lecturer, moderator, and program maker at Nyenrode Business Universiteit.
Specialties: Social partners; pensions; governance, board matters
FEATURED SPEAKERS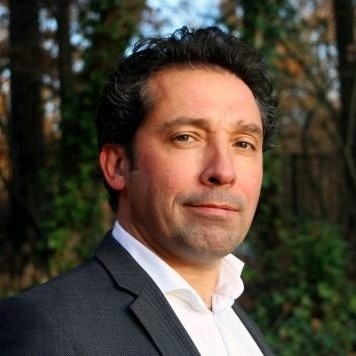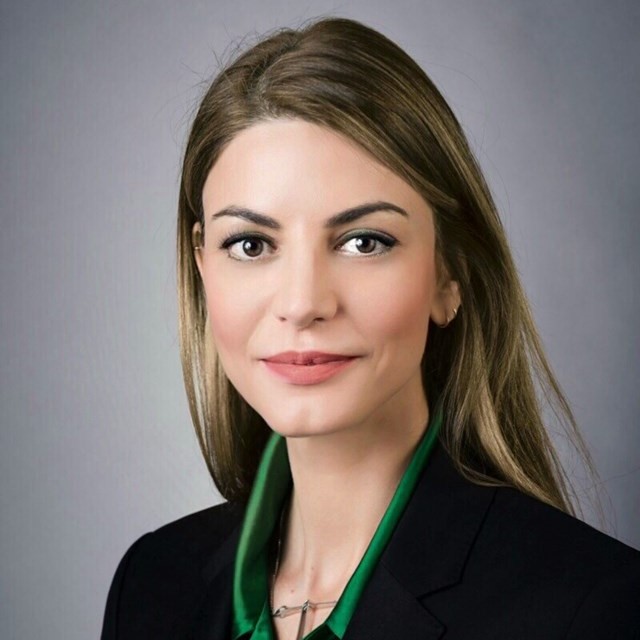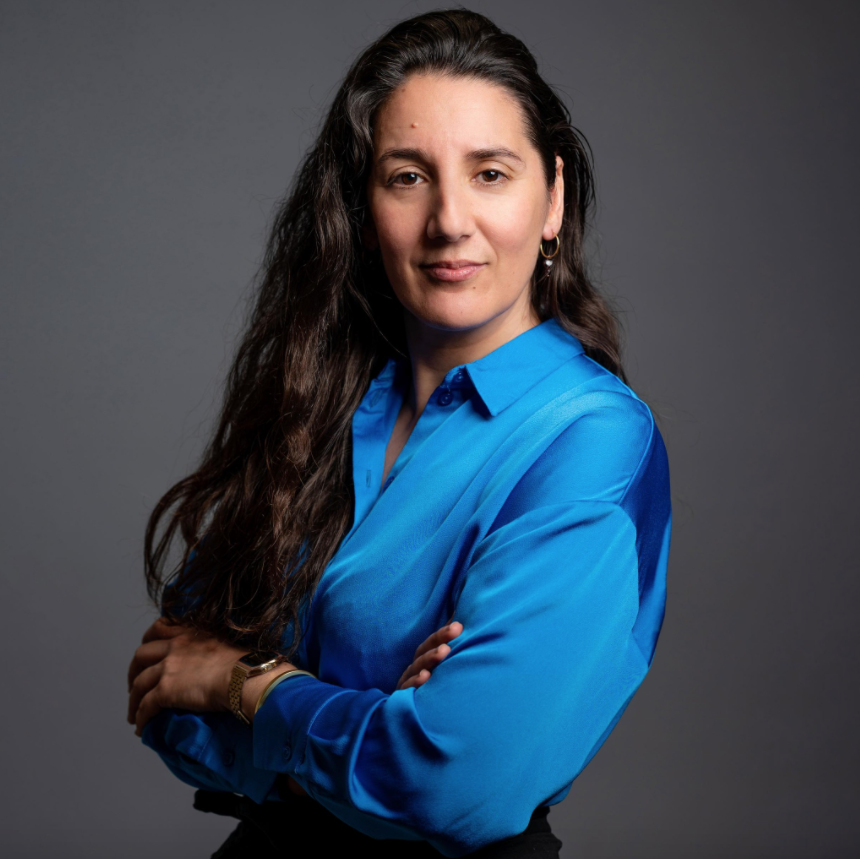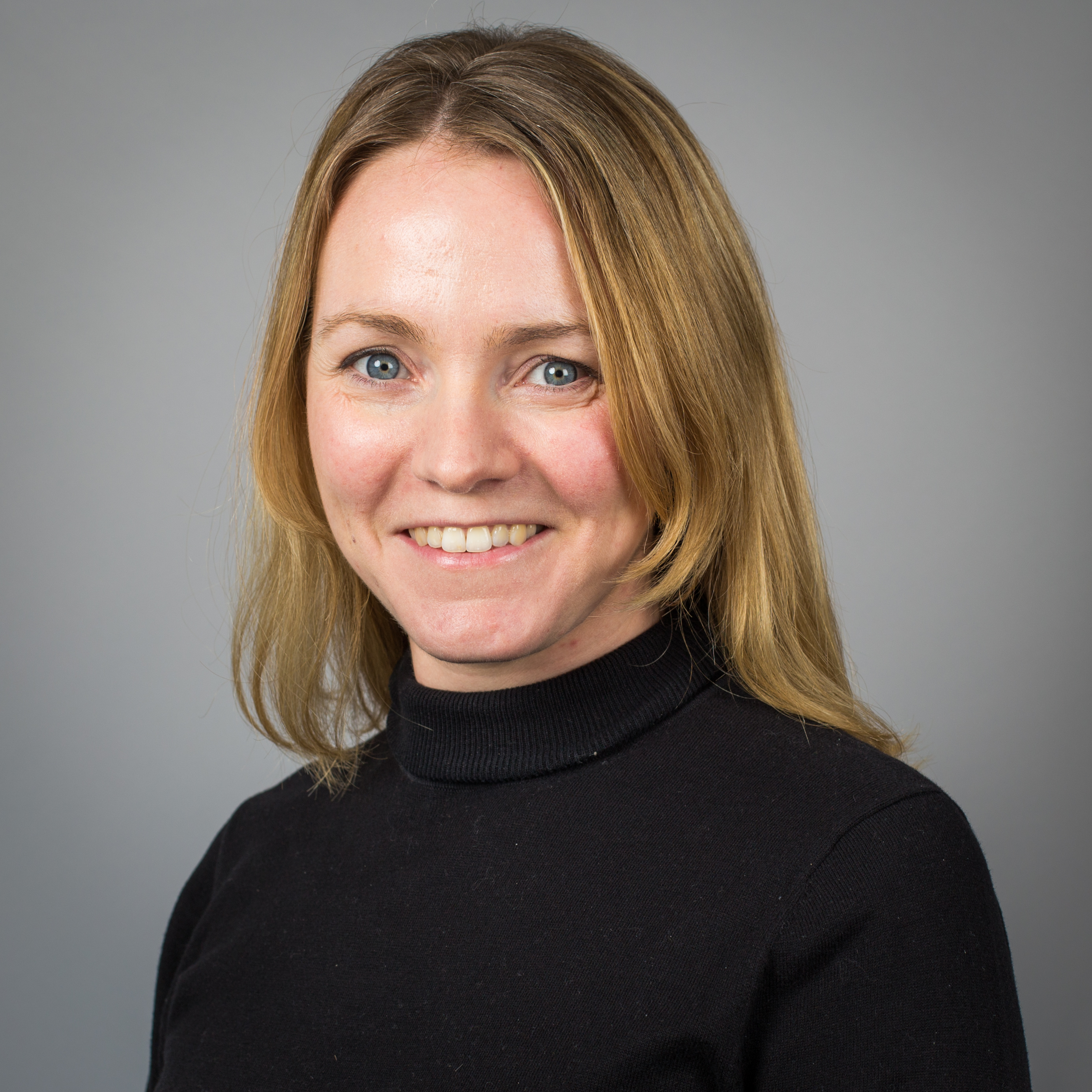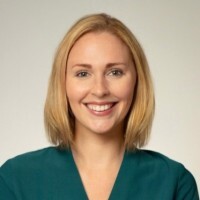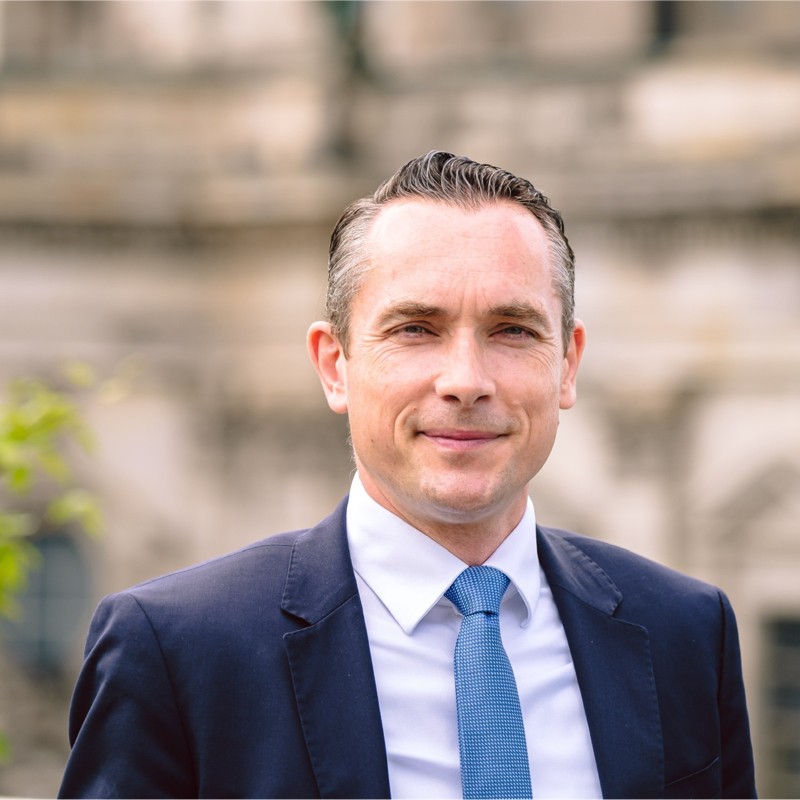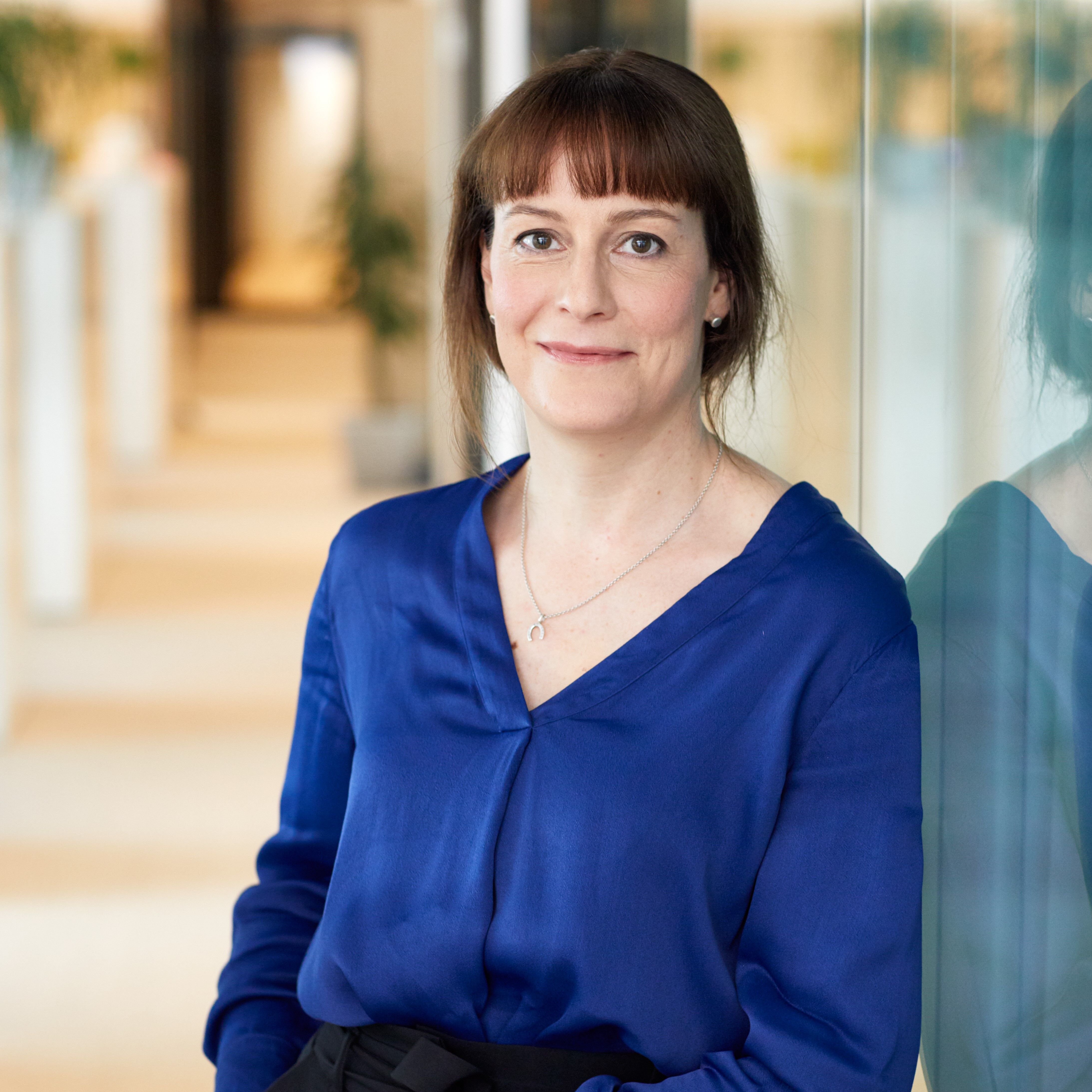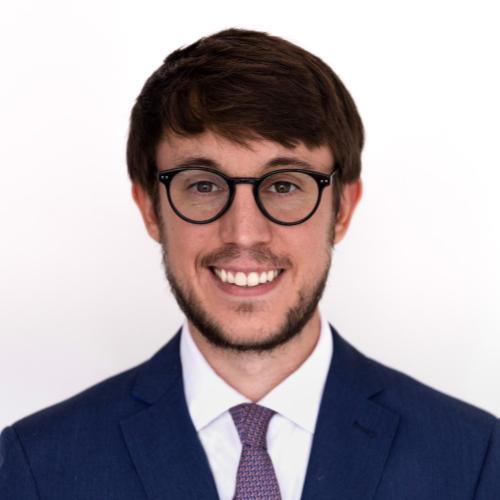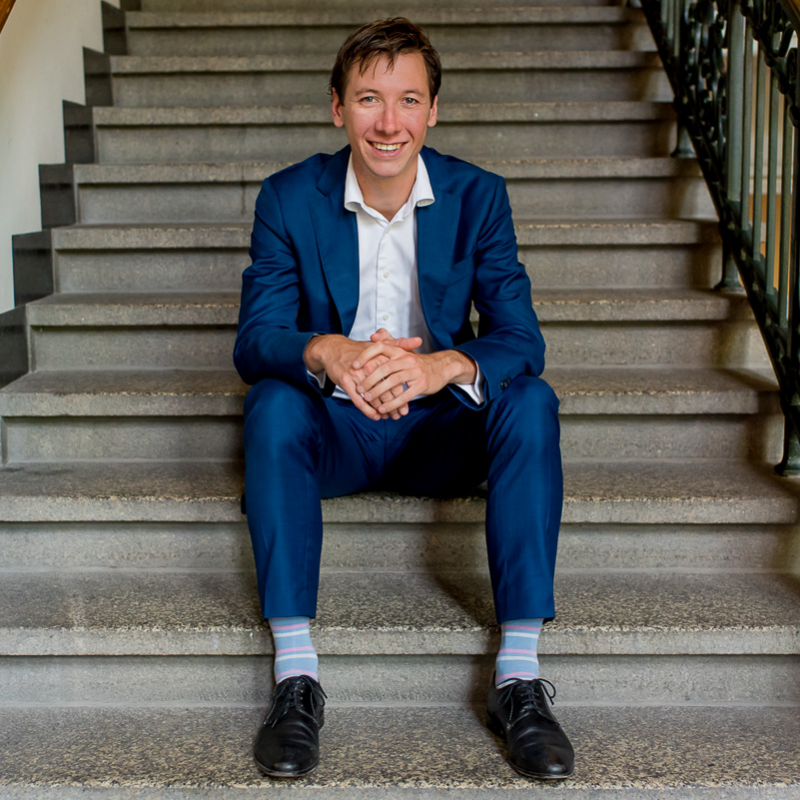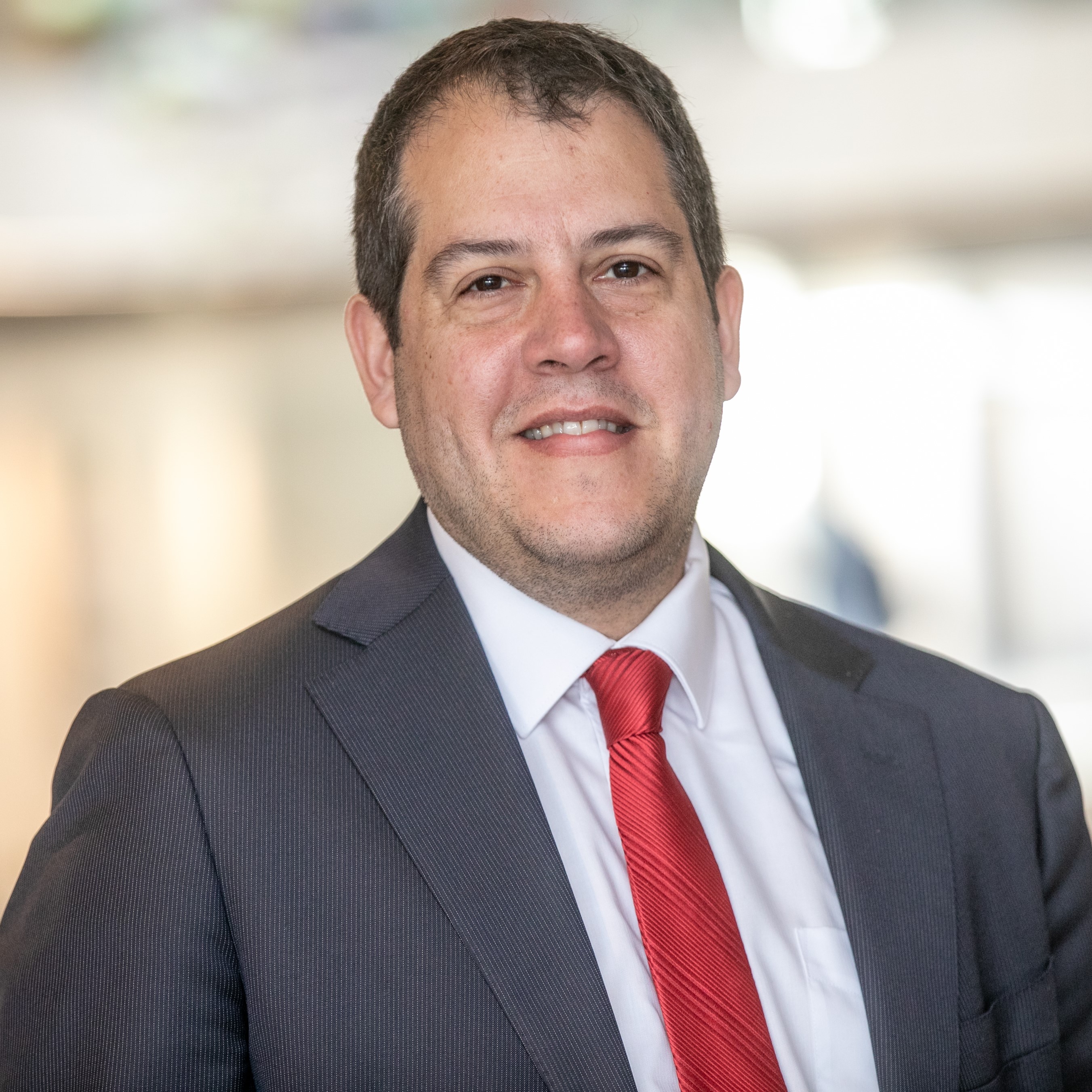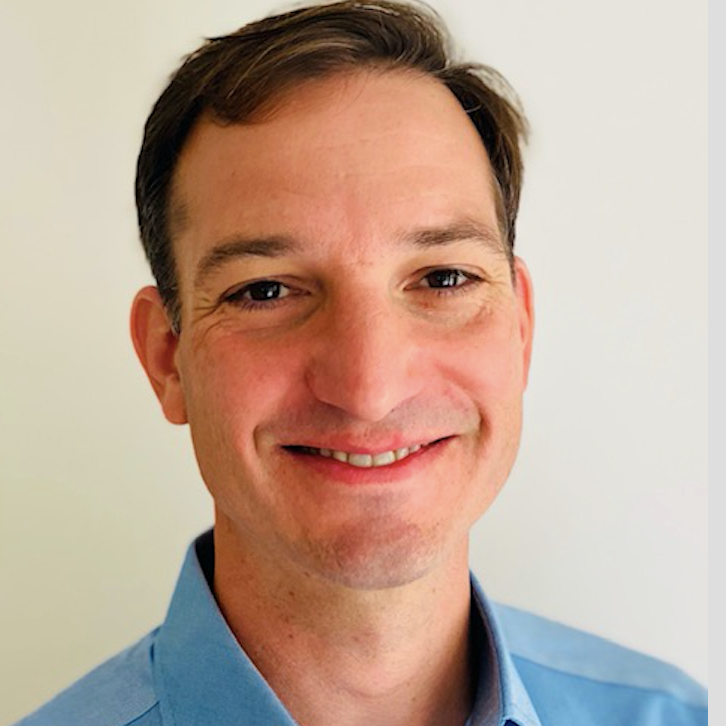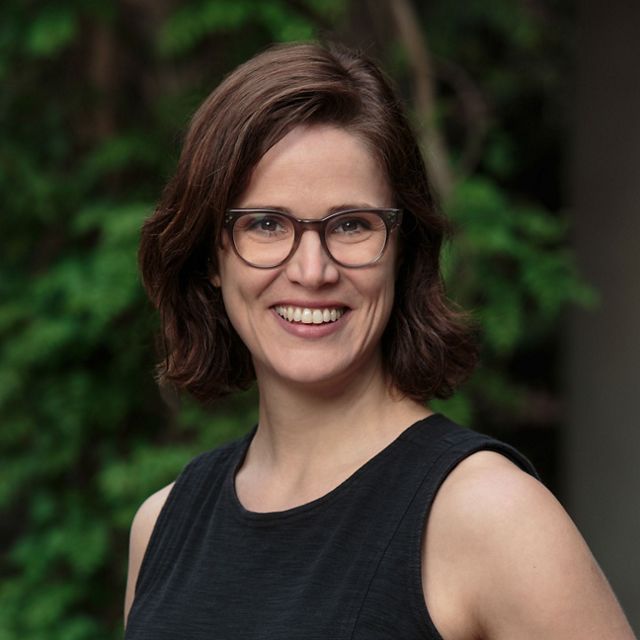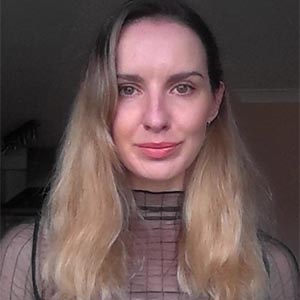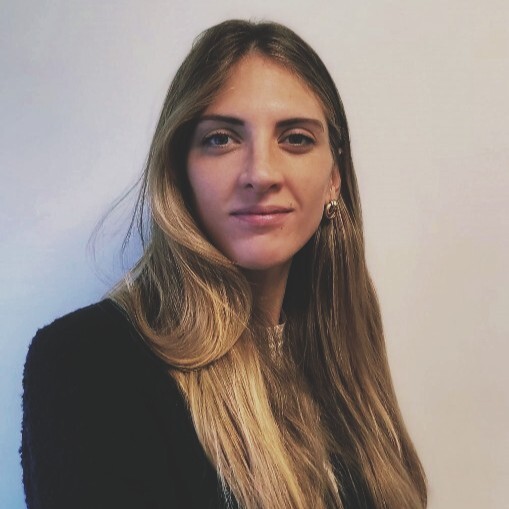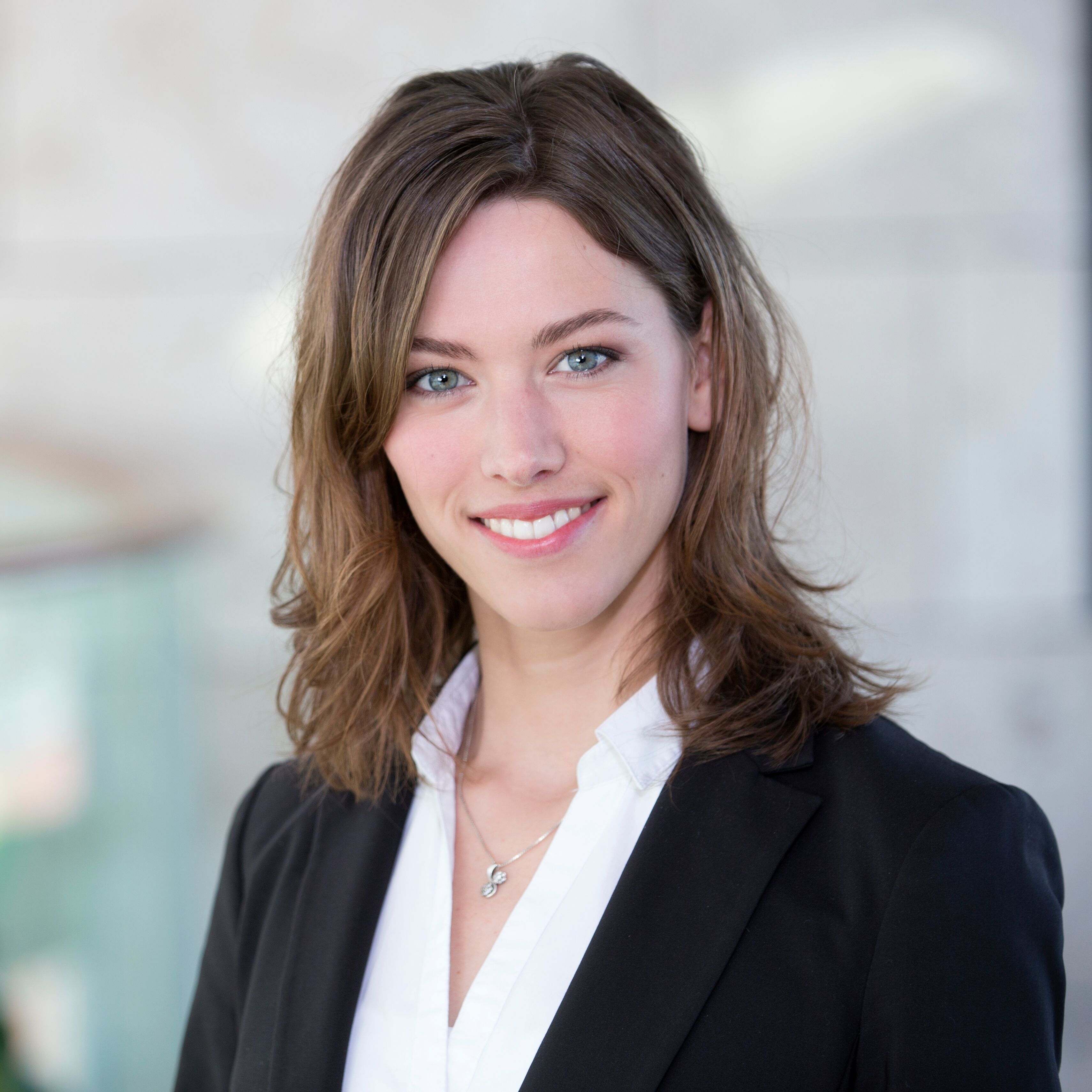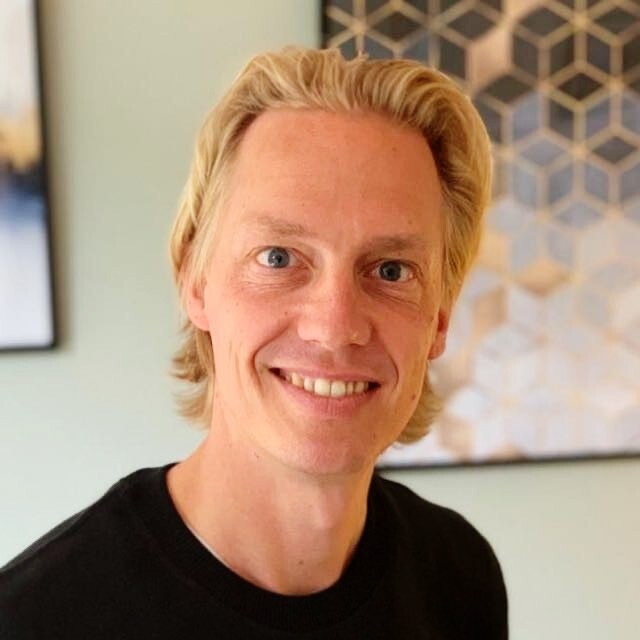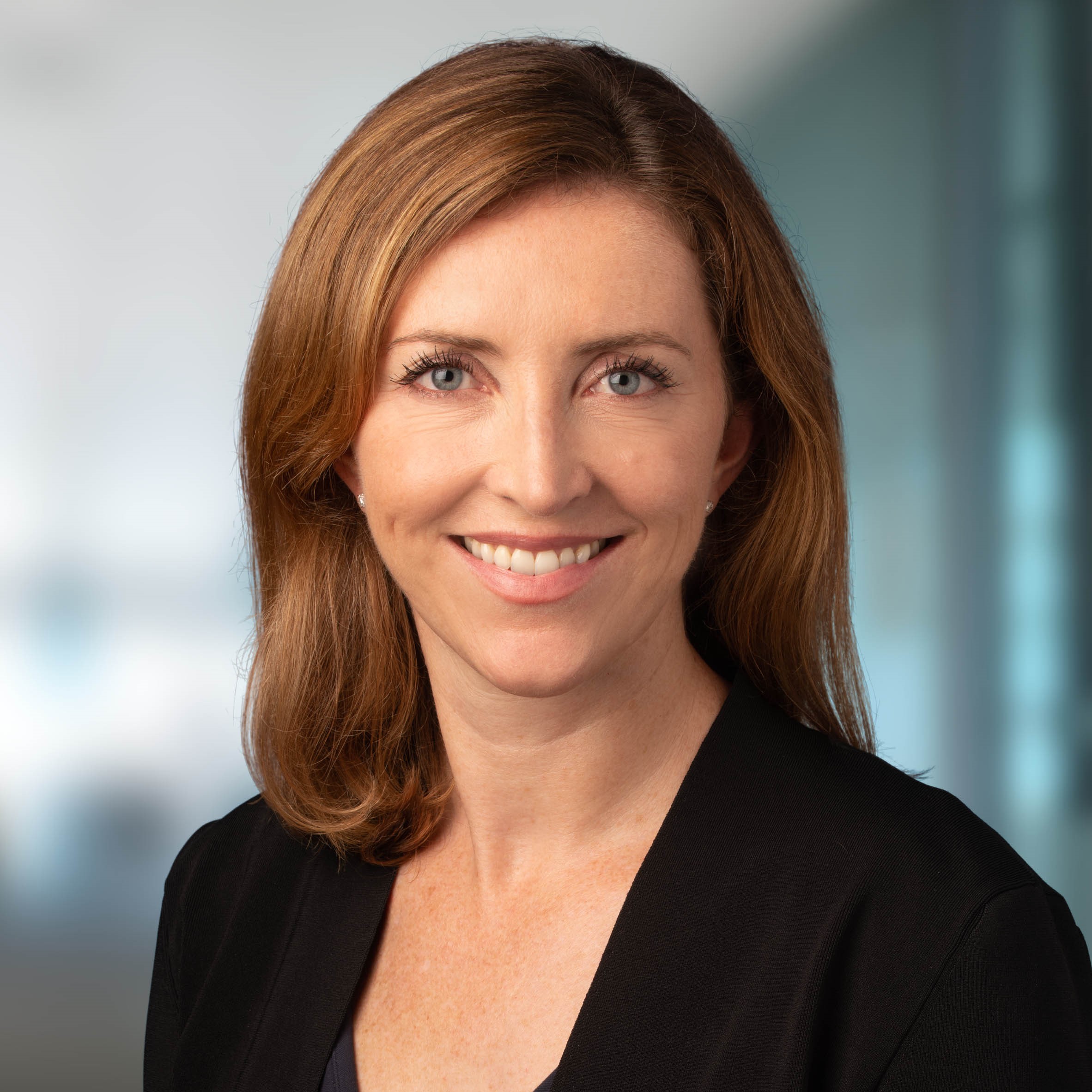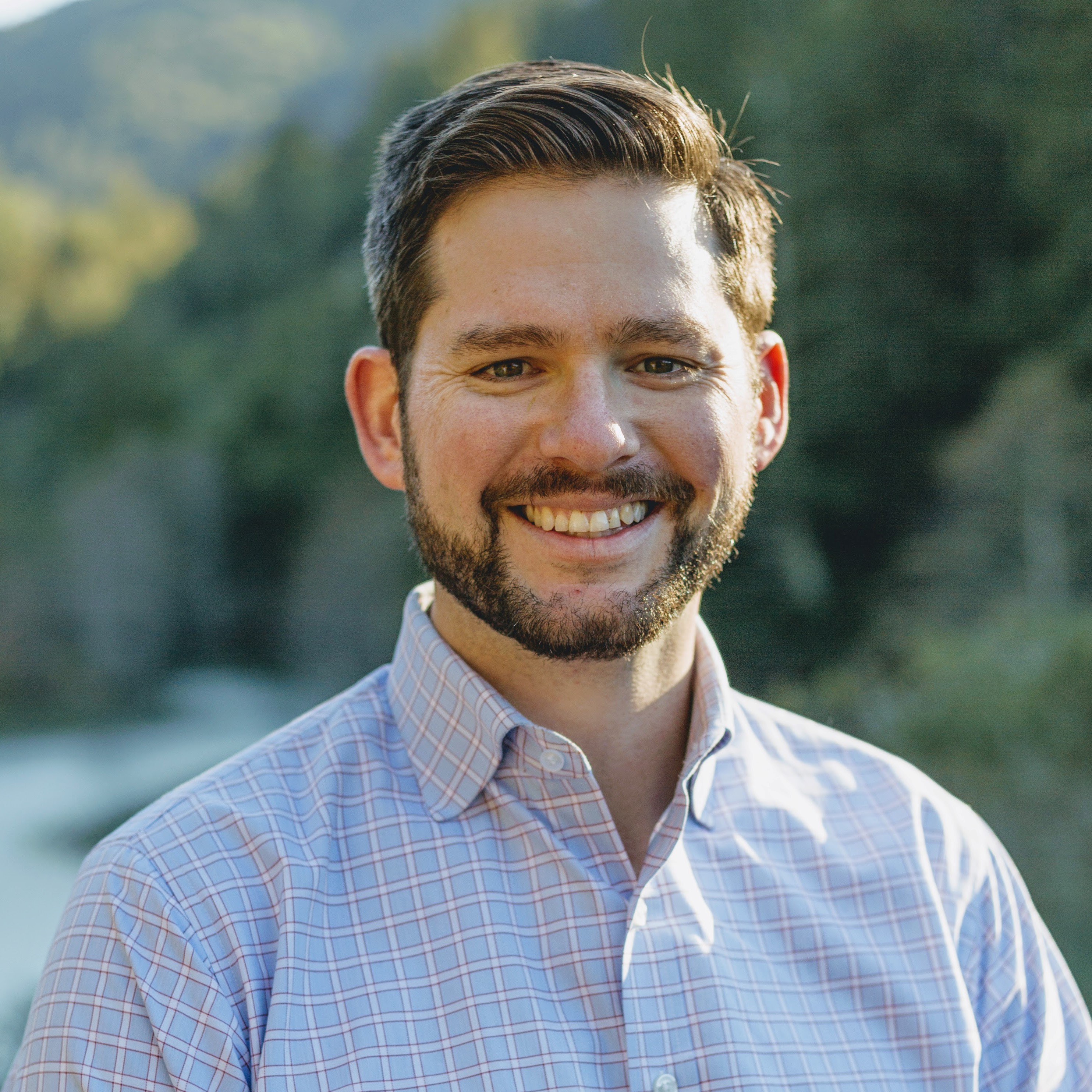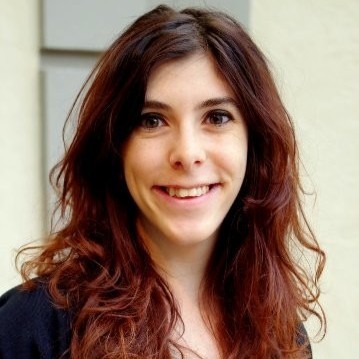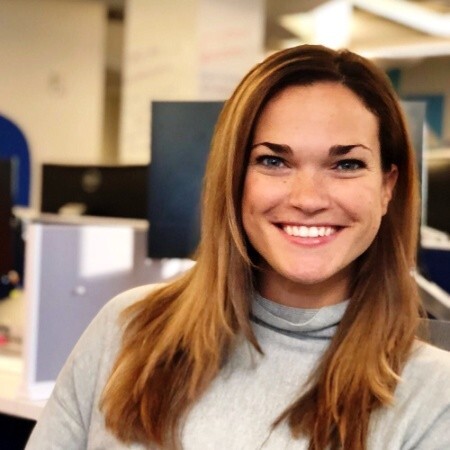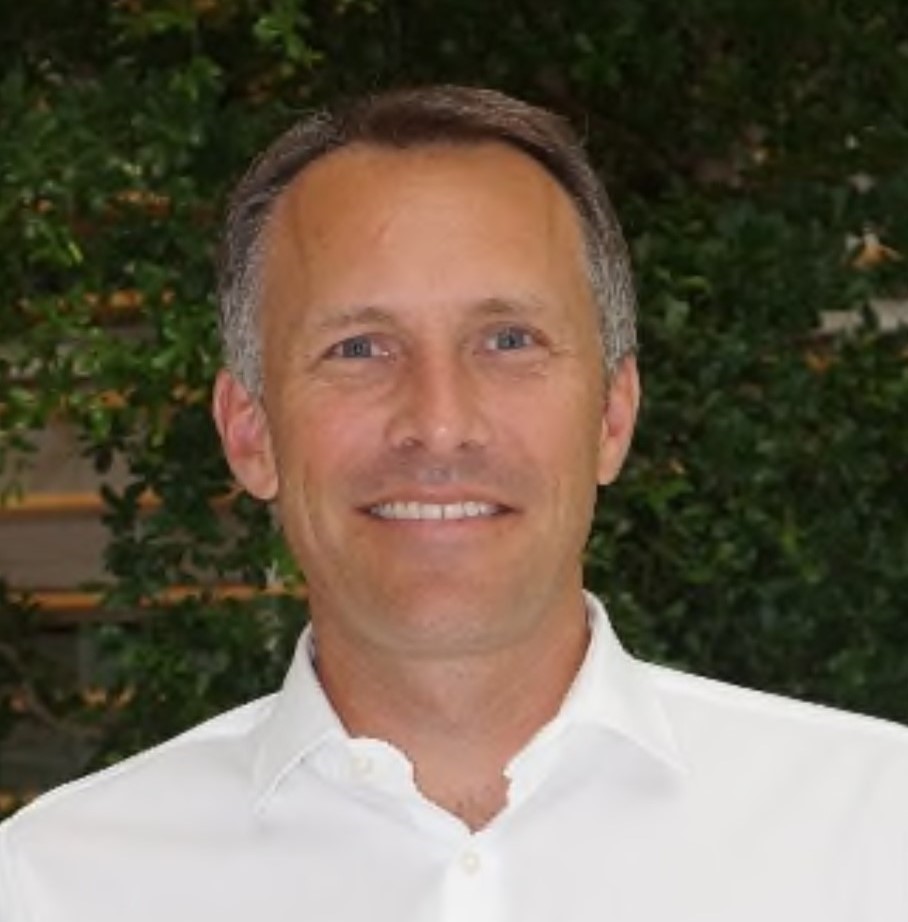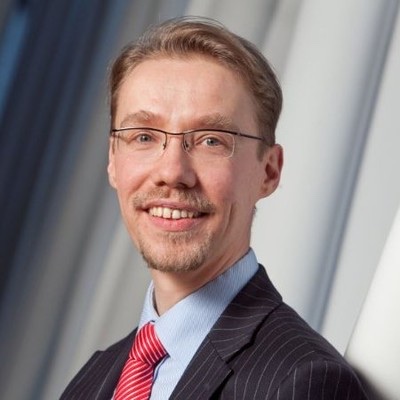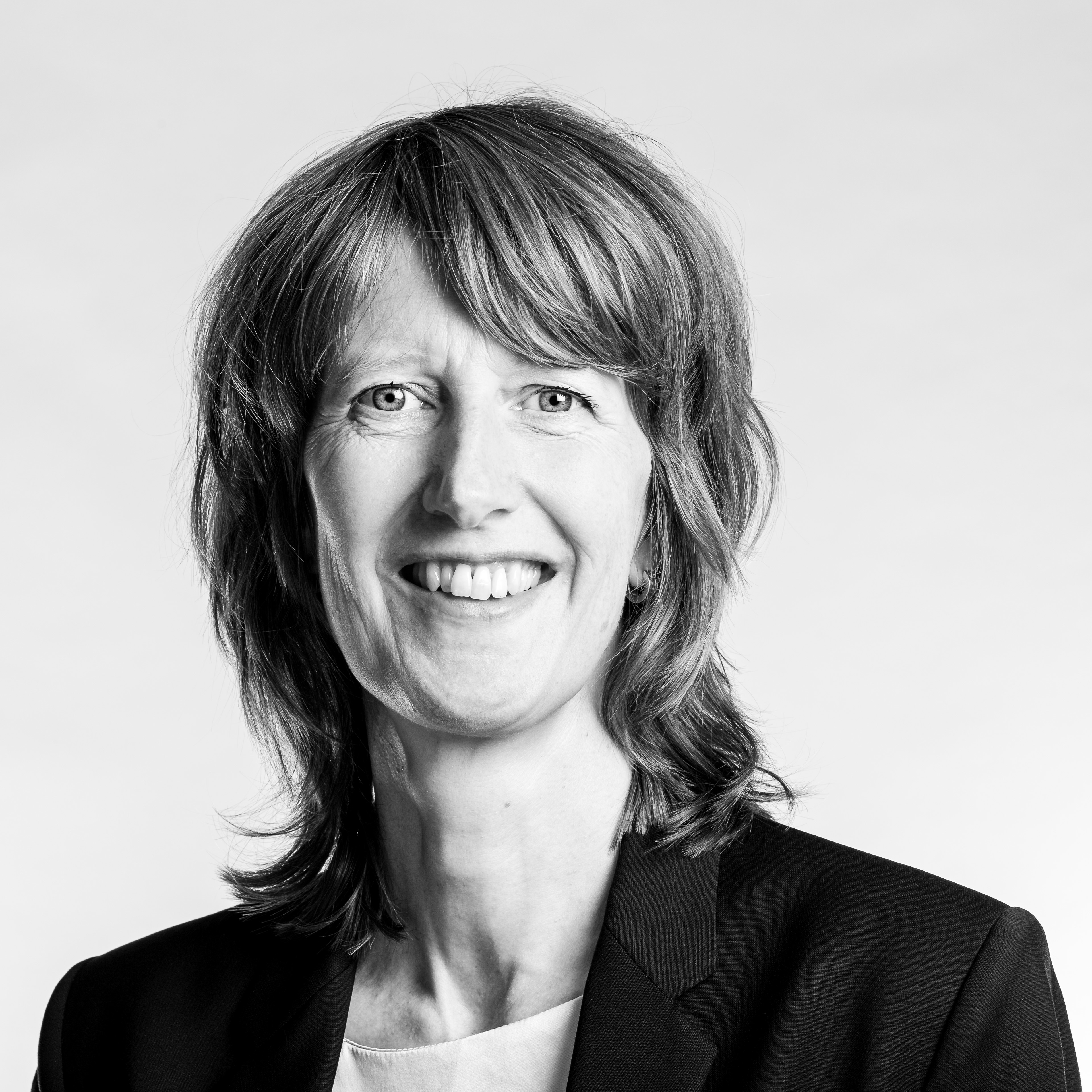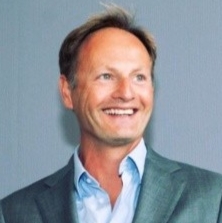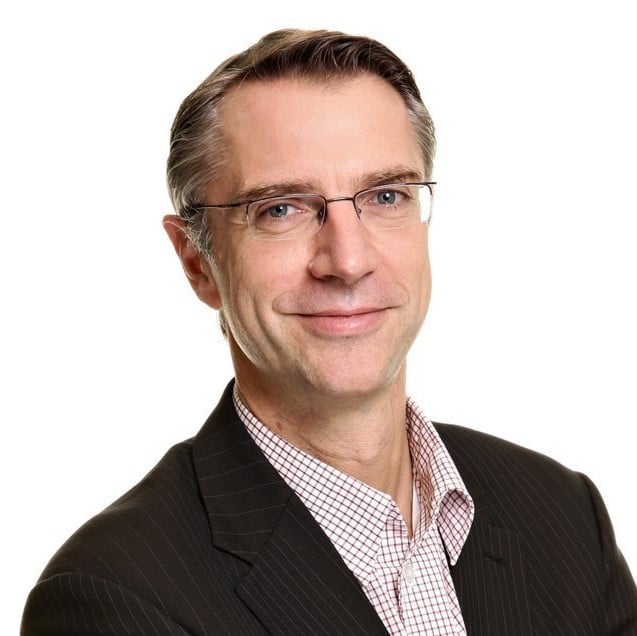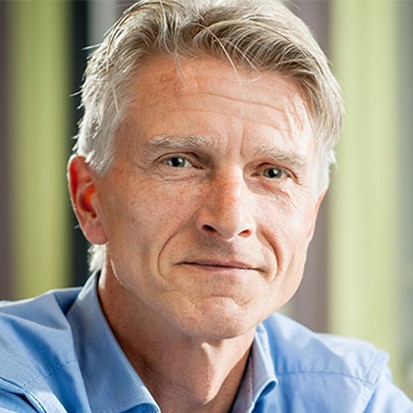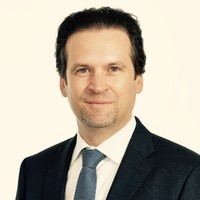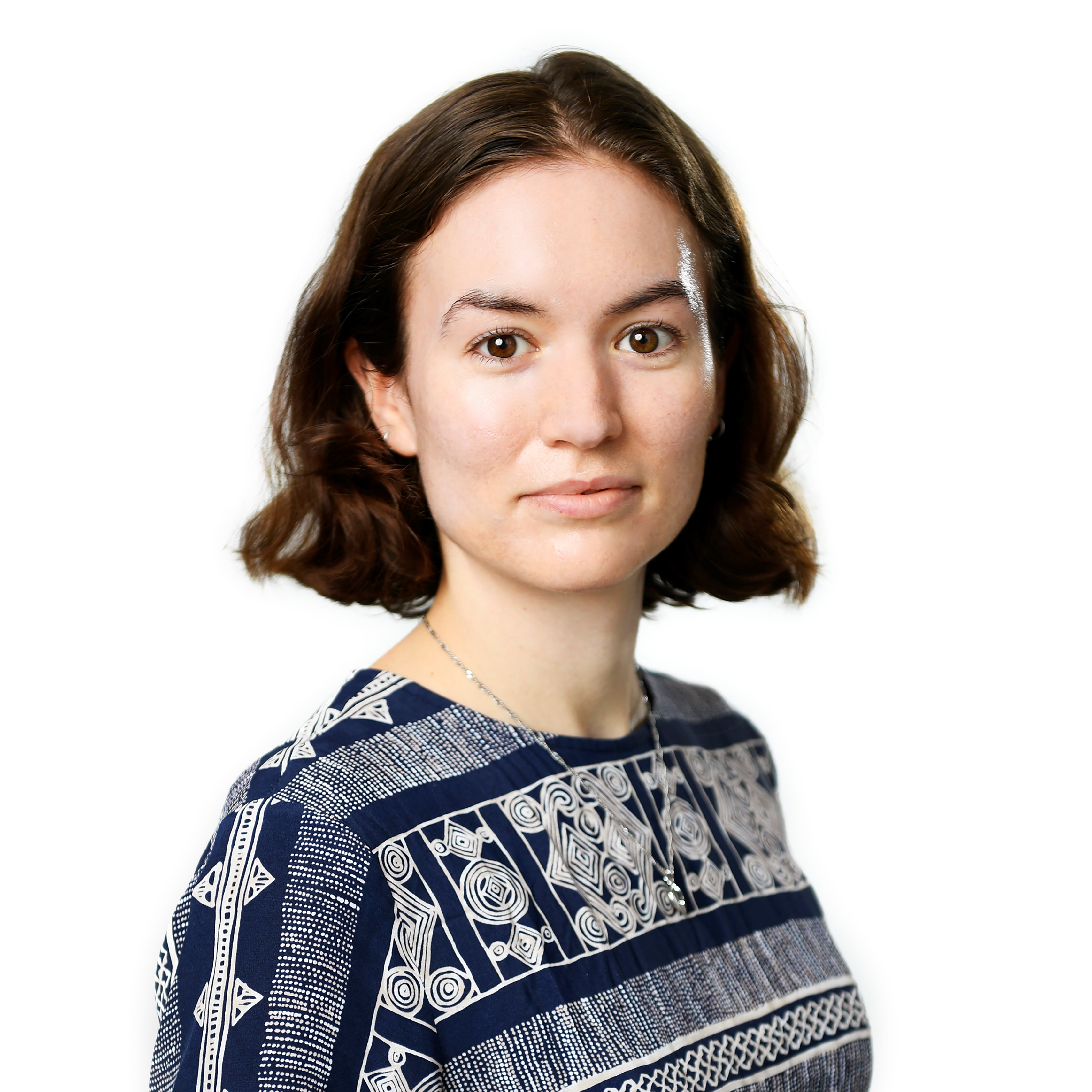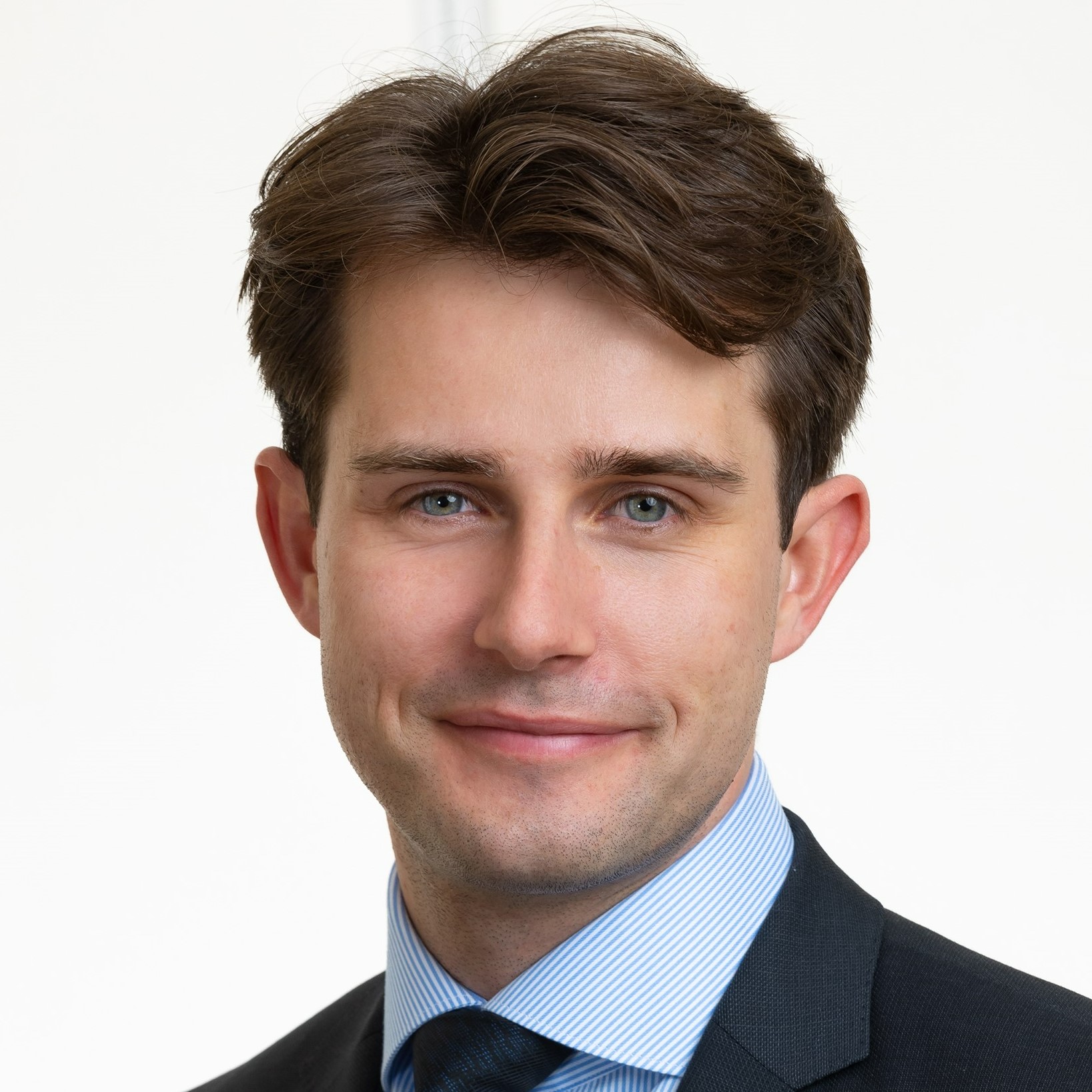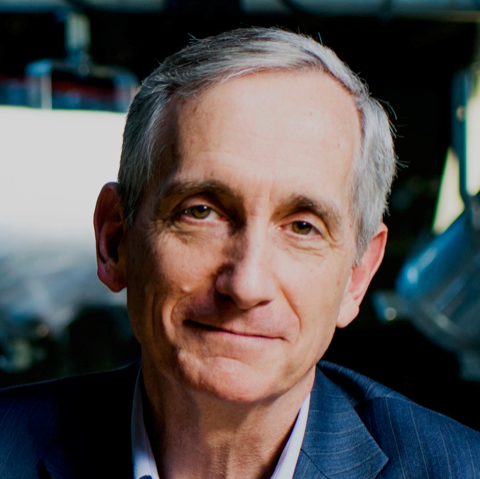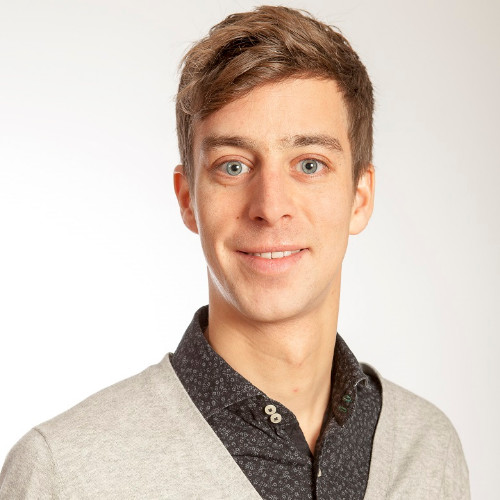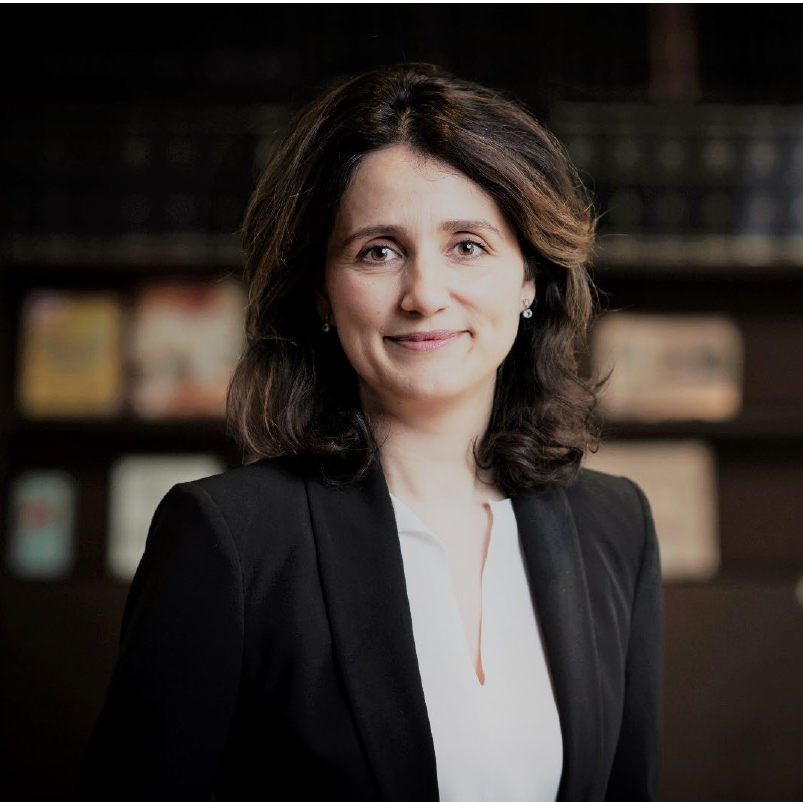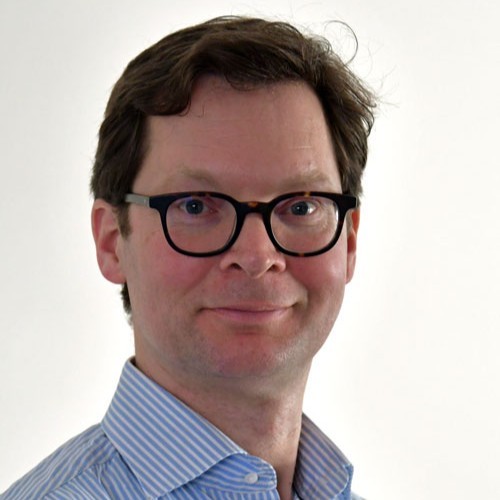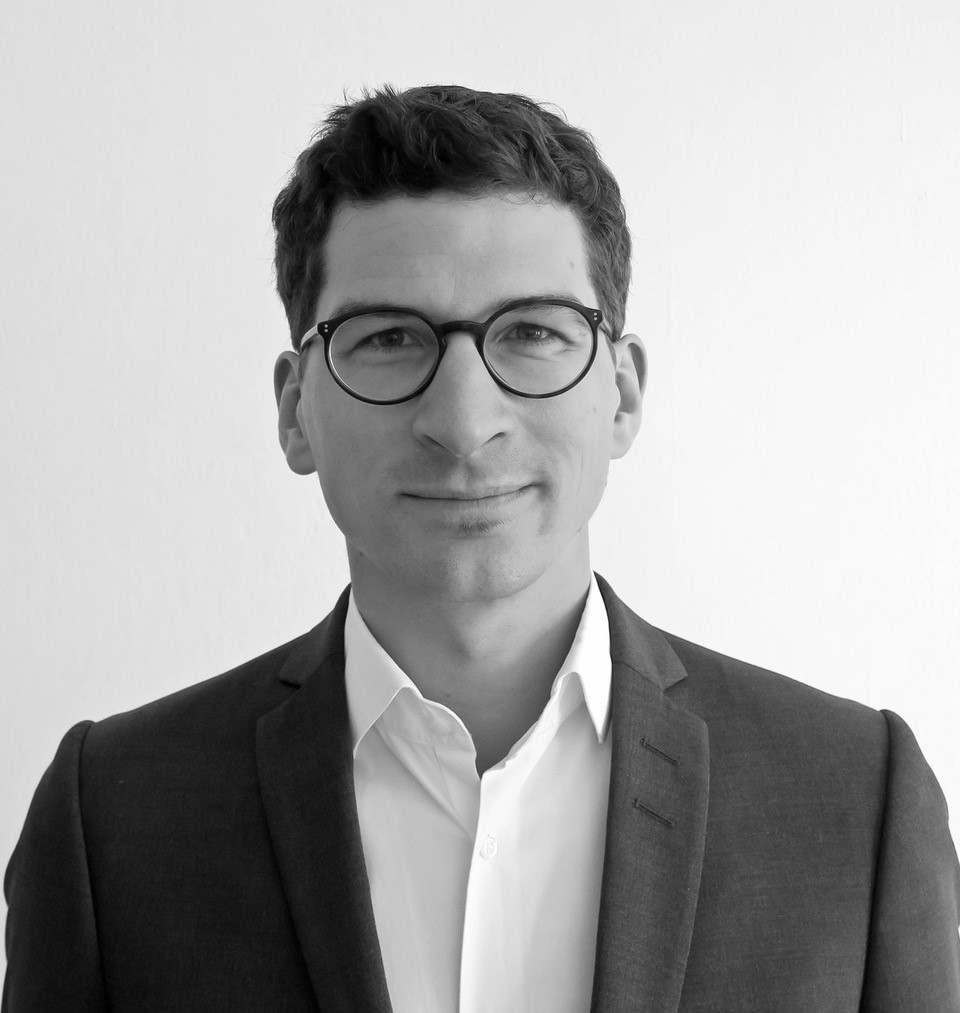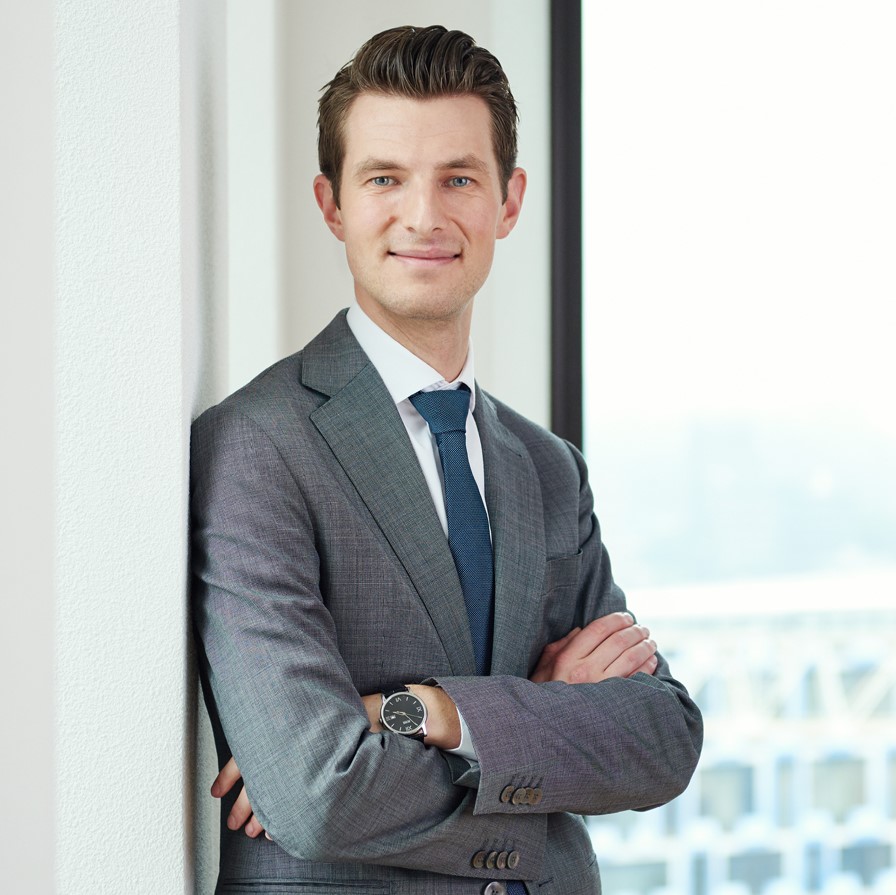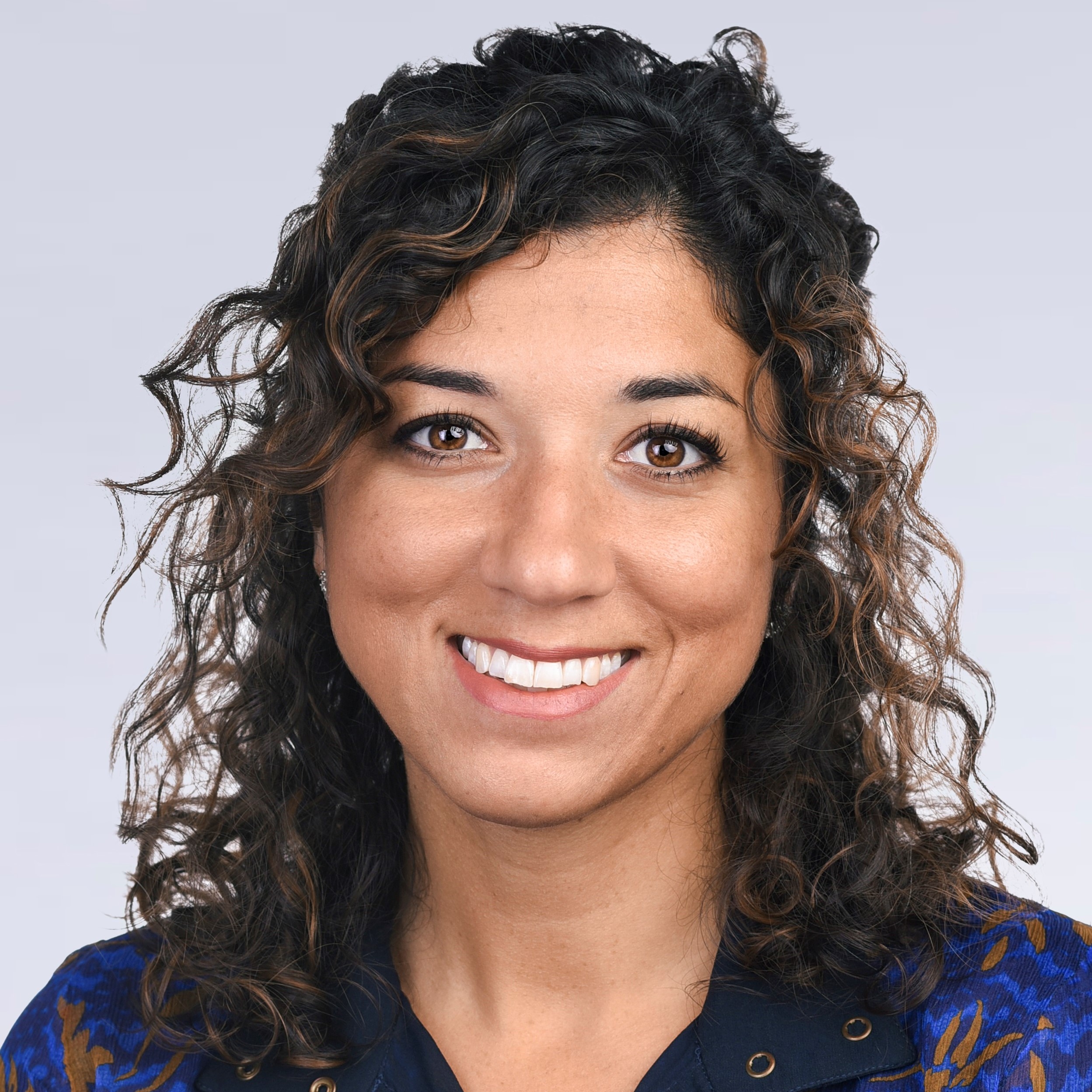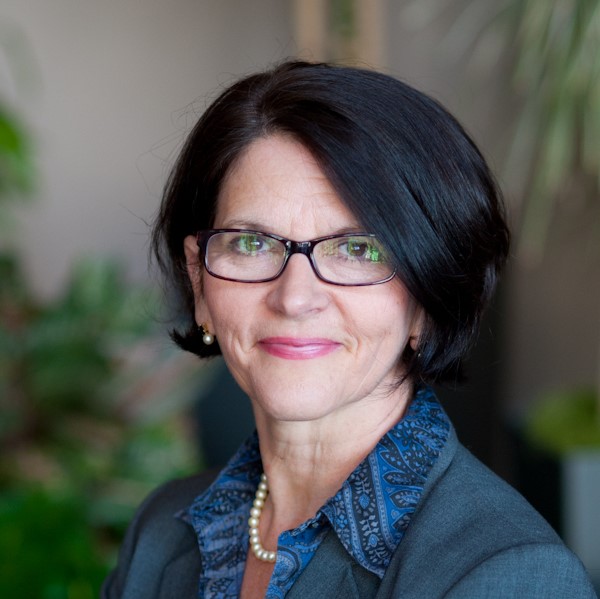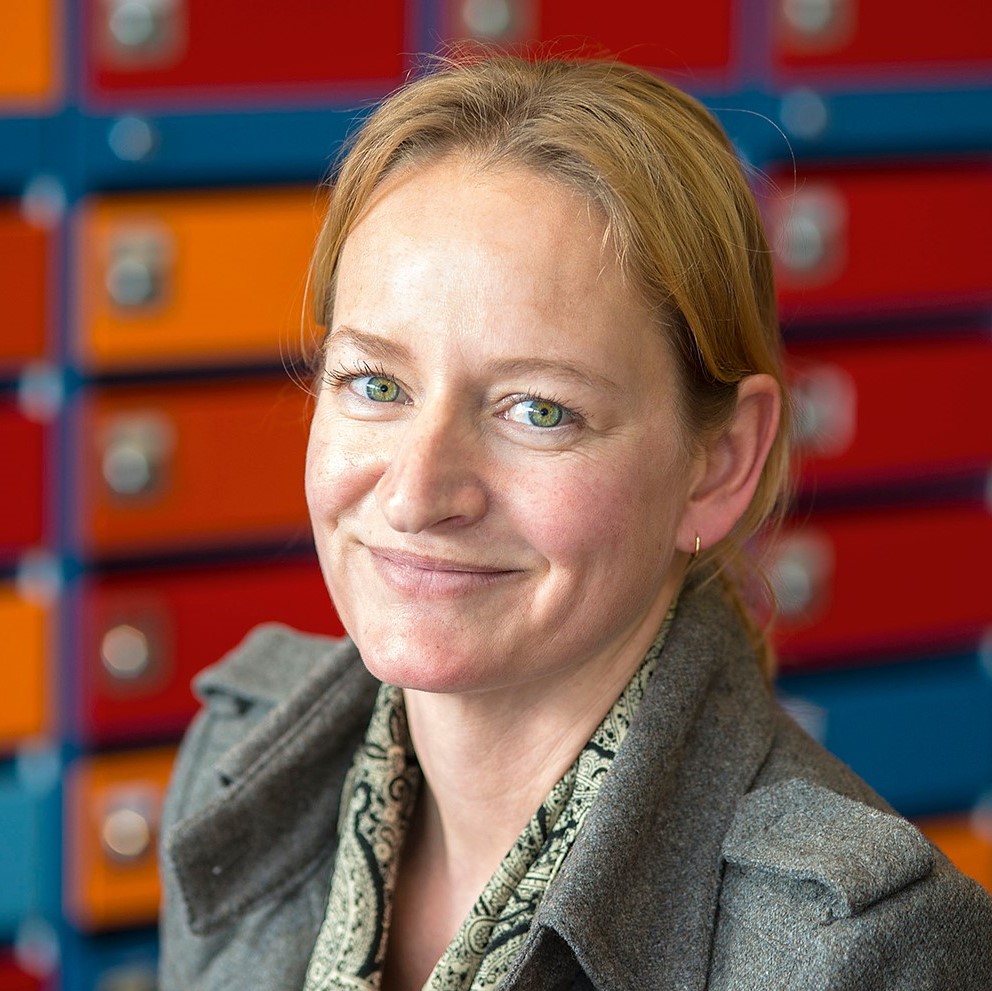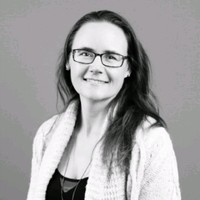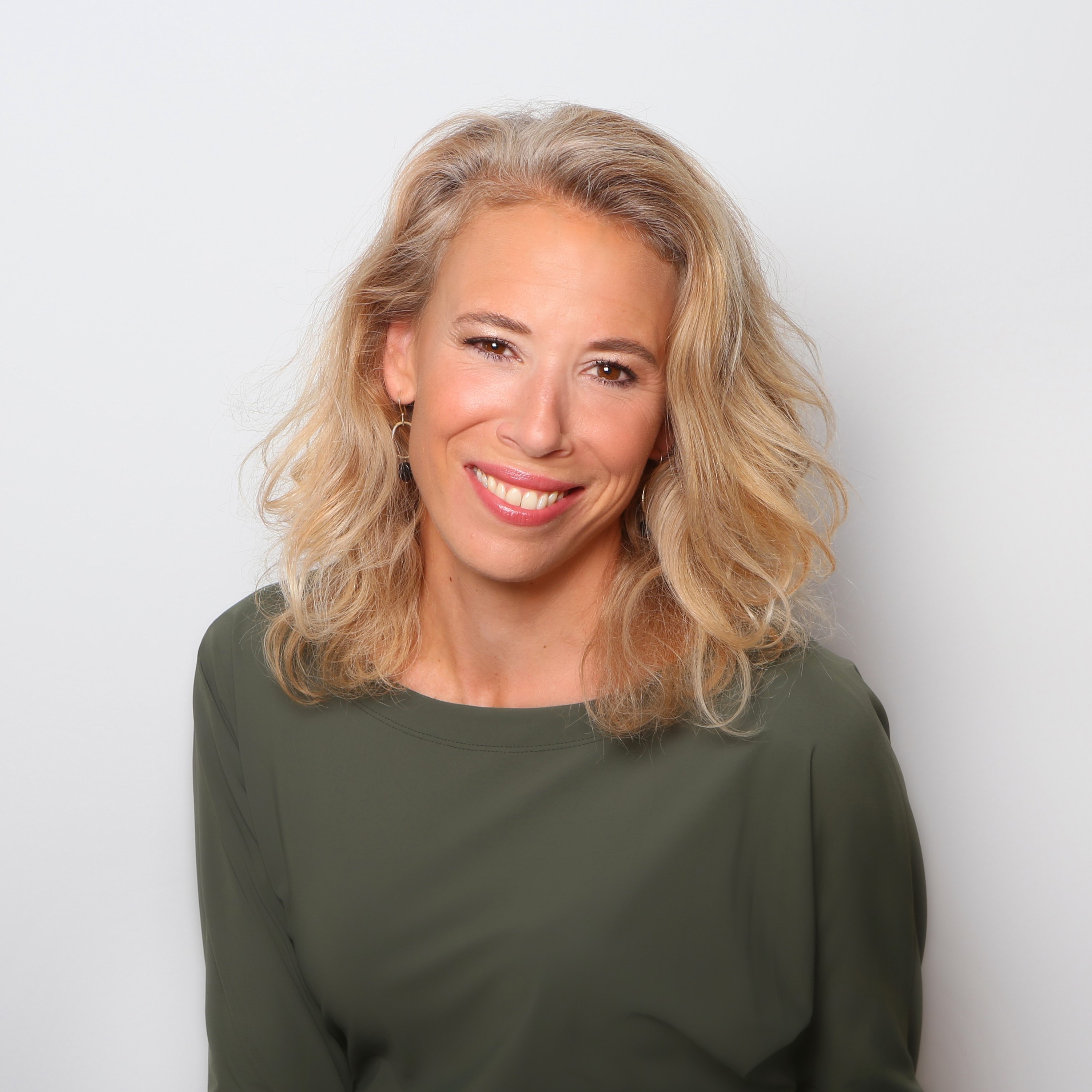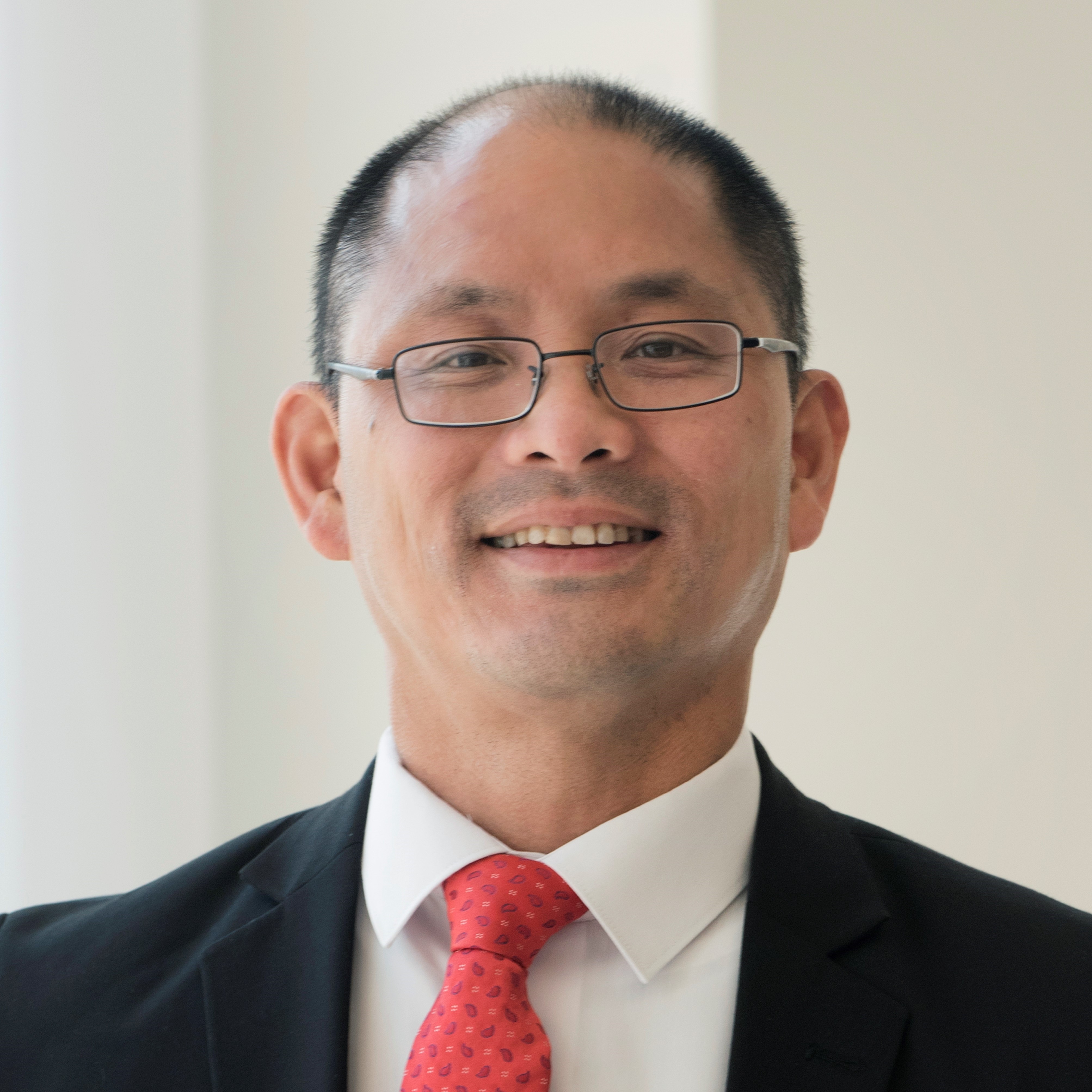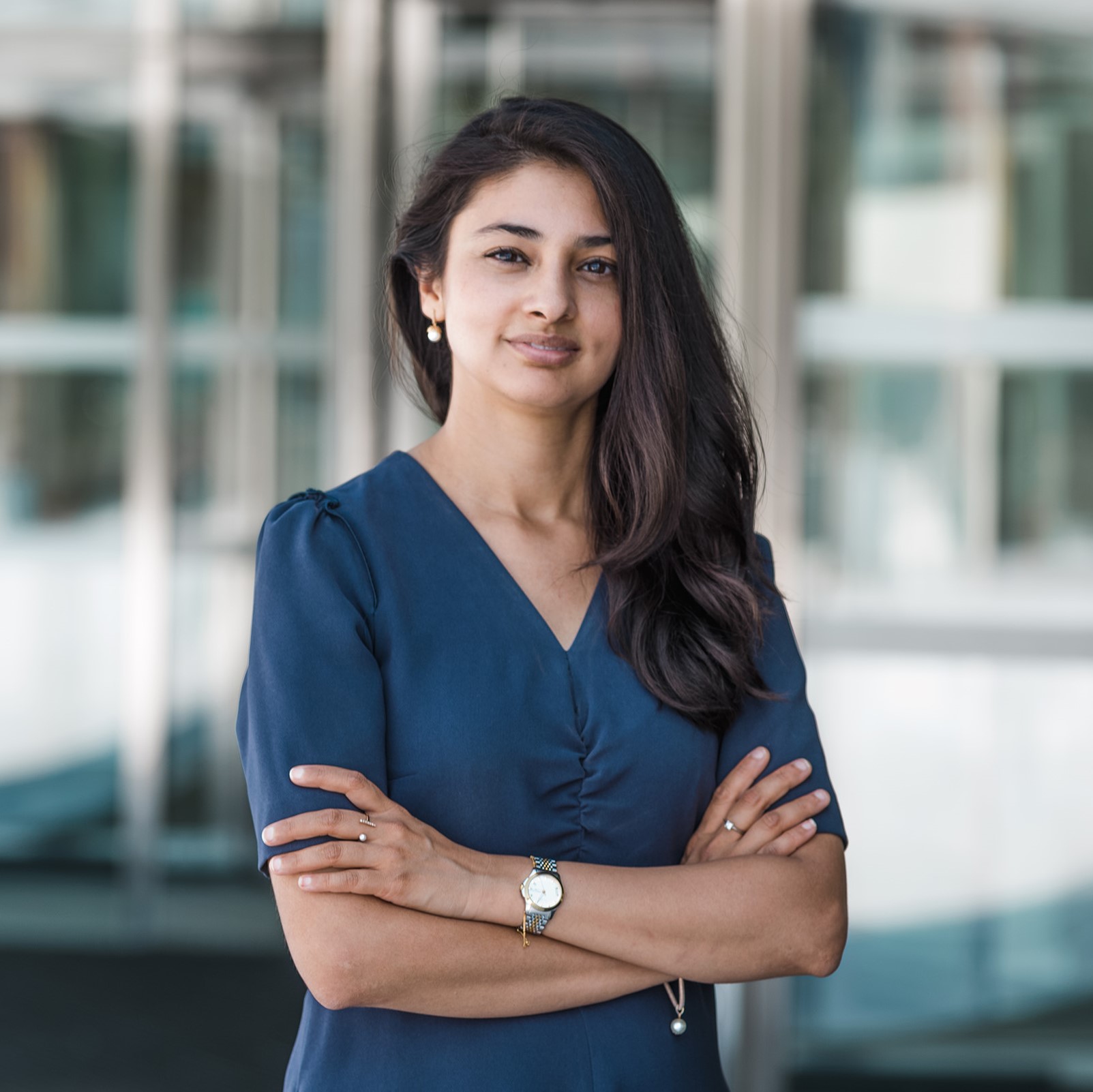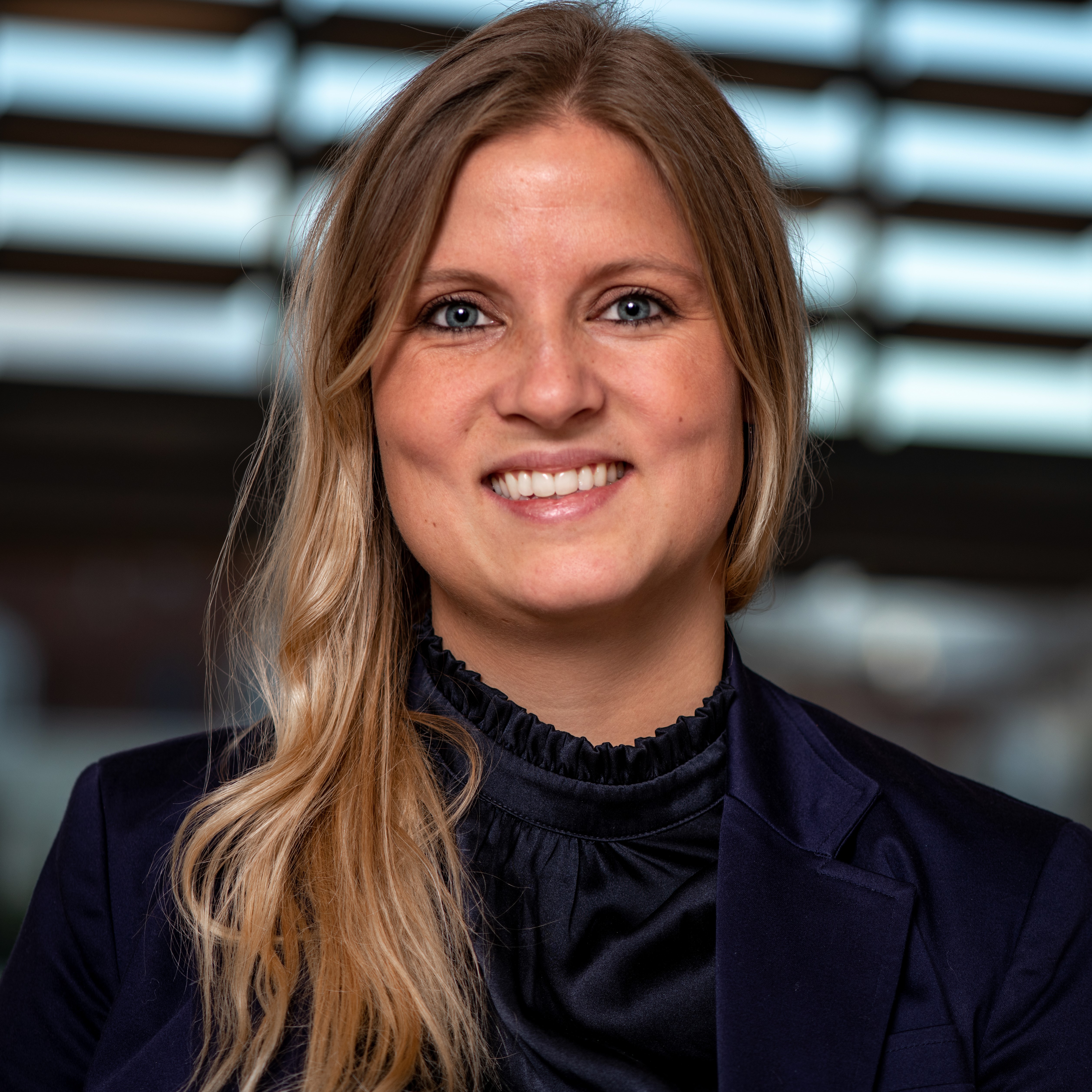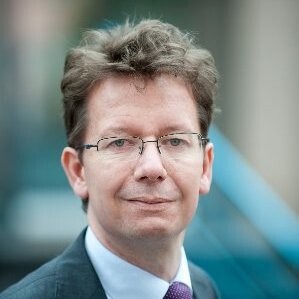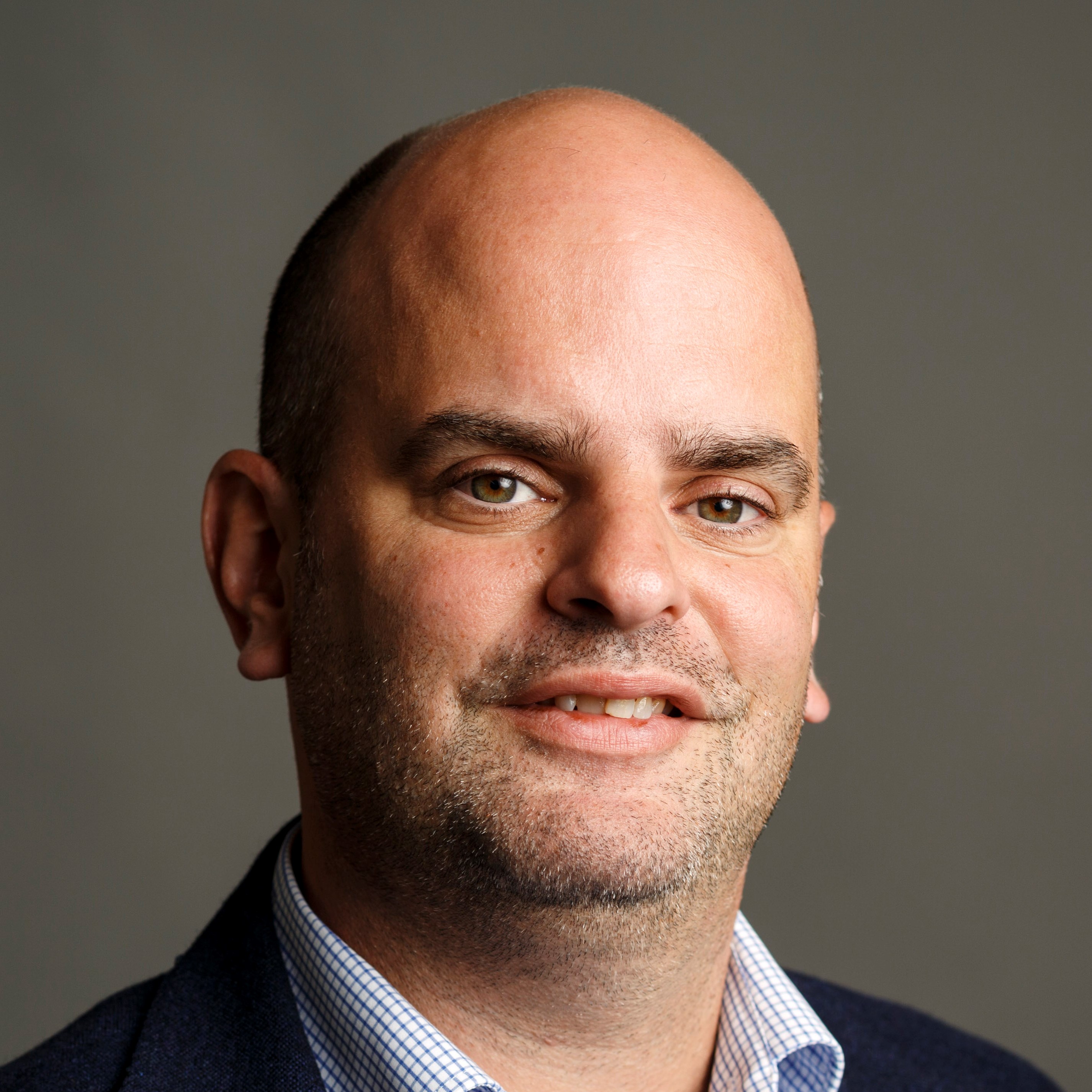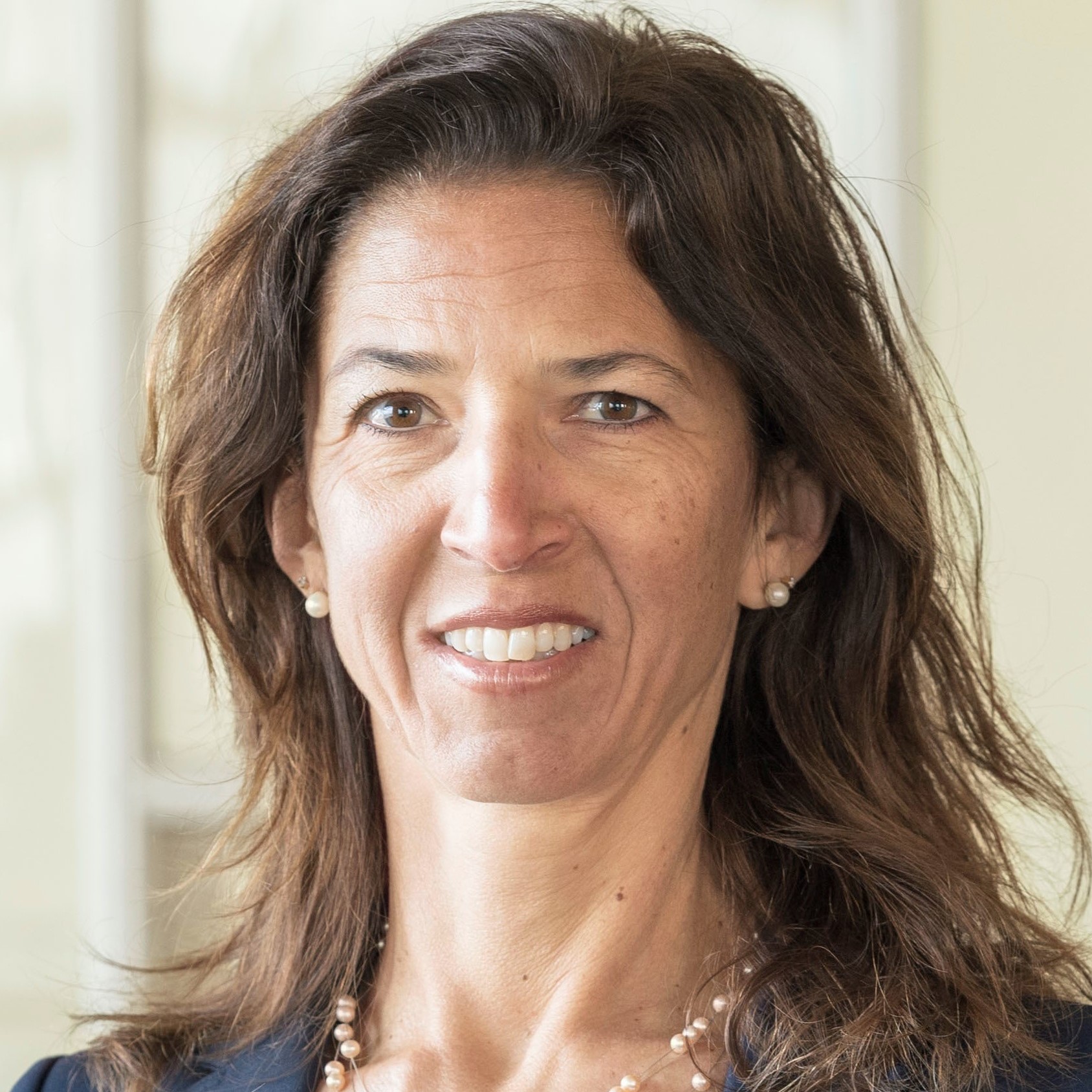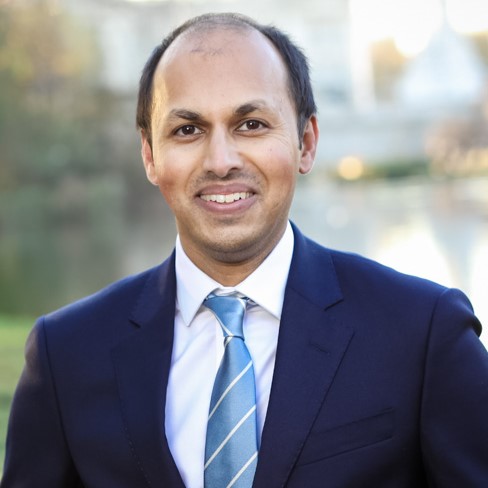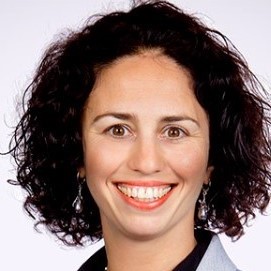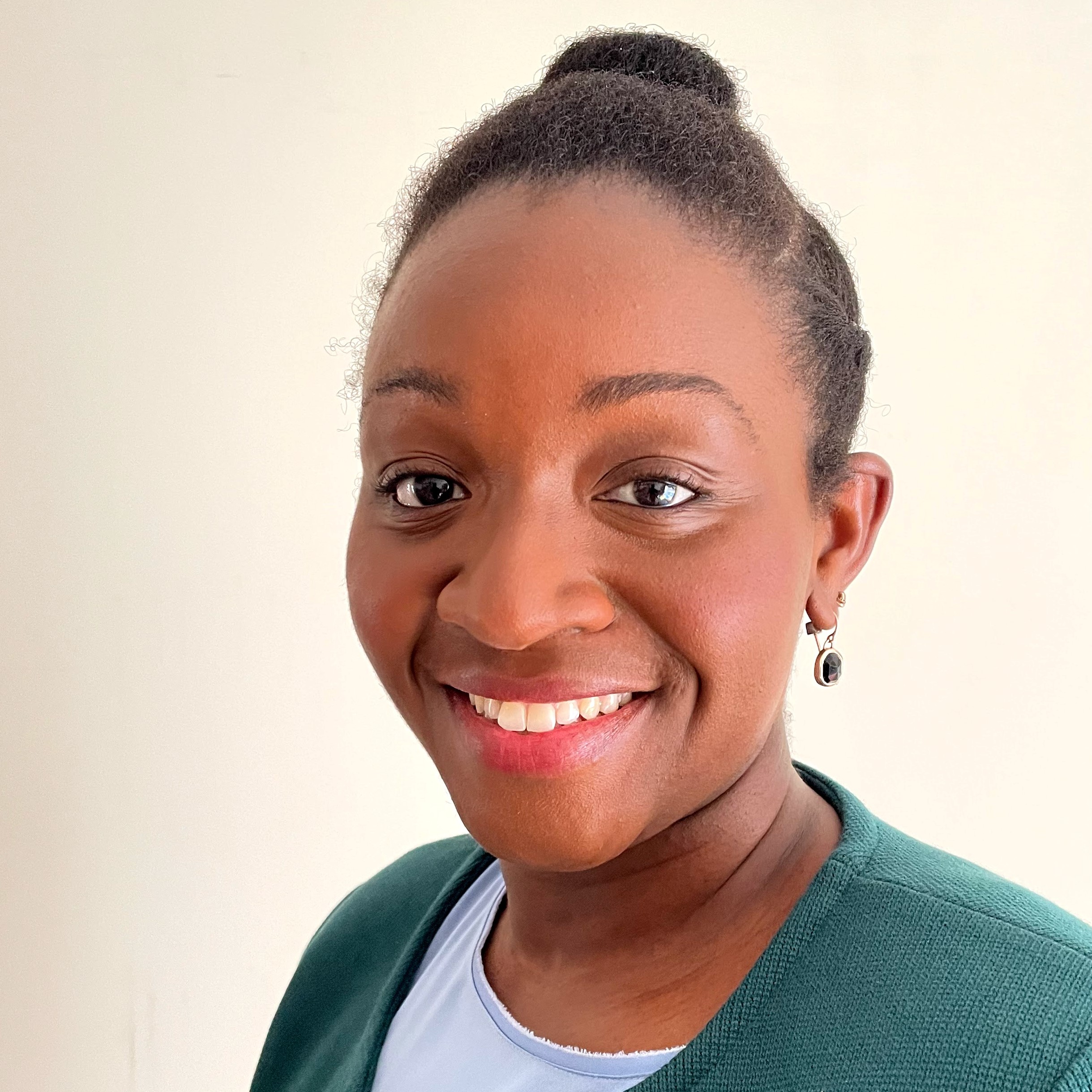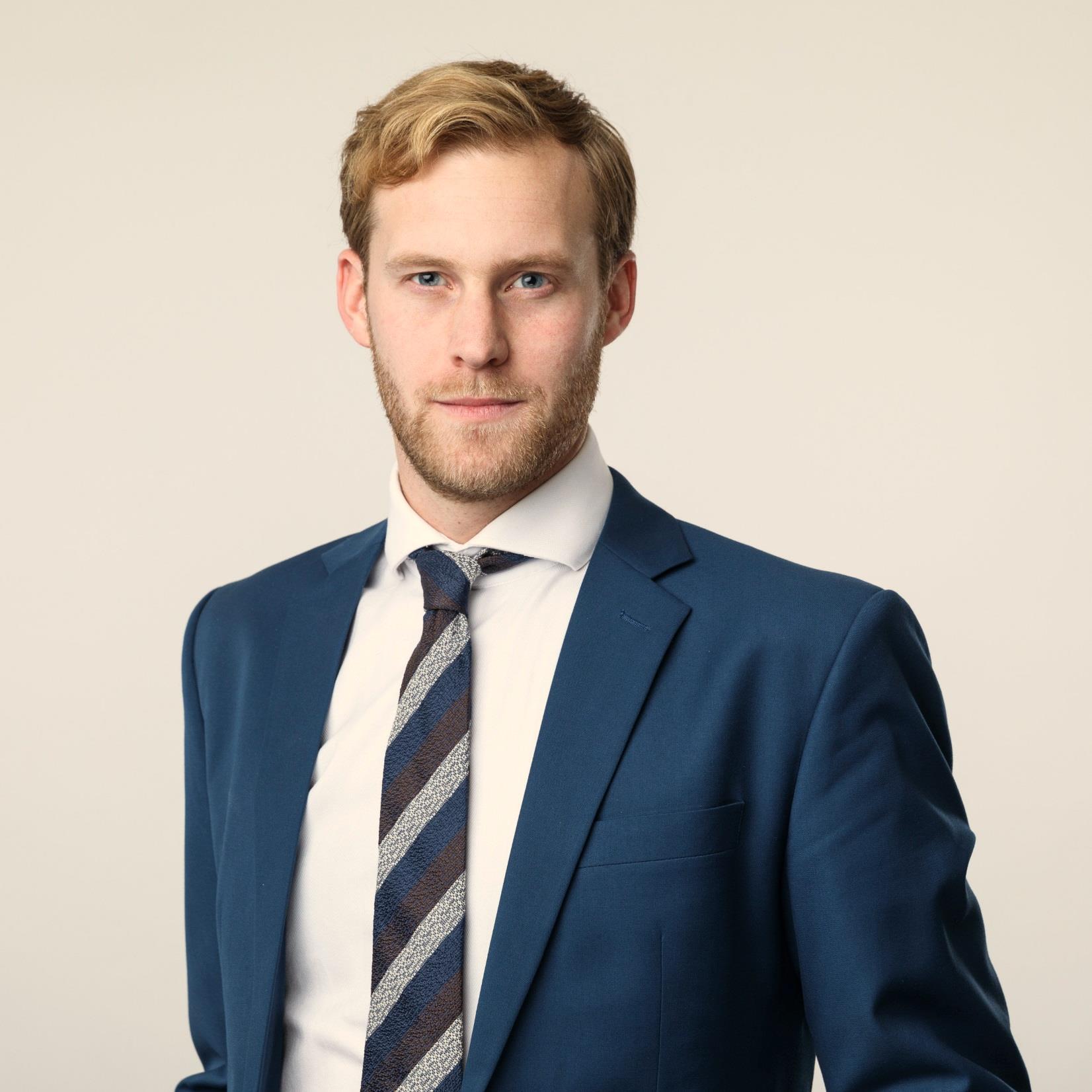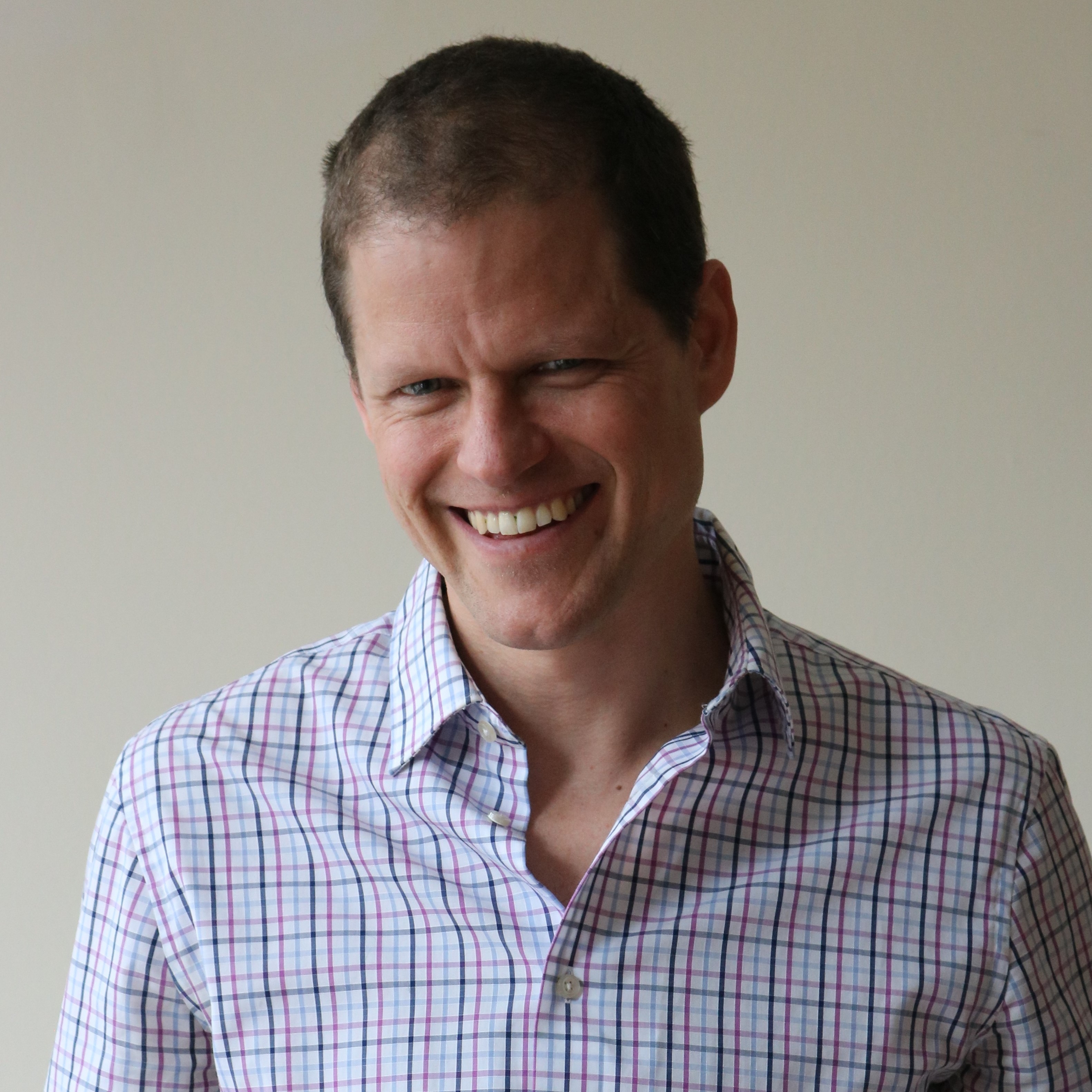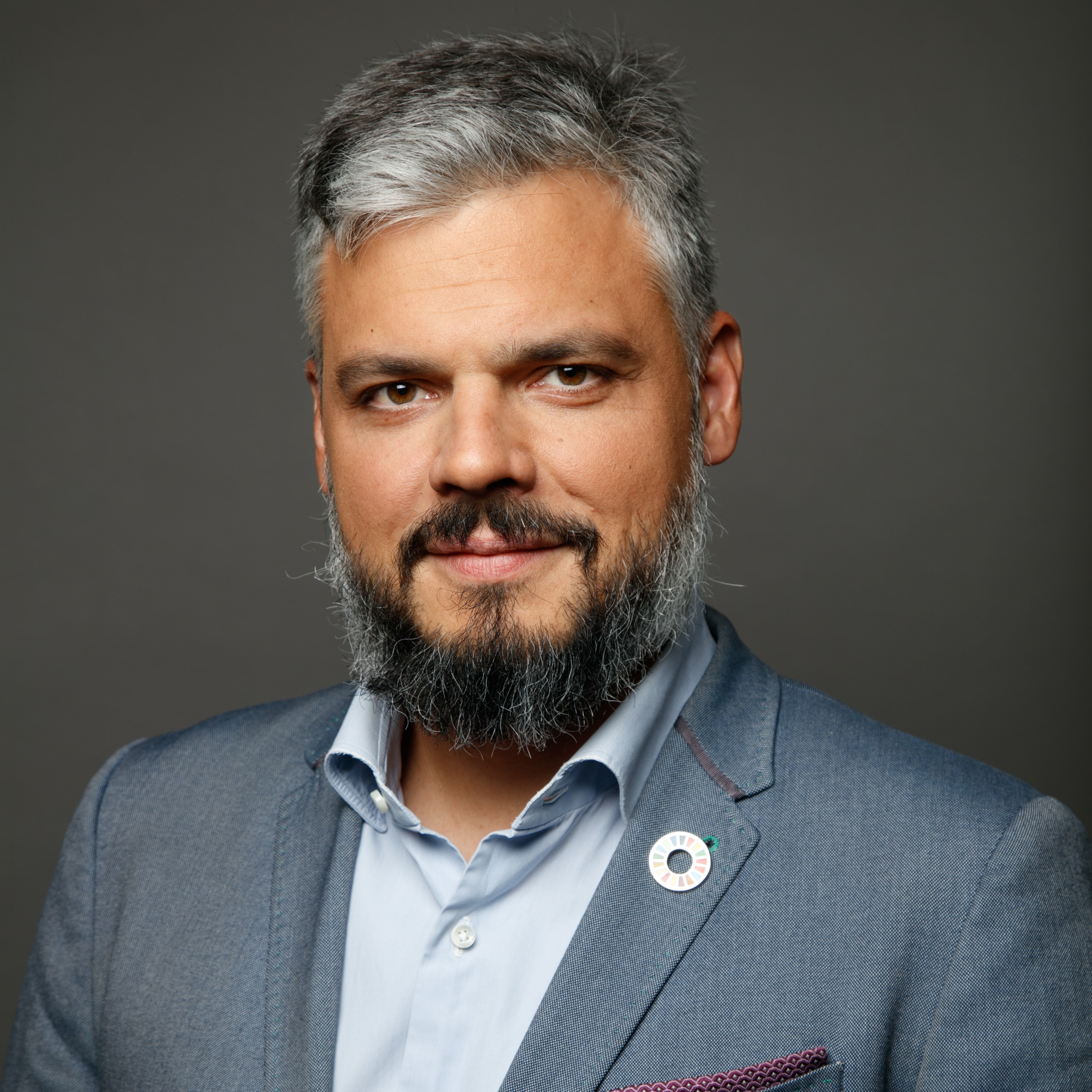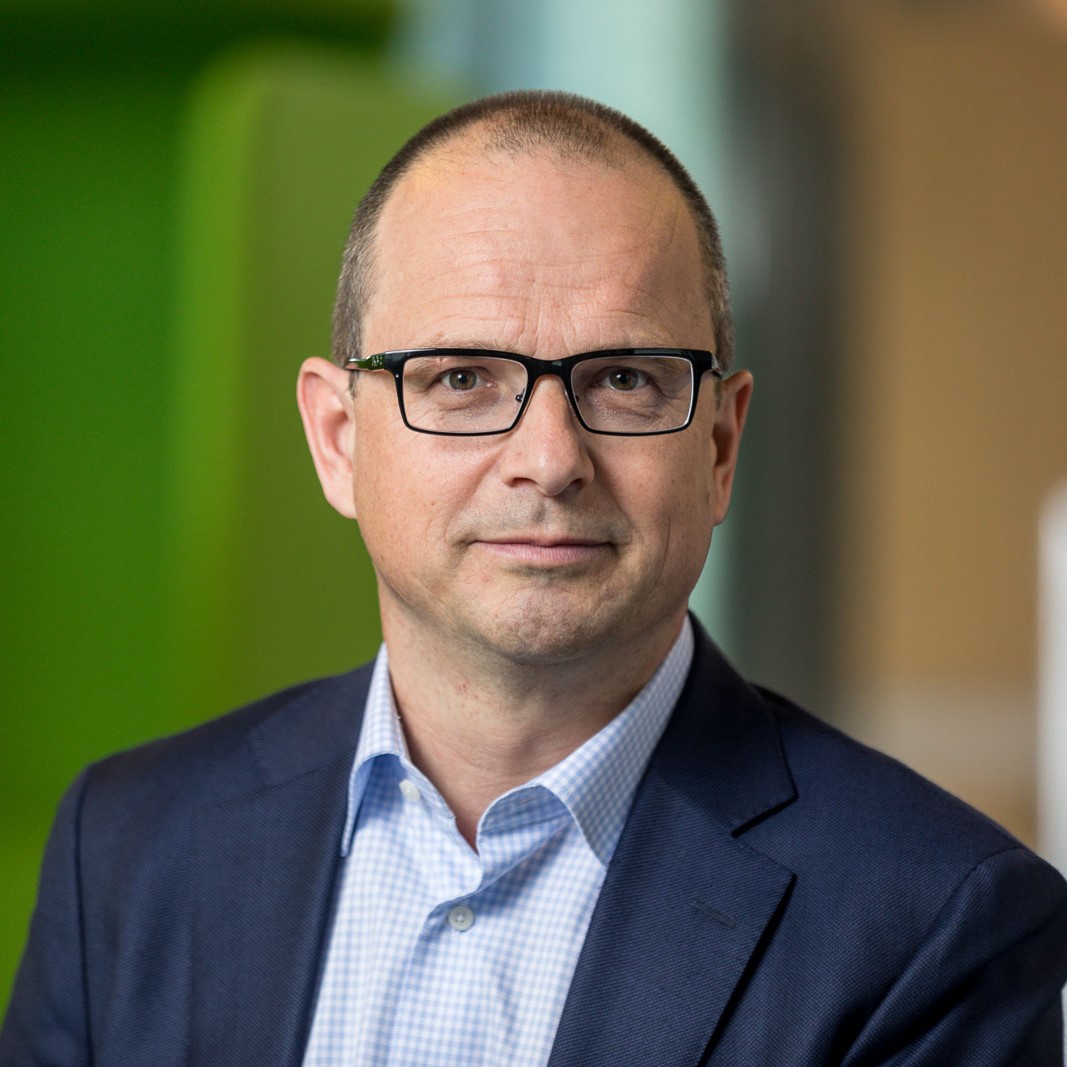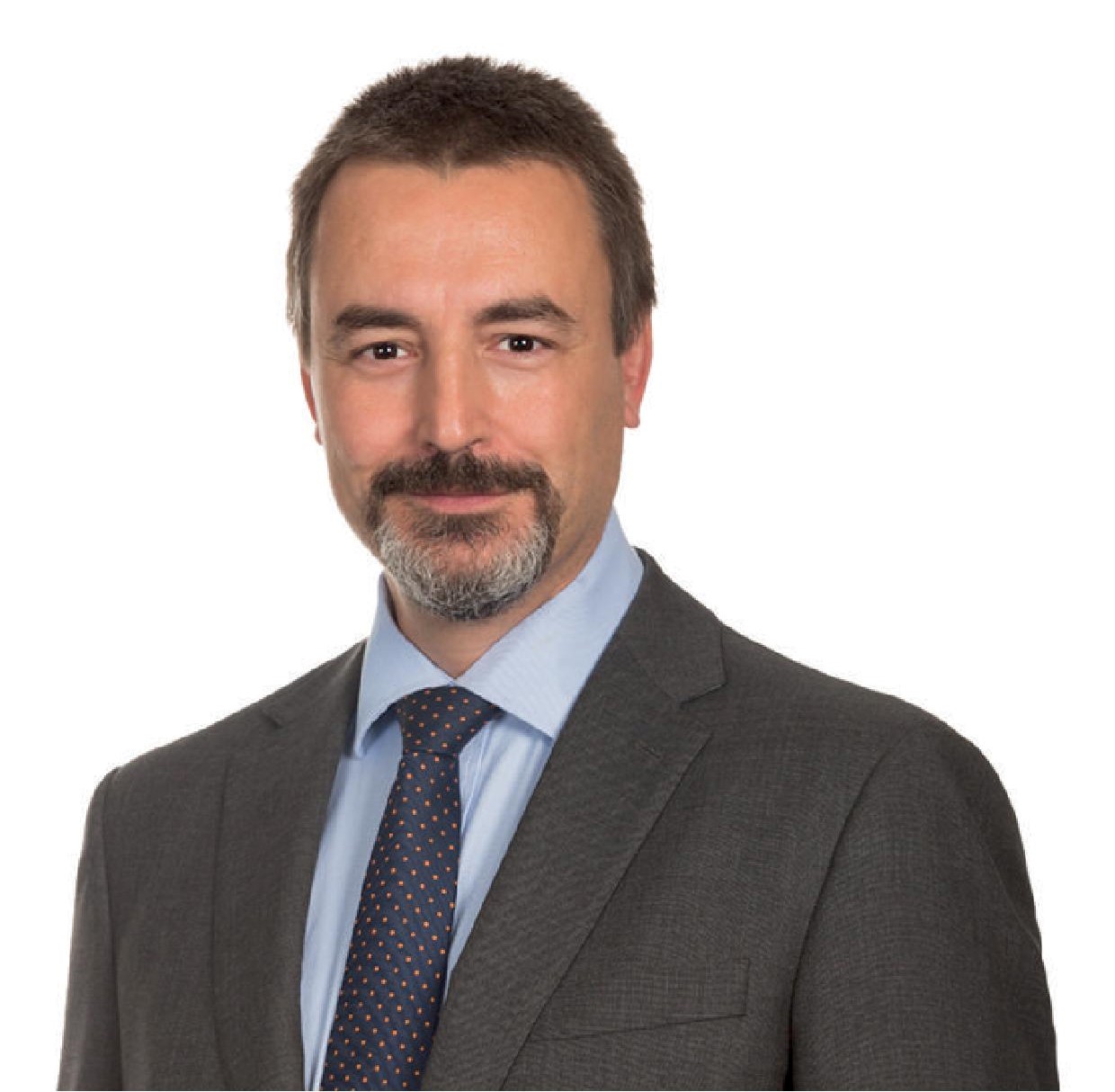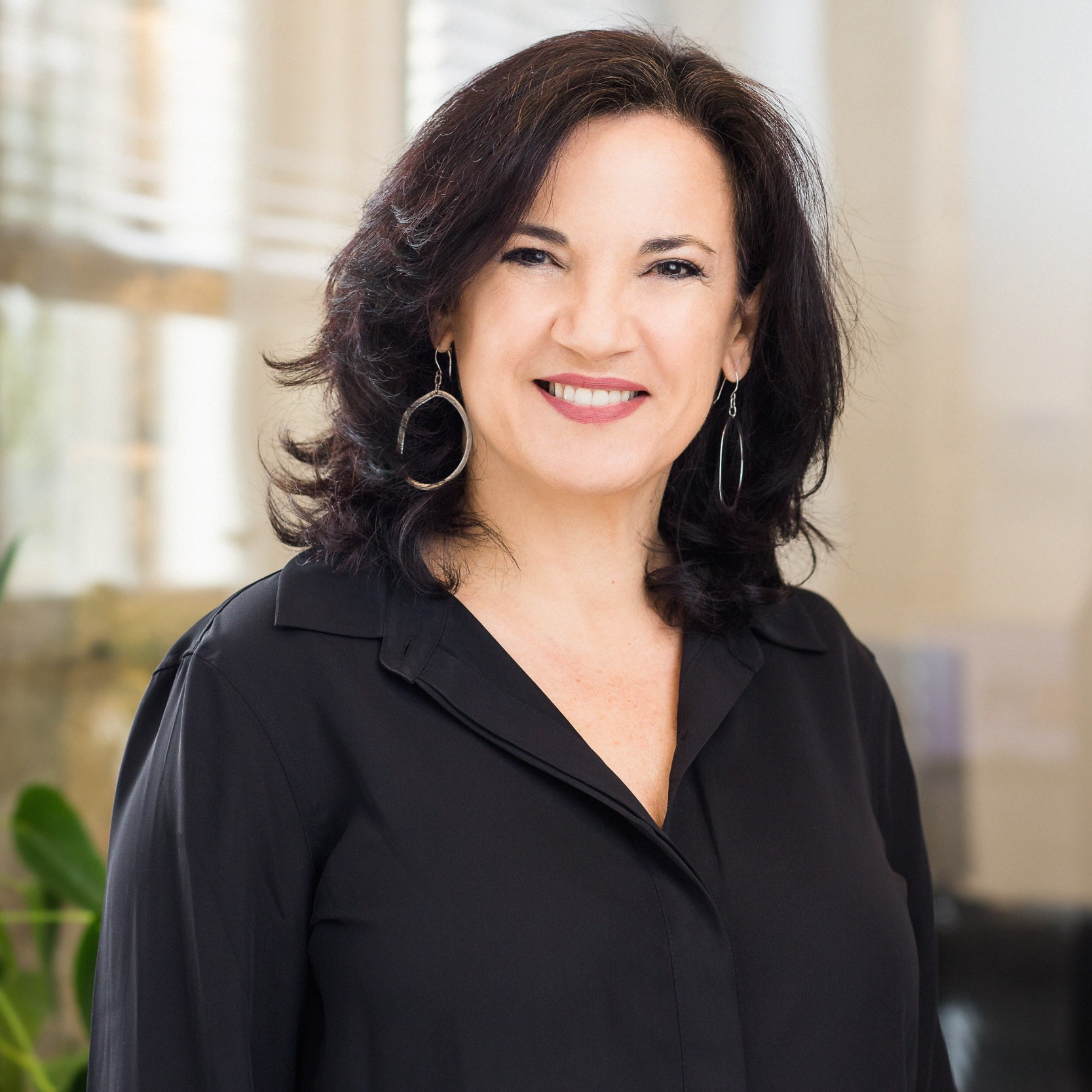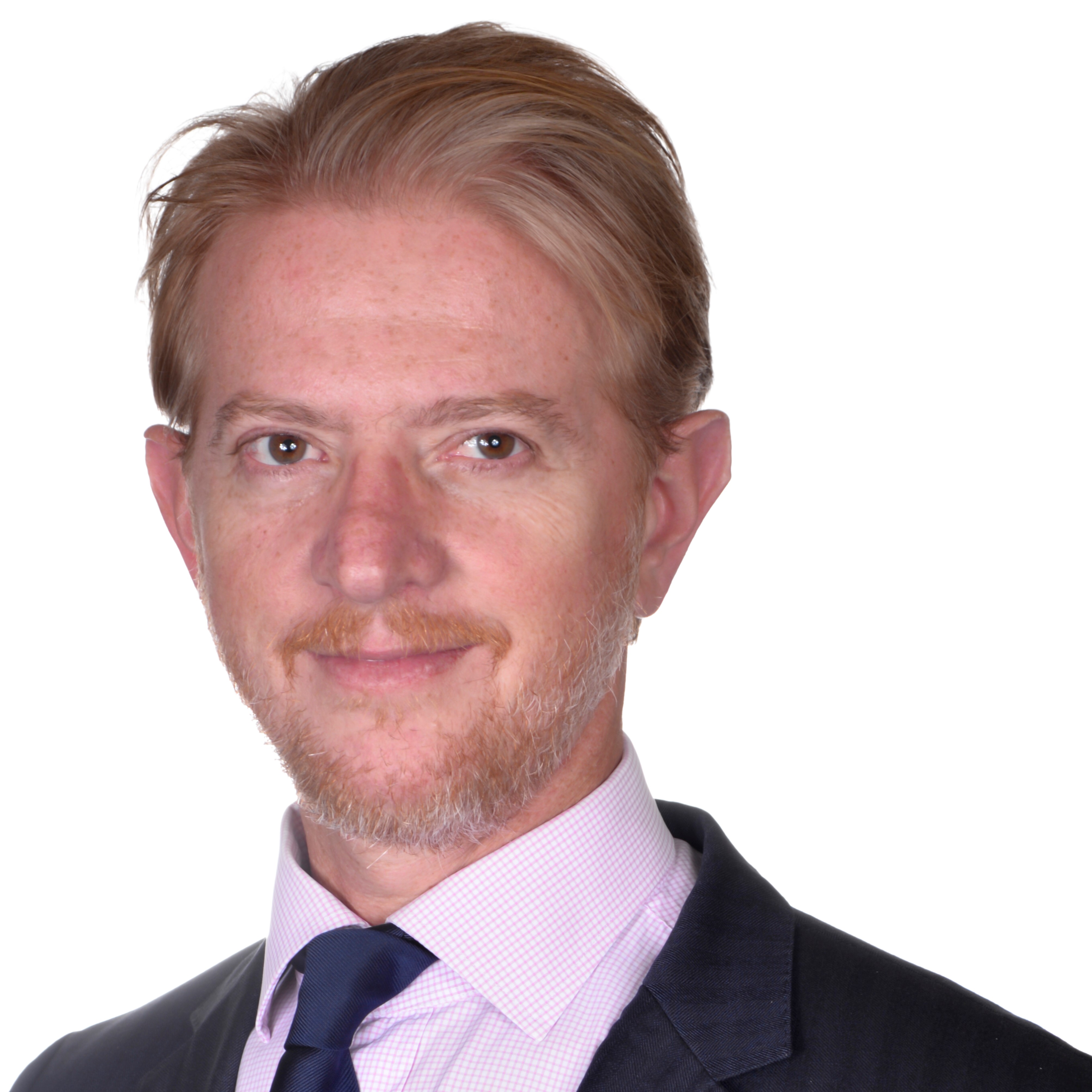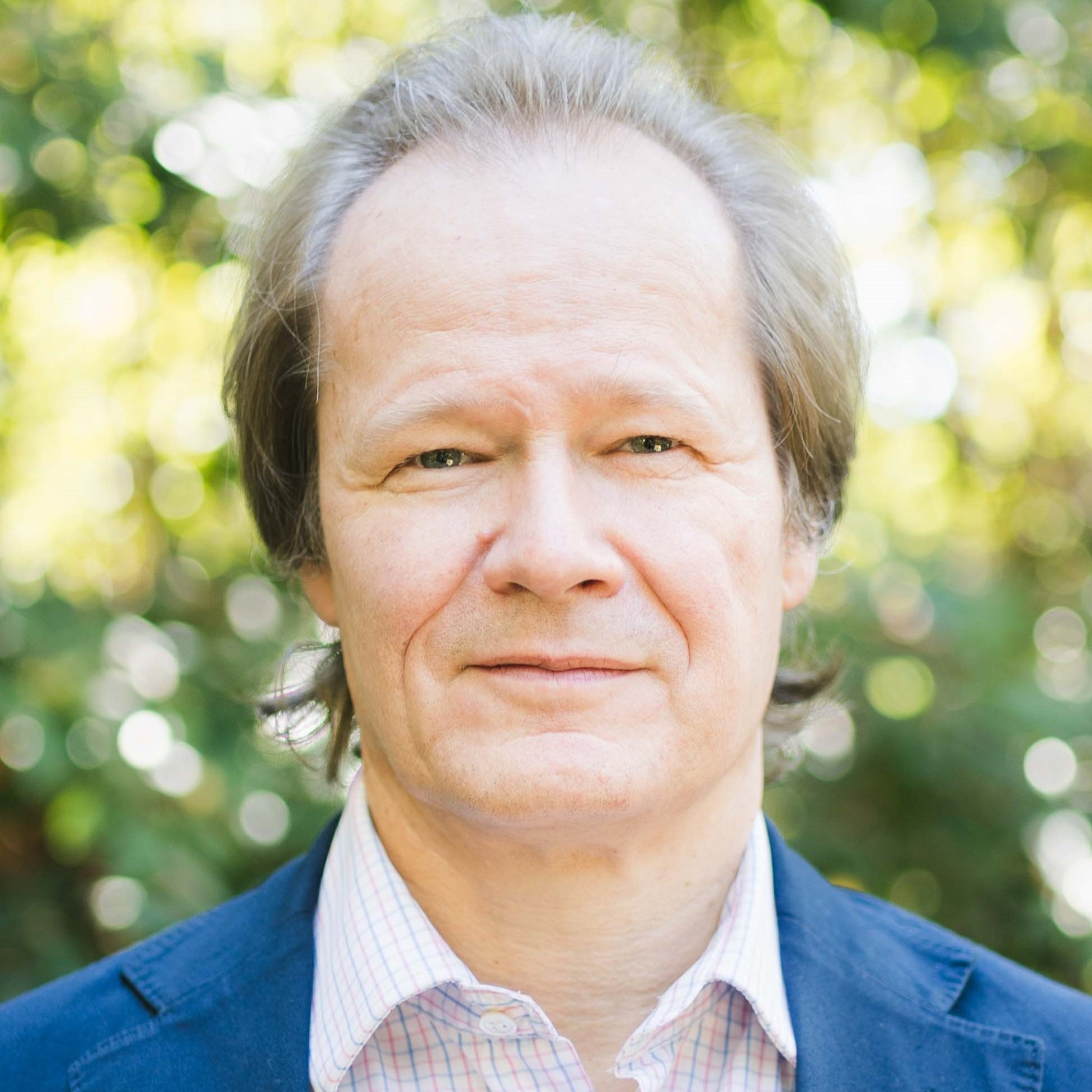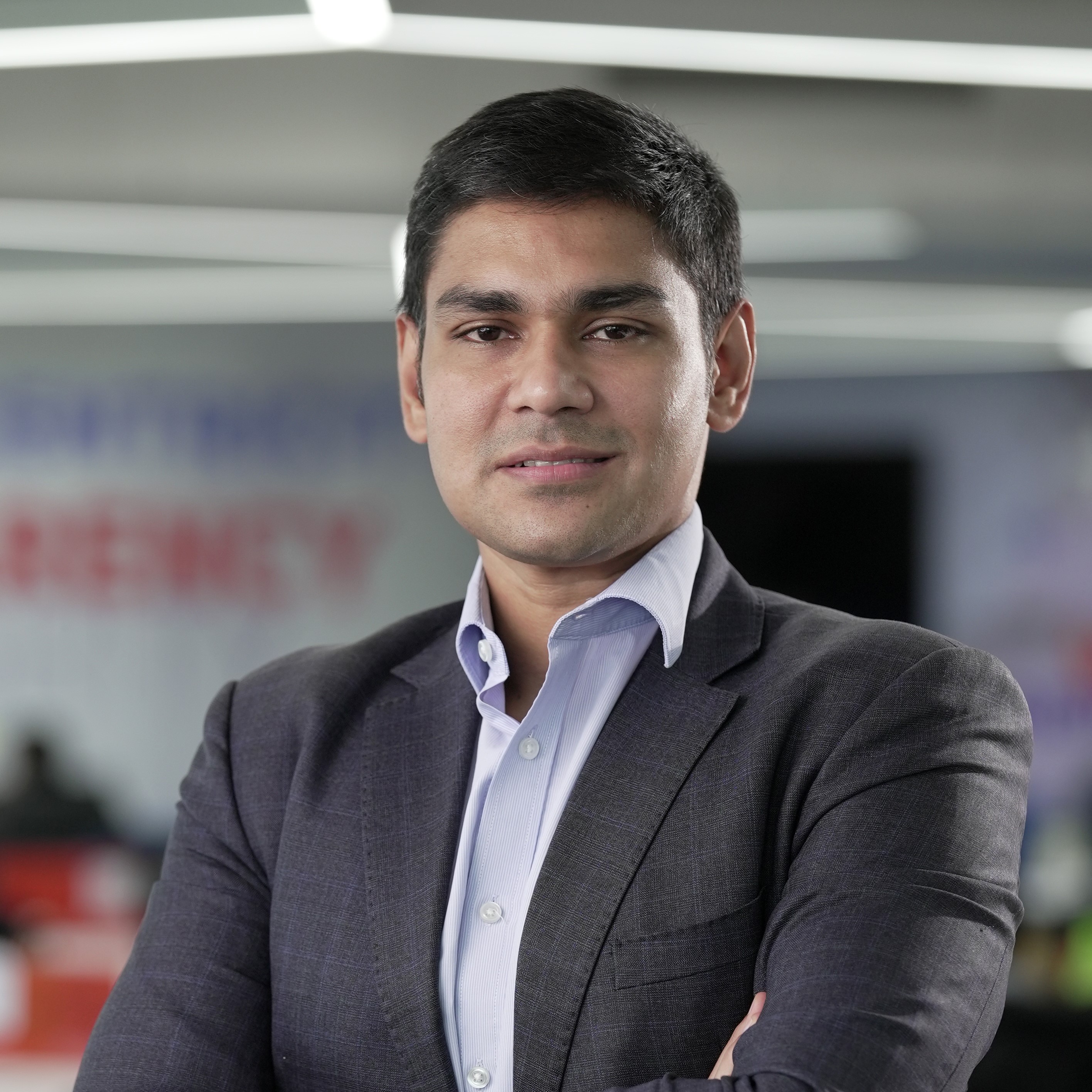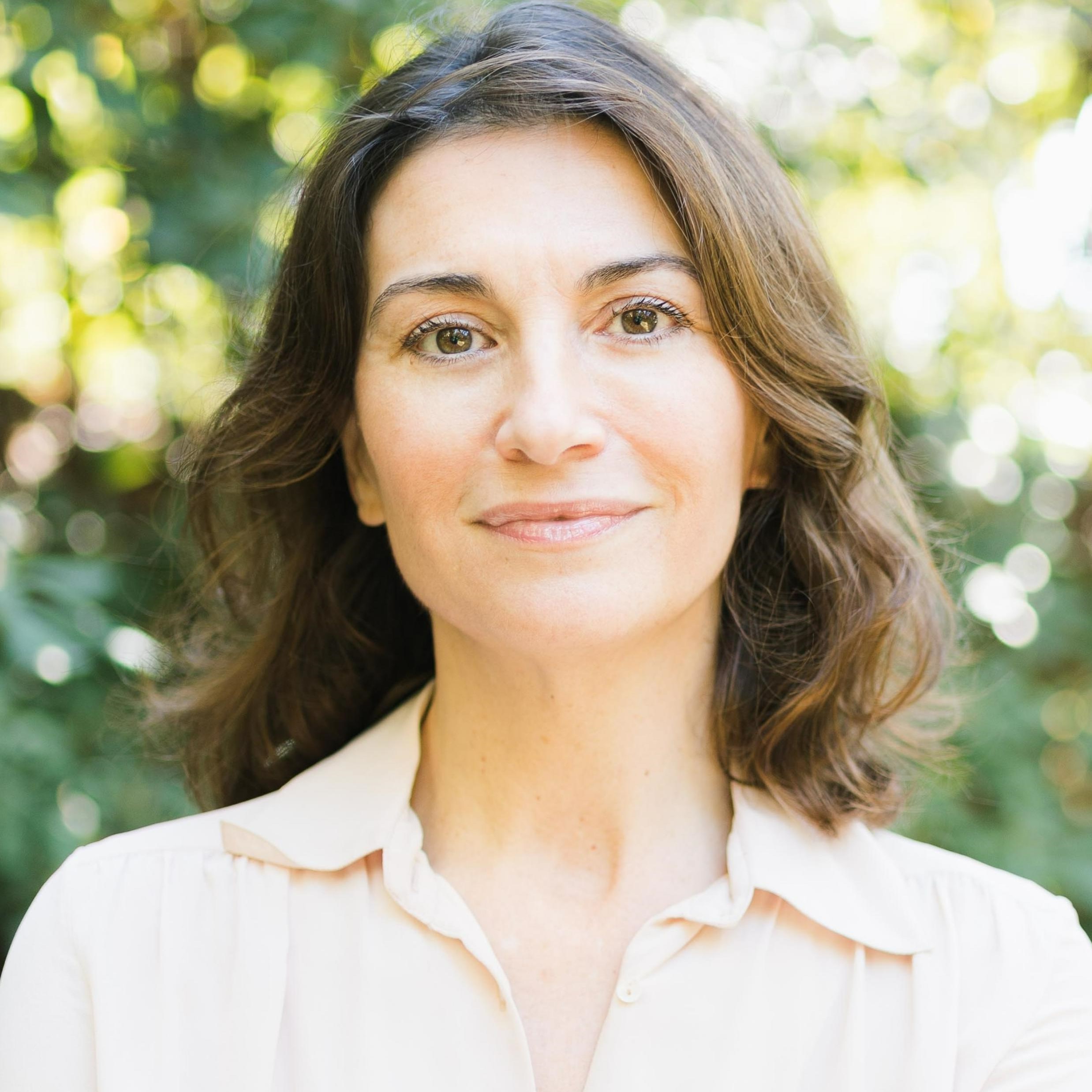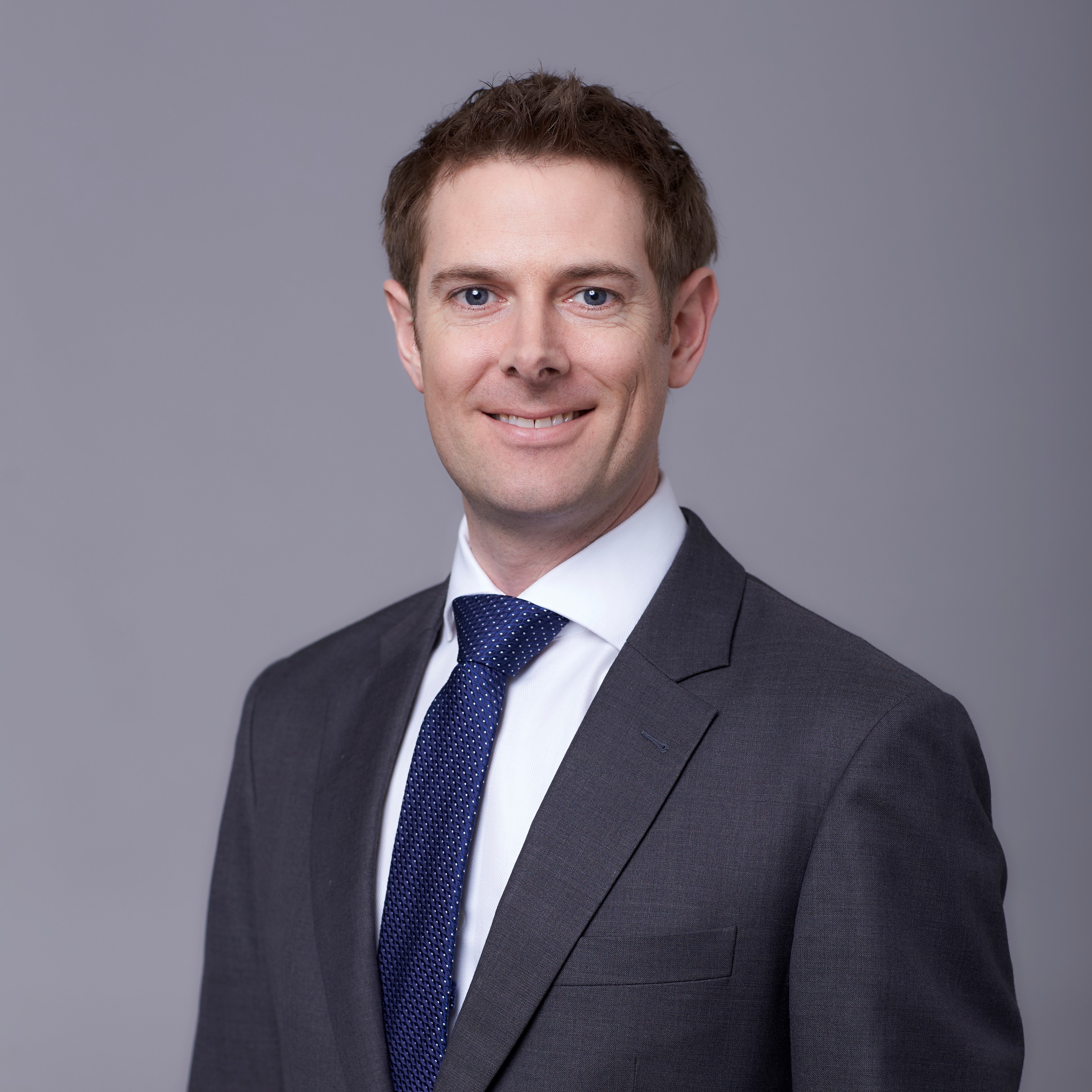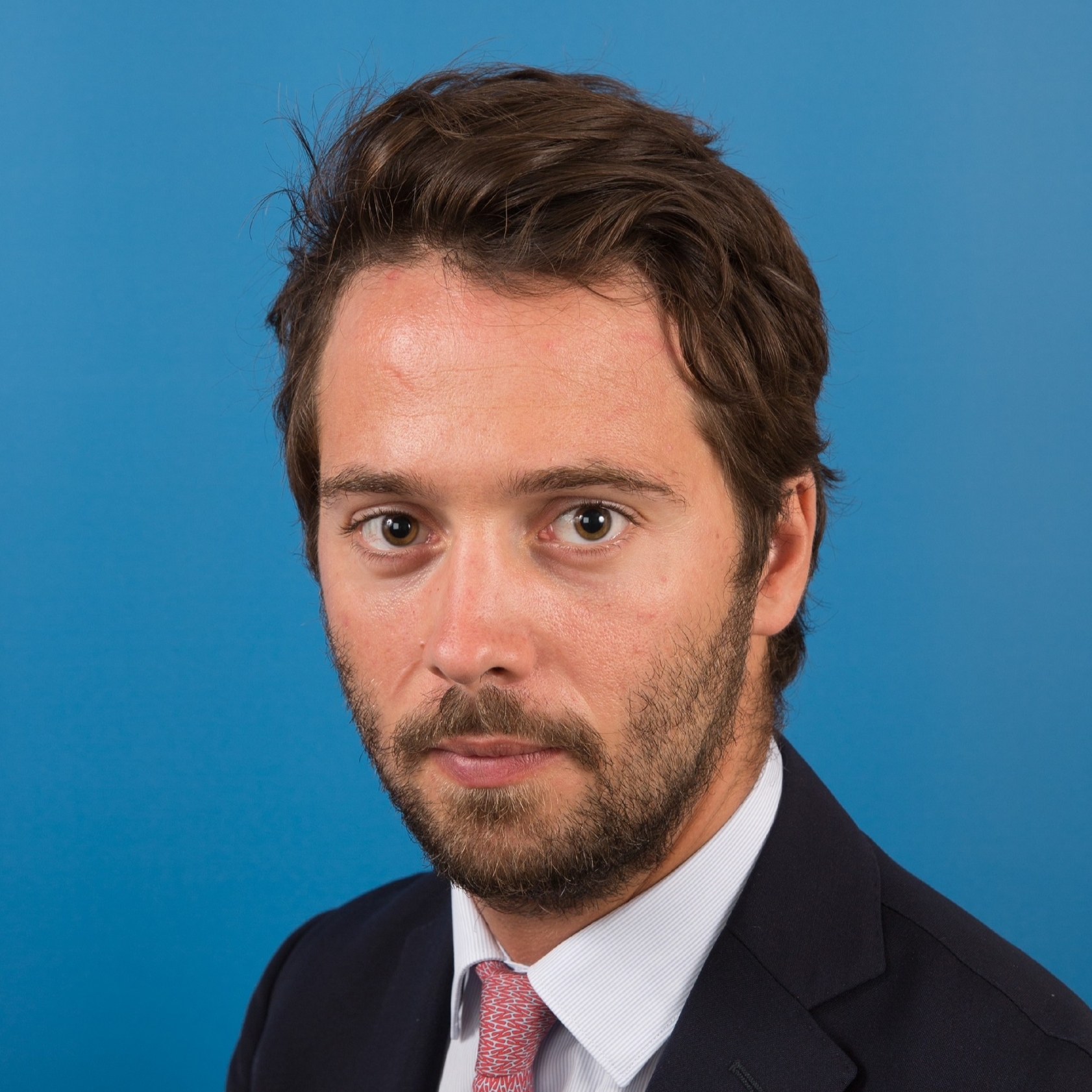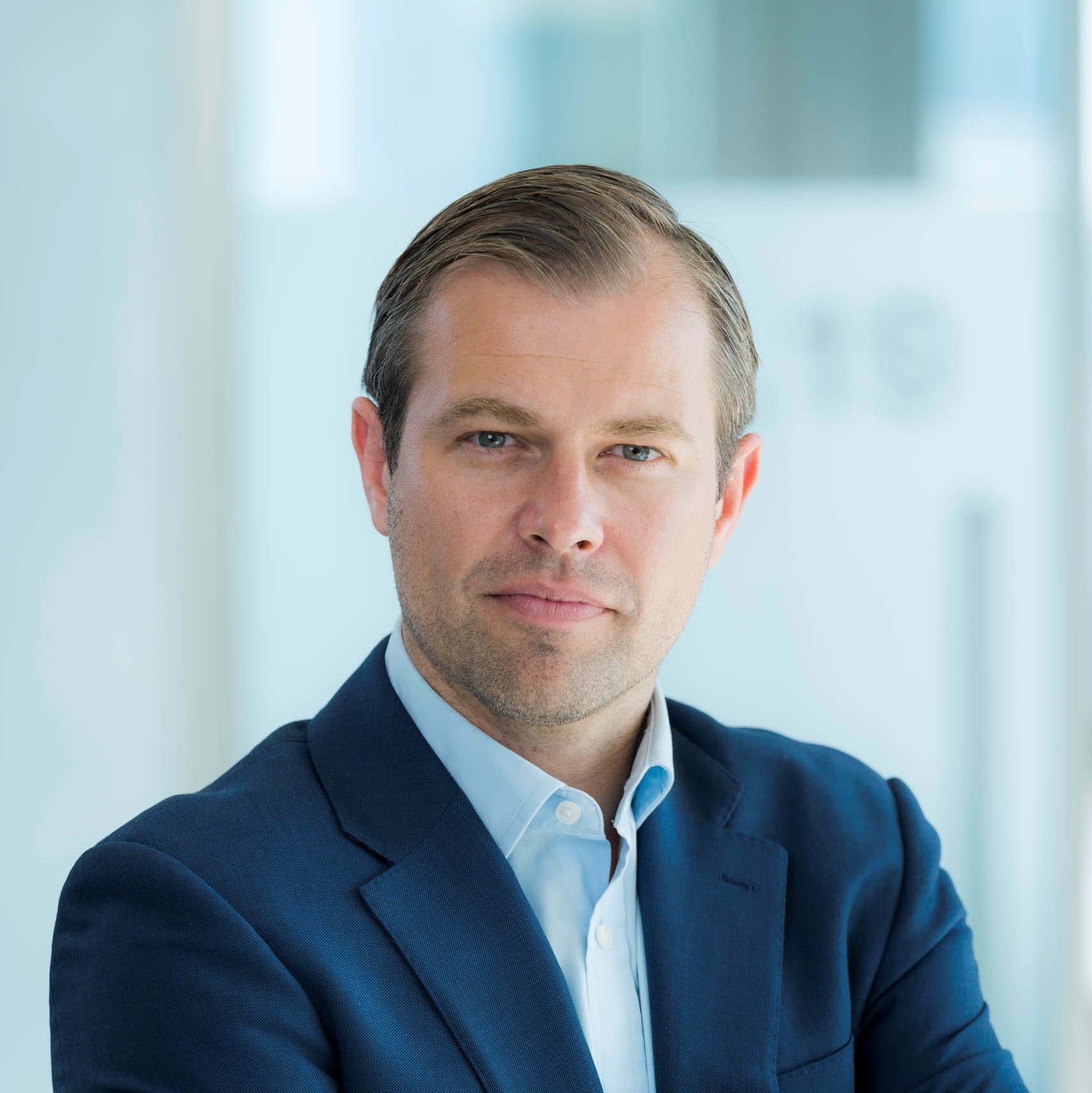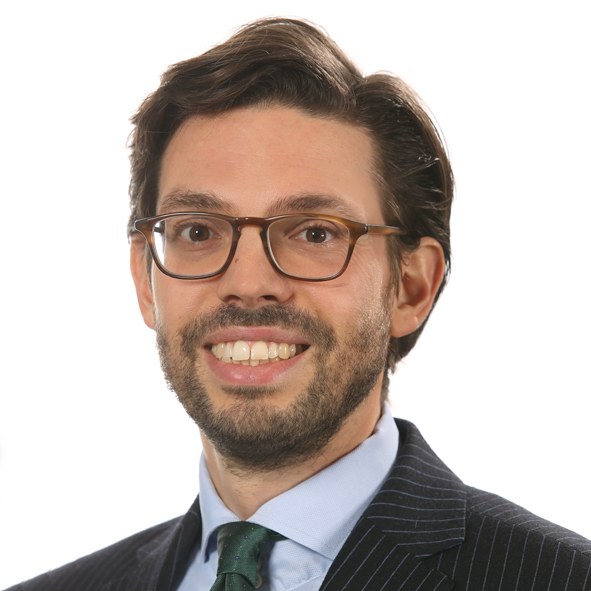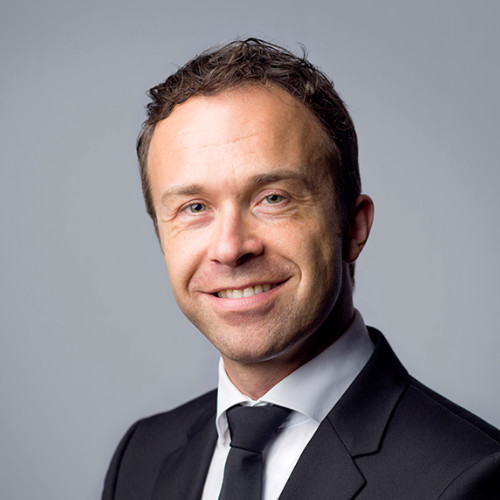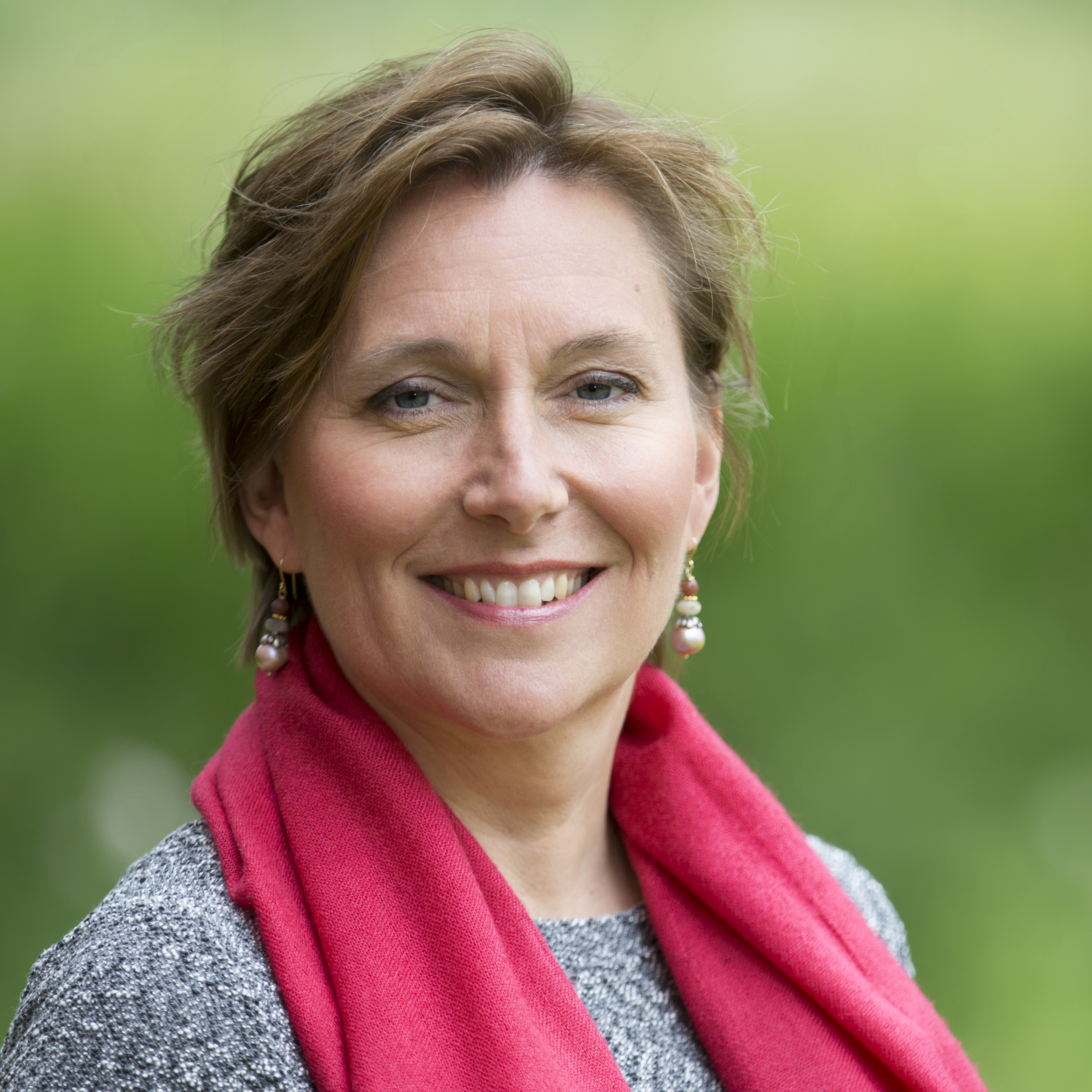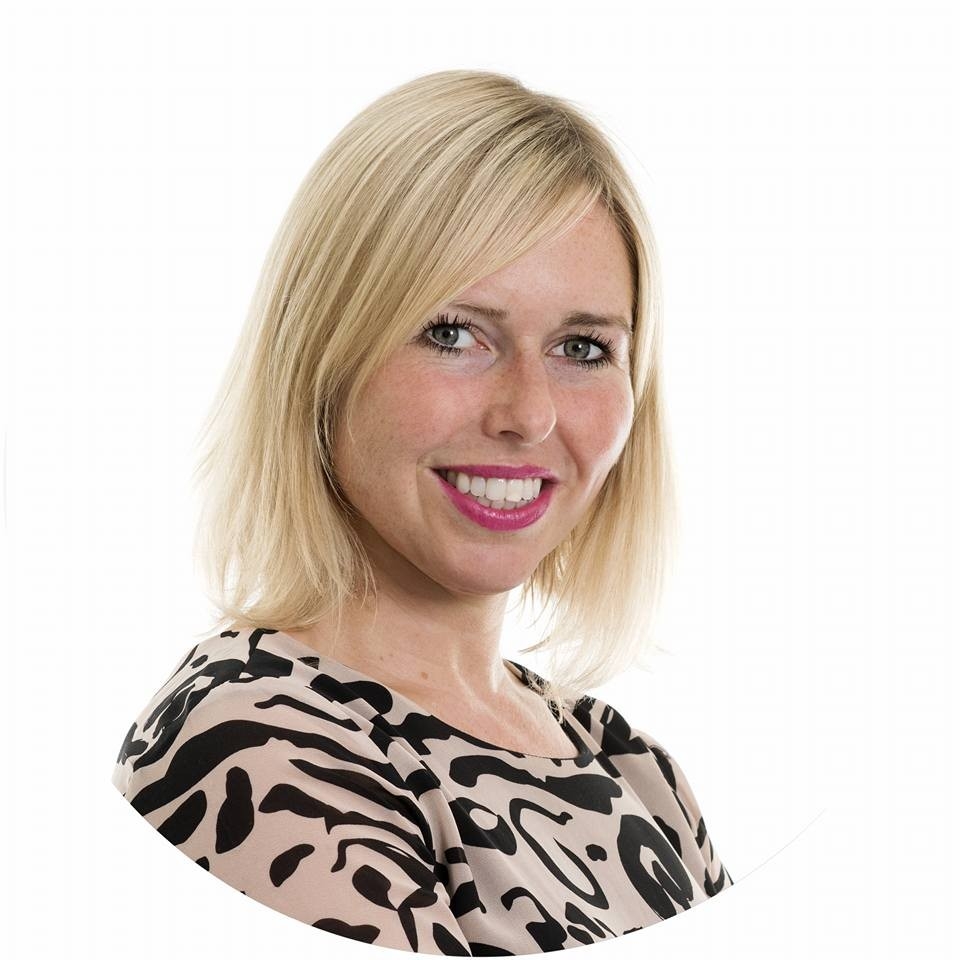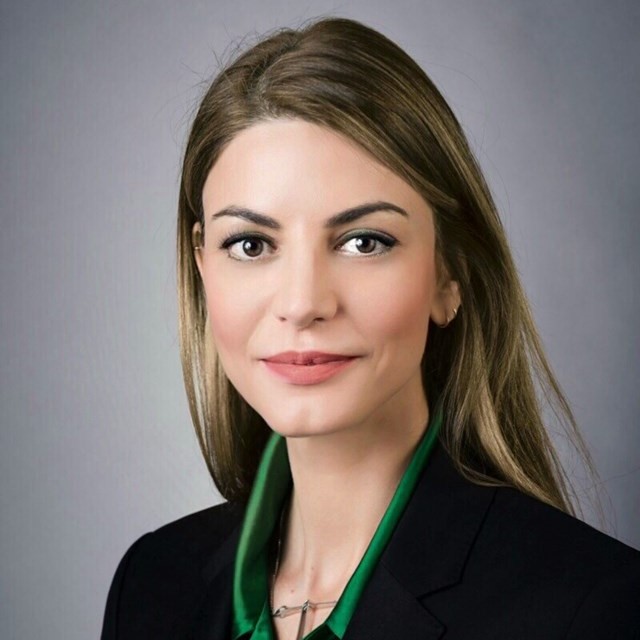 Aleksandra Njagulj
Managing Director, Global Head of ESG Real Estate,
DWS
Connect
London, United kingdom
Speaker
Aleksandra (Sasha) Njagulj is the Managing Director, Global Head of ESG (environmental, social, and governance), Real Estate at DWS group. She is responsible for ESG integration across global real estate portfolios. Sasha is an accomplished ESG expert with over 20 years of practical experience in architectural design, design management, and the sustainable built environment. In her previous role with CBRE Global Investors, she was Global Head of ESG with overall responsibility for developing and communicating global sustainability priorities and strategies across all business lines. Before this, Sasha was head of the Sustainability, R&D, and Innovation department at Bouygues U.K.
Throughout her career, Sasha has built a reputation both professionally and personally for championing the cause of responsible real estate investment. She received the UK-based edie 2020 Sustainability Leaders Award for Investor of the Year for an ESG programme she designed and delivered for CBRE. In addition, Sasha was awarded the global 2020 GRESB/BREEAM Individual Leadership Award, recognising strong leadership and commitment in the field of sustainable development. In 2021, she won the global Future Proof Real Estate Woman award as a leader in applying digitalisation, technology, open innovation and sustainability to create a better built environment.
A qualified architect, Sasha holds a Master's degree in Architectural Design from the University of Belgrade; a Master's degree in Sustainability Leadership from the University of Cambridge. She is a BRE Academy fellow and sits on the INREV ESG Committee and the ULI Sustainability Council.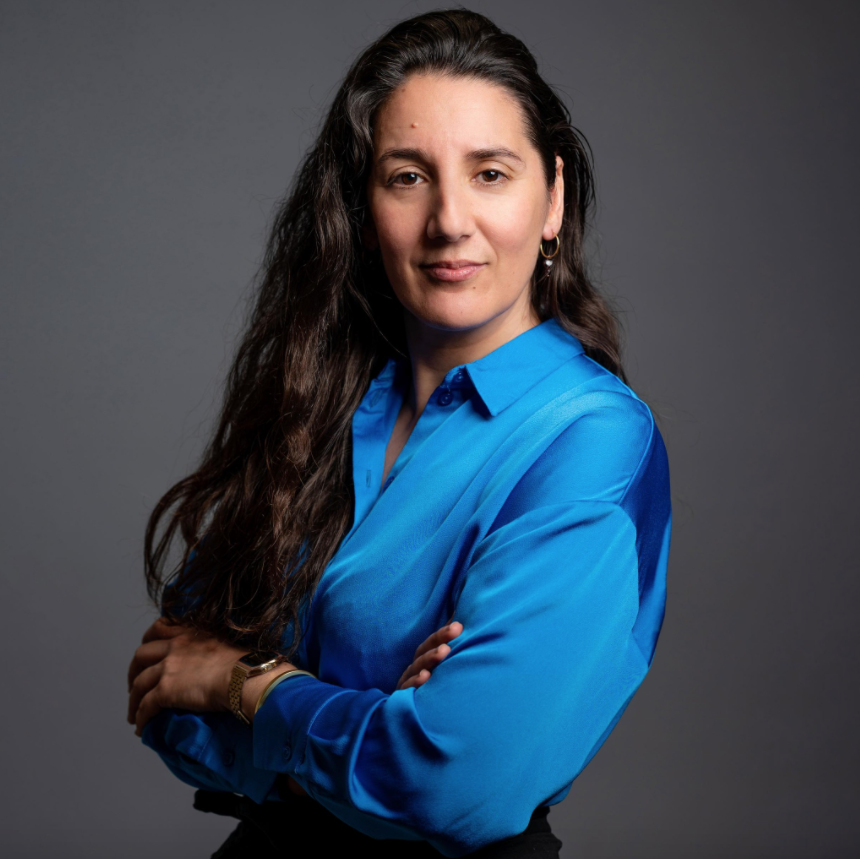 Amelia Lopez-Huix
Executive Gender Equality, Diversity, Equity and Inclusion Lead Advisor,
Global Compact Network Netherlands
Amelia Lopez Huix (Spain, 1974) is a recognized high-level executive leader on theSDG5 for gender equality globally. Under her gender economic governance expertise andin the role as General Partner of MCI Partners, Amelia has delivered together with 160senior partner-level consultants worldwide, an experienced, global-minded, localoriented,and effective support to public and private sector organizations to address arange of challenges at the intersection of gender equality, organizational performance,corporate governance, and sustainability.
As Senior Gender Equality Advisor and Lead of the UN Global Compact Target GenderEquality Programme for the Global Compact Network Netherlands, Amelia is conductinggender equality strategies at all business levels for companies participating in the 2021Edition of the UN accelerator programme in The Netherlands.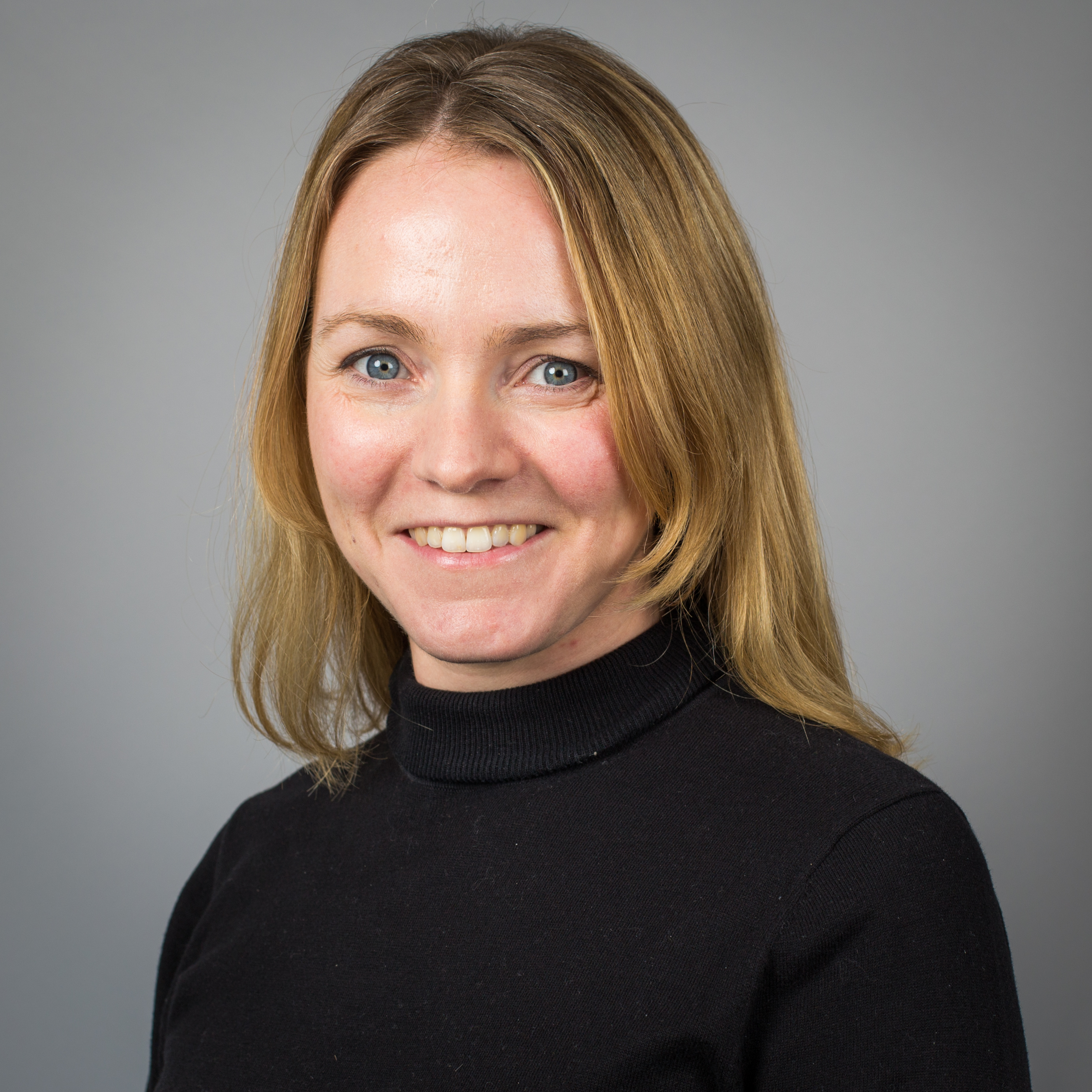 Angela Goodings
Research Director, Strategic Insights ,
Nuveen
Angela is a research director in Nuveen's Strategic Insights team responsible for global retail market research and strategy. She advises fund managers on major retail acquisitions, disposals and development opportunities and works closely with Nuveen's UK and Pan European funds specialising in retail parks, shopping centres and outlet malls. As part of Strategic Insights, Angela has led research into changing demographic and consumption patterns within our Tomorrows World framework, exploring the role of real estate from a societal and financial perspective.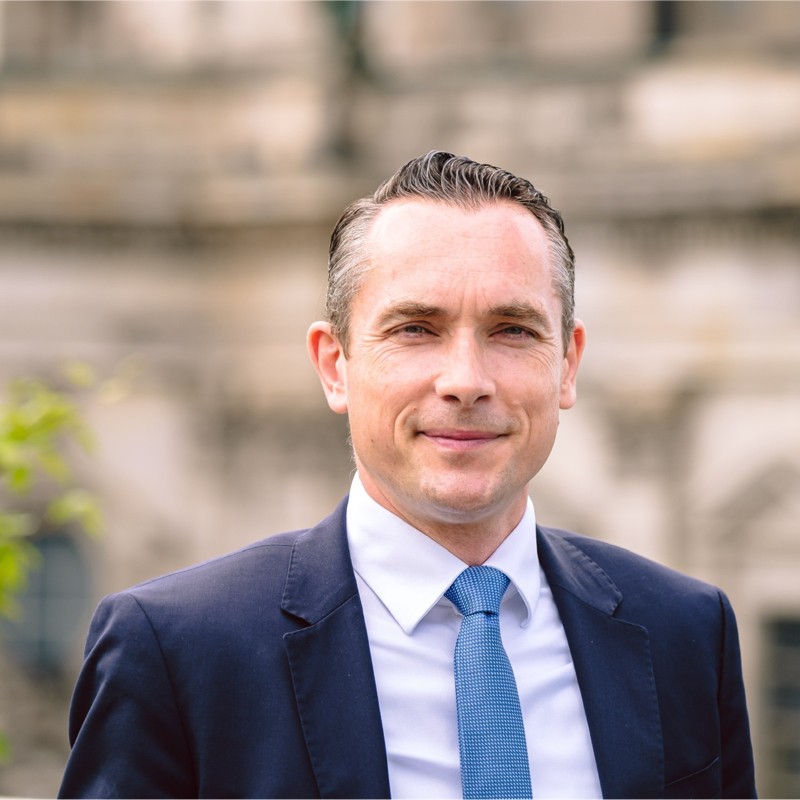 Dr. Andreas Rickert
Co-CEO,
Nixdorf Kapital AG
Andreas Rickert is CEO and founder of PHINEO and incubated the organization as Director at Bertelsmann Foundation. He also became CO-CEO of Nixdorf Kapital AG in 2021. Andreas also worked as Senior Governance Specialist at the World Bank in Washington D.C. Before this, he was Engagement Manager at McKinsey & Company, Inc. globally working on public sector and healthcare projects in Bahrain, The Netherlands, the UK, and Switzerland. He studied Biology and did his Ph.D. in genetics in Germany and the United States (UC Davis and Stanford). Andreas serves on various boards, e.g. German Council on Sustainability, an expert group of the European Commission on social entrepreneurship (GECES), and the G7 initiated task force on impact investing.
Dr Anne Arvola, a Senior Development Impact Advisor in Finnfund, has her background in forestry and natural resource management. She has 20 years of experience in development finance and cooperation in emerging markets. In Finnfund, Anne has led development work around climate risk and adaptation issues and is now taking a lead in Finnfund's work to step up their investments in protecting and enhancing biodiversity and utilizing nature-based-solutions.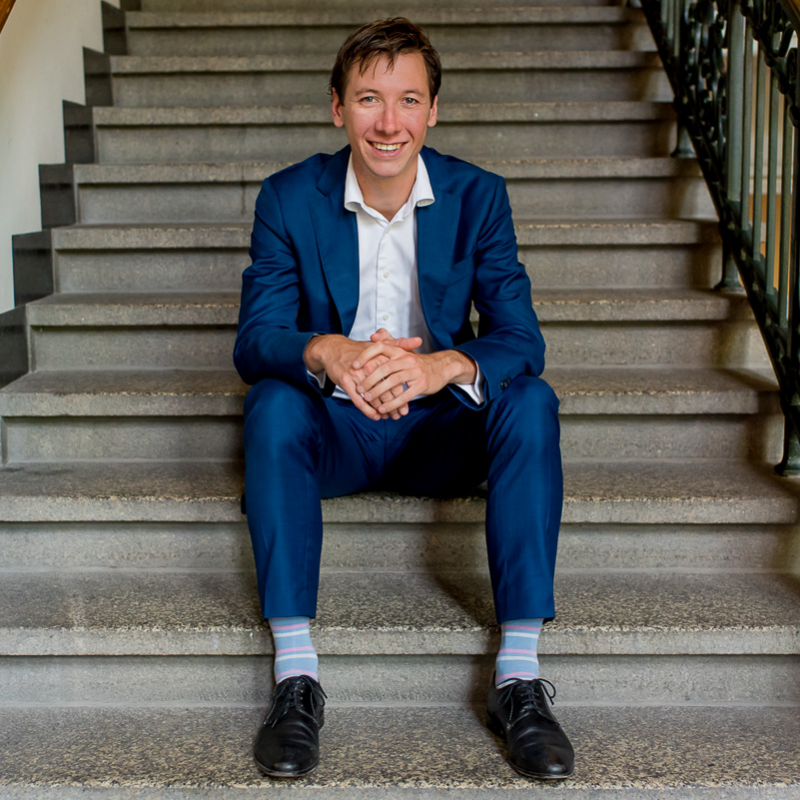 Björn Vennema
Co-Founder,
Social Finance NL
Moderator
Björn is the co-founder and Managing Director of Social Finance NL. There he leads a team that works on various aspects in the field of impact investment. He is involved in setting up the first Outcomes Fund of the Netherlands, together with the Province of Noord-Brabant, but also works with various partners towards the development of a National Advisory Board for Impact Investment in the Netherlands. Most of his work is dedicated to finding more effective solutions to society's most pressing social challenges and financing those. Often this involves the exploration and implementation of outcomes-based contracts.He first started in the field of impact investment while at ABN AMRO, where he was part of the team that brought the Social Impact Bond to the Netherlands. Since then, he worked in different parts of the field, from the ABN AMRO Social Impact Fund, to his time at Social Finance UK and finally at Monitor Deloitte as a Strategy & Innovation consultant for public sector, focusing on social innovation. He has a MSc. in Management of Technology and a BSc. in Mechanical Engineering from the Delft University of Technology.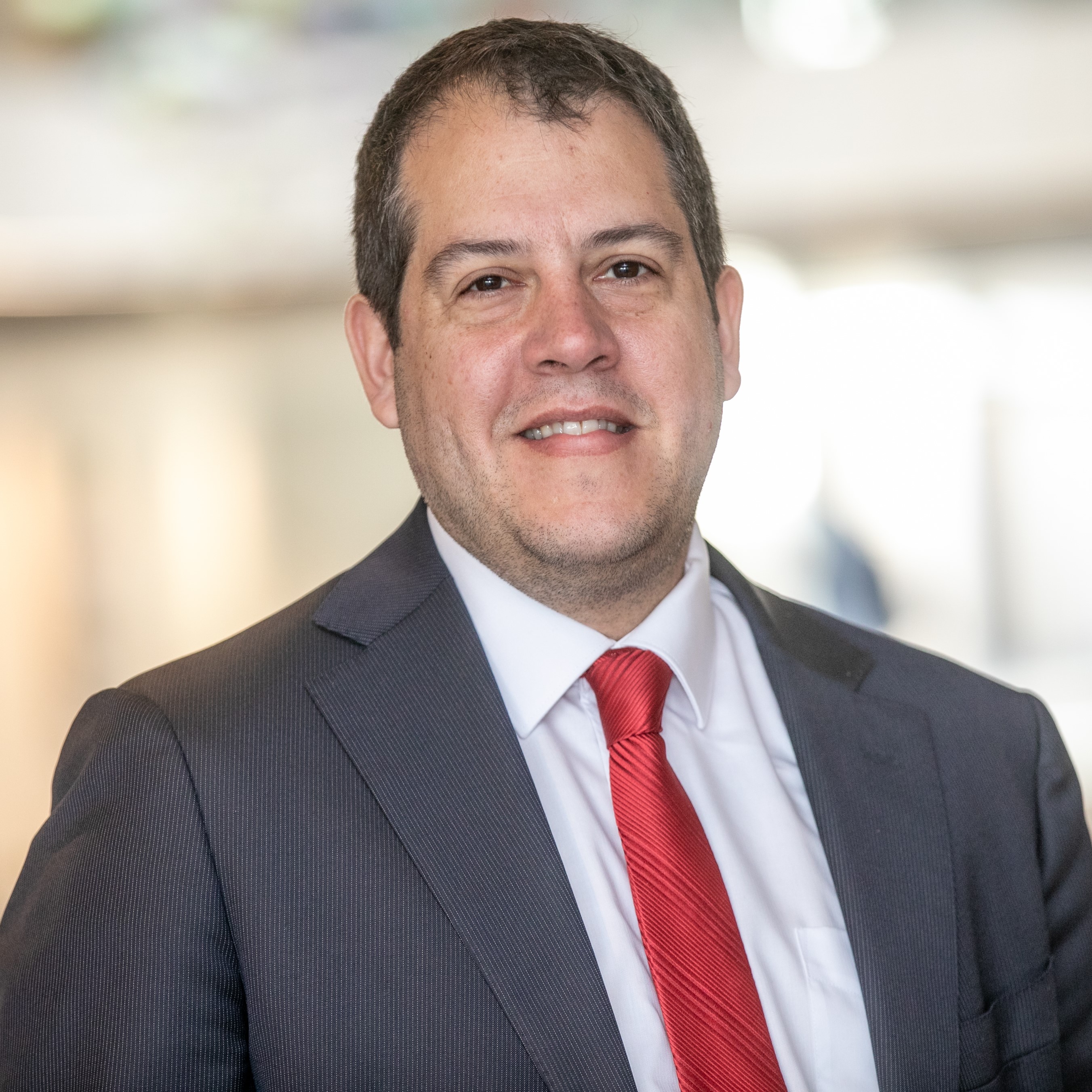 Brunno Maradei
Global Head of Responsible Investments,
Aegon Asset Management
Brunno Maradei joined Aegon Asset Management in 2019. He is Global Head of Responsible Investment. Before joining the firm, Brunno was a senior investment officer at the European Investment Bank (EIB), working on structured and project finance transactions outside the EU and representing EIB in the investment committee of three impact funds. Brunno started his career in Morgan Stanley's risk management practice in London and subsequently moved to JPMorgan. Brunno was a senior manager at EIRIS, a leading ESG research house in London, and spent eight years in the World Bank Group in Washington, where he developed sustainable investment products for emerging markets and structured blended finance for renewable energy deals in Africa. He also spent two years advising the European Commission on blended finance for development impact. Brunno is a CFA charter holder, holds an MBA from London Business School and a BSc (Econ) from London School of Economics.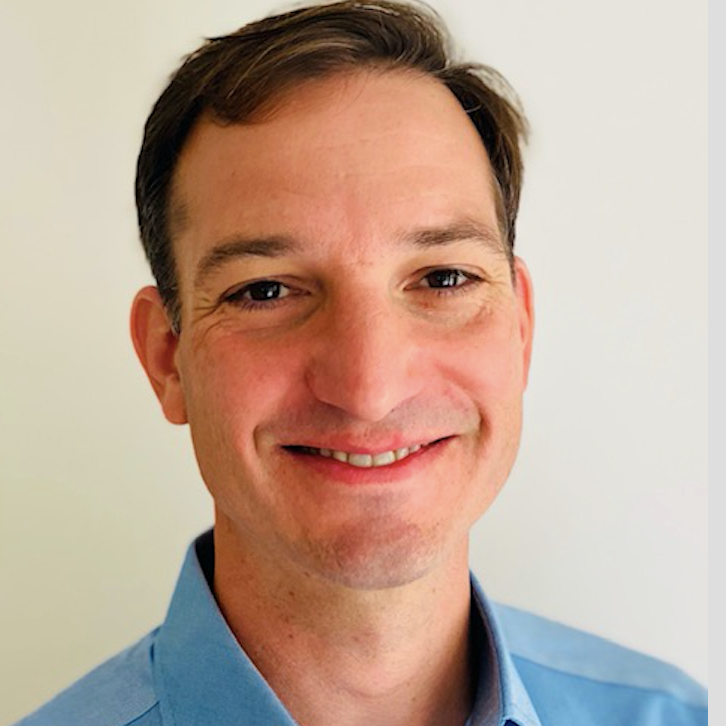 Bryan Carter
Global Head of Emerging Markets,
HSBC
Bryan is an experienced investor with 18 years in the industry. He was most recently the lead portfolio manager for Emerging Market Debt at BNP Paribas Asset Management for over $6 billion of assets under management, covering hard currency, local currency, Asian bonds, and total return. There, he hired and managed a team of 16 portfolio managers, analysts, and investment specialists. Before his four years at BNP, Bryan managed Emerging Market Debt and Global Absolute Return Bond capabilities at Acadian Asset Management for 9 years and directed Acadian's quantitative fixed income research effort including directional rates and yield curve models for over 30 countries. Bryan started his career as an economist and worked for the US Treasury Department, as well as T Rowe Price. Bryan is a founding volunteer of the Emerging Markets Investors Alliance, a non-profit organization that seeks to impact emerging markets sovereigns and corporate issuers, addressing market inefficiencies in ESG education and advocacy via collective action. He currently contributes as an Executive Fellow overseeing public sector programming. Bryan holds a Master of International Development Economics from Harvard University Kennedy School, as well as a Bachelor of Economics and Spanish from Georgetown University. He is a CFA (Chartered Financial Analyst).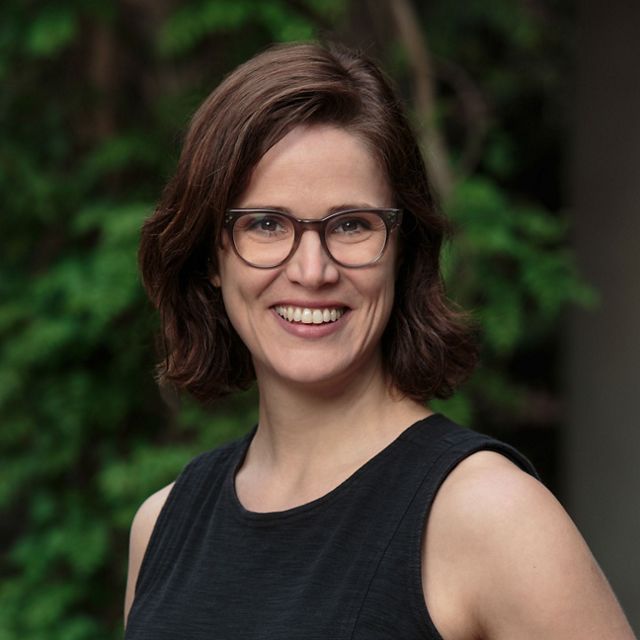 Charlotte Kaiser
Managing Director, NatureVest,
The Nature Conservancy
NatureVest is The Nature Conservancy's conservation investing unit whose mission is to engage private capital to rapidly scale critical conservation work by creating investment opportunities that deliver environmental results and financial returns for investors. NatureVest sources and structures investments that support the Conservancy's mission, raise capital from investors, and share its experience to accelerate the growth of the conservation investing marketplace. Charlotte holds a BA from Harvard University in Environmental Science & Public Policy, a Masters in Environmental Science from Yale School of Forestry, and an MBA from Yale School of Management.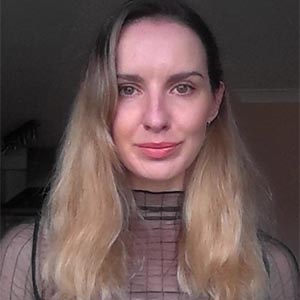 Charlotte is the CEO and an executive director of Pensions for Purpose. In her role, Charlotte oversees the running of the business, develops the growth and innovation strategy and looks for opportunities to build partnerships to achieve Pensions for Purpose's mission. Charlotte is also a member of the Impact Investing Institute's Pensions Expert Panel, an ambassador for the Transparency Taskforce and a founder of 10 Billion World, an end-to-end sustainability project management business aimed at businesses and organisations setting net zero and carbon reduction targets.Charlotte has over 15 years of professional experience in asset management, starting in fund analysis and progressing through to institutional business development. Charlotte has worked for some very well-known institutions, including Jupiter, Pictet and Cambridge Associates. Through her roles, Charlotte has built a knowledge and passion for responsible and sustainable investing. She has demonstrated this in co-authoring a paper with the Society for Pension Professionals on Social Impact Investing and speaking on topics such as fee and service transparency at PLSA and Transparency Taskforce events. Charlotte played a key role in developing the Impact Investing Institute's Impact Investing Principles for Pensions and led the launch of the Impact Investing Adopters Forum.Outside of work Charlotte is a mother to two children, a fitness and running enthusiast, a volunteer with Redstart (a charity working to educate children on savings and investments) and always looking for ways to improve her own social and environmental impact.
Christiaan has work experience in the field of fiduciary management, asset management, integrated risk management and treasury. This experience has been gained at institutional organizations such as: Avery Dennison, Mn Services, Atradius, Fortis Investment, Bpf Vervoer, Bpf Bakkers and the ANWB.Christiaan is a member of various Supervisory Boards and investment committees at pension funds. He is also a board member and chairman of the investment committee at the Atos pension fund.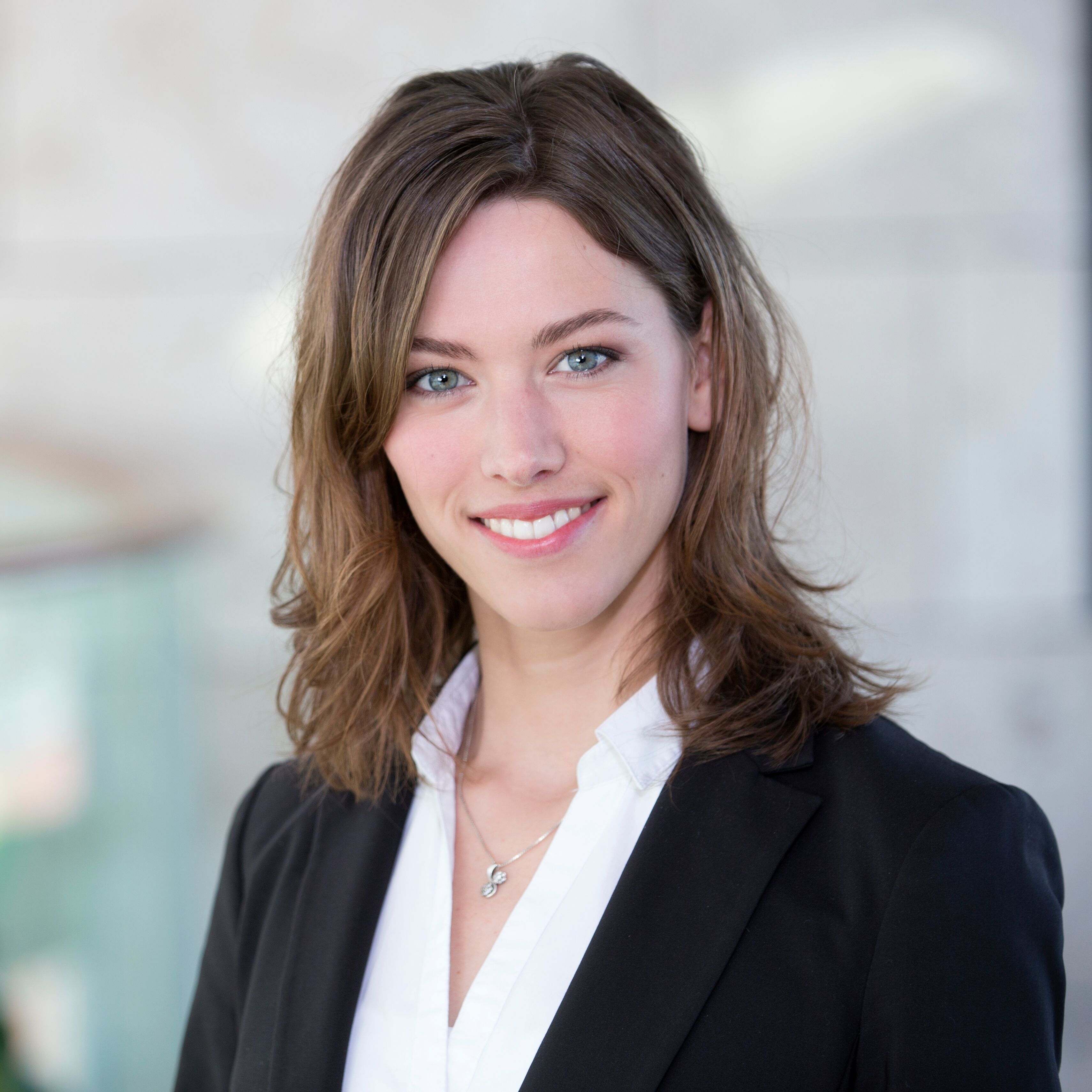 Corianne Van Veen
Steering Committee member,
2X Collaborative
Corianne van Veen is Sustainable Finance Officer at FMO, the Dutch development bank. With a background in development economics and anthropology, Corianne has worked for six years on FMO's inclusive business strategy, including gender equality. She delivered FMO's gender strategy in 2017 and has since moved on to implementation of gender equality and inclusiveness initiatives. Corianne's responsibilities consist of the implementation of an inclusion lens in FMO's portfolio as well as engagement in market initiatives, including the 2X Collaborative.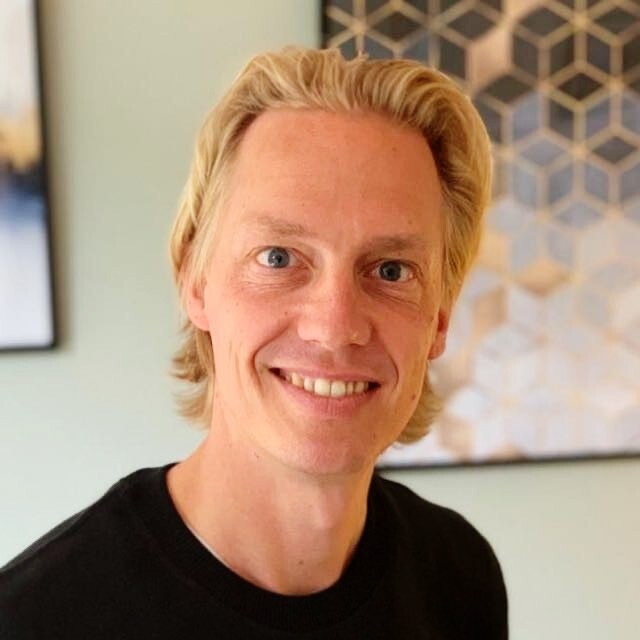 Daan Schipper
Executive Director, Head Food System Transition
Rabobank
Connect
Randstad, The Netherlands
Speaker
Daan Schipper is the Head SDG Transitions for Rabobank as well as an Executive Director Sustainable Business Development. He has been active in the financial sector for 15 years of which 12 years with a focus on sustainable development. He has headed Rabobank's sustainability strategy & reporting, policy & risk as well as business development teams and as such has both a broad and deep understanding of the field. He has furthermore been active in setting up the AGRI3 Fund and related E&S Framework. The fund is an impact investing initiative with a focus on forest protection and sustainable agriculture, created in collaboration with the UN Environment Programme and other partners. Daan is currently heading the Rabobank team that accelerates the development of sustainable products and services, with a focus on food systems transition and biodiversity.
Dimple Sahni
Managing Director Impact Funds Portfolios,
Anthos Fund & Asset Management
Connect
Amsterdam, The Netherlands
Speaker
Dimple Sahni is a Managing Director Impact Funds Portfolios at Anthos Fund & Asset Management, one of the largest single family offices in the world. She is responsible for originating investments, managing relationships, and helping to execute strategies for the fund portfolios at Anthos Fund & Asset Management dedicated to impact investing across all asset classes including private, listed and real assets. In this defacto Mixed Asset Impact CIO role, she leads the firms strategy on impact portfolio construction and asset allocation. Originally from India, Dimple is an experienced investment professional – with over 20 years of experience in impact investing, investment banking, technology, emerging markets, and venture capital – who began her career in finance working for Goldman Sachs. She then launched a social enterprise focused on education, Epylon, which was later sold to Accenture. After working at L Capital Partners in its technology, energy and environment practice where she was a Kauffman Fellow, she shifted to impact investing at the Omidyar Network, Pierre Omidyar's philanthropic investment arm. She continued her impact investing career with Unilever Corporate Ventures on its exploration of emerging Asia. Most recently she was fund principal at the Hattery, an early-stage impact investing and design firm which was sold to Google. Dimple holds an MBA in Finance from the Wharton School and a BA in Economics from the University of Chicago. Based in Amsterdam, she is an EU permanent resident, US citizen and Indian citizen. She speaks English, Hindi and Dutch.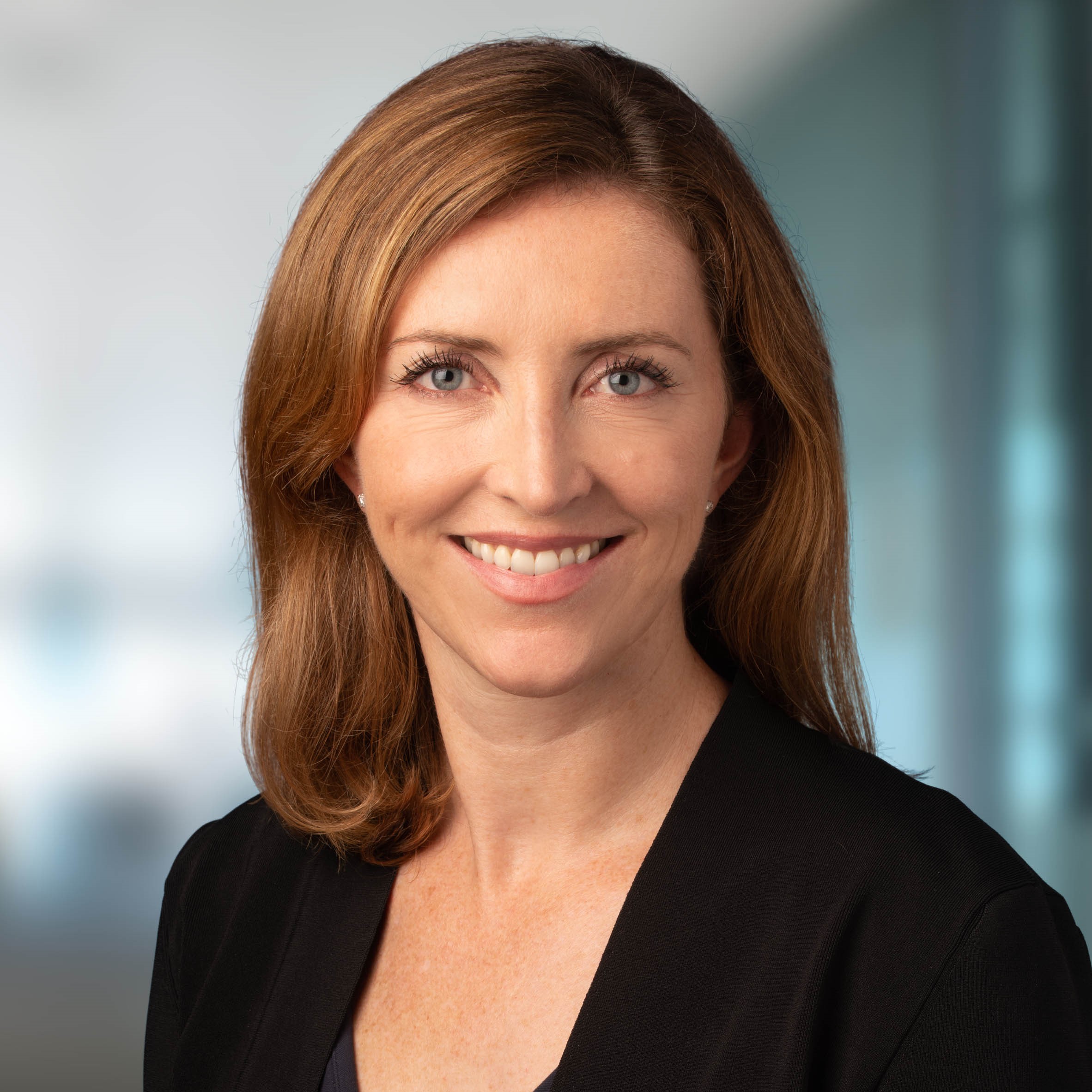 Elsa Palanza
Global Head of Sustainability and ESG,
Barclays
Connect
London, United Kingdom
Speaker
Elsa Palanza is a Managing Director and the Global Head of Sustainability & ESG for Barclays. In this role, Elsa leads the strategic direction and execution of the bank's policies and practices across a broad range of sustainability and ESG matters, including climate change, environmental stewardship, human rights and social impact. She manages ESG assessment and approach for the firm, strengthening client and investor engagement, and ensuring diverse stakeholder perspectives are integrated into decision-making. In addition, Elsa oversees the development of appropriate and ambitious standards and metrics to advance green and sustainable finance and steward early innovation in sustainable product and service development.
Elsa assumed this role with over 20 years of experience as a strategic advisor for corporations, foundations and non-profits. Most recently, she was enlisted by the Bill & Melinda Gates Foundation to create and launch a platform to advance progress on the UN Sustainable Development Goals. For many years, Elsa served as Director of Commitments for the Clinton Global Initiative, a role that afforded her comprehensive insight into best practices in sustainability, cross-sector partnership development, and corporate responsibility. Previously, she worked in Washington, D.C., delivering geopolitical and industry risk analysis to large international energy companies, and in Istanbul, Turkey, leading strategy and business operations for an education company.
Elsa attended Middlebury College and the Fletcher School of Law and Diplomacy.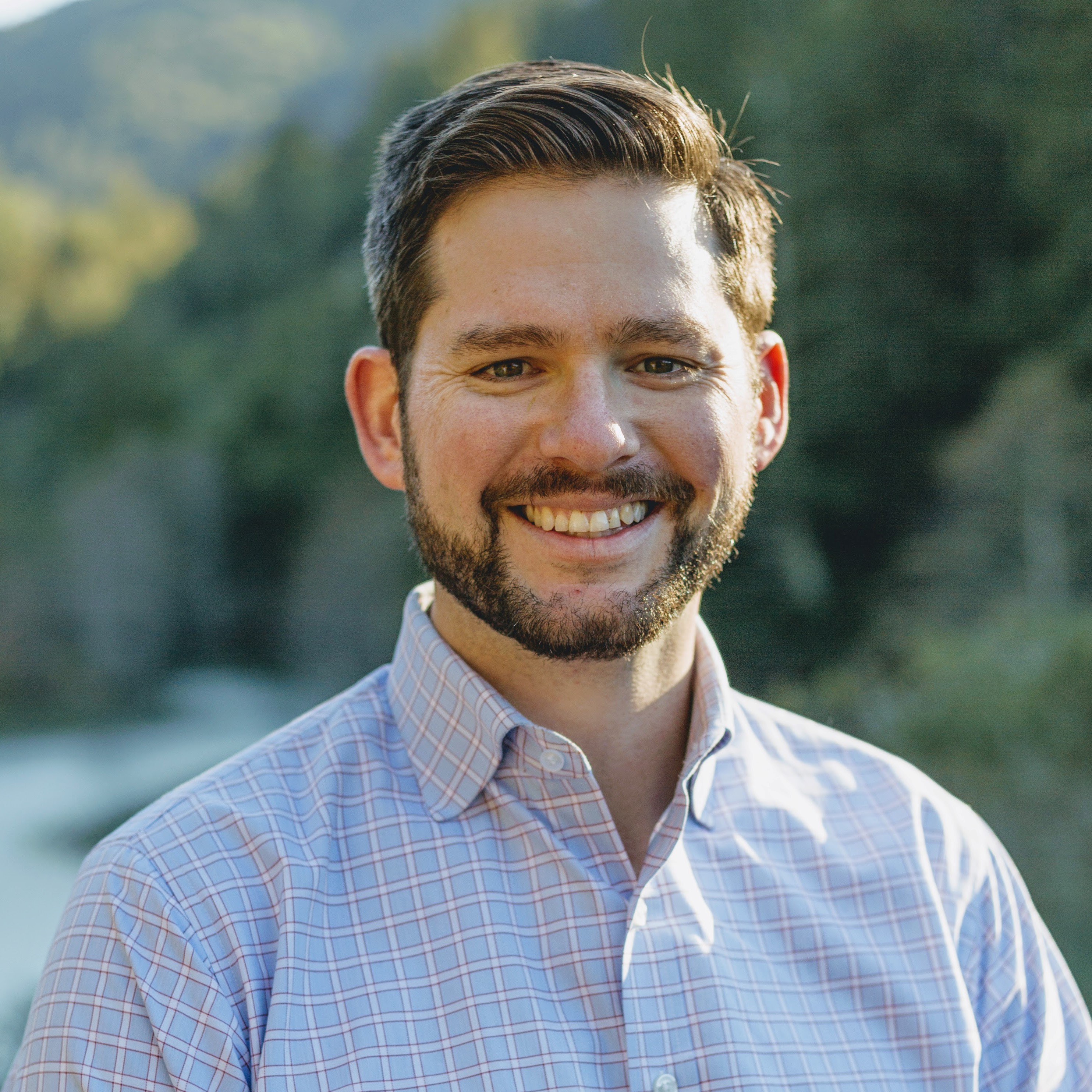 Geoffrey Eisenberg
Partner,
Ecosystem Integrity Fund
Geoffrey Eisenberg is a Partner at the Ecosystem Integrity Fund and has been a member of the EIF investment team since its inception. Geoff leads the firm's work on electrification of transportation, renewable energy, grid modernization, and green chemistry. He also leads fundraising and investor relations for the firm. In addition, Geoff works directly with EIF's portfolio companies on strategy, capital raising, and business development. He serves as a board member at ZeroAvia, Complete Solar and Sunverge, and is a board observer for EV Connect, T-Rex, Flying Embers, and Clean Fund.
In addition to his role at EIF, Geoff sits on the Leadership Council for Vote Solar, and serves as a Board Director of the Forsythia Foundation, a non-profit focused on safer green chemistry replacements for toxic chemicals. Geoff is also on the advisory board of EnVest, and serves as a mentor for Elemental Exelerator.
Prior to joining EIF, Geoff worked as a Senior Consulting Associate at Cambridge Associates. In 2007, while at Cambridge, he initiated the firm's work on cleantech investing for institutional clients.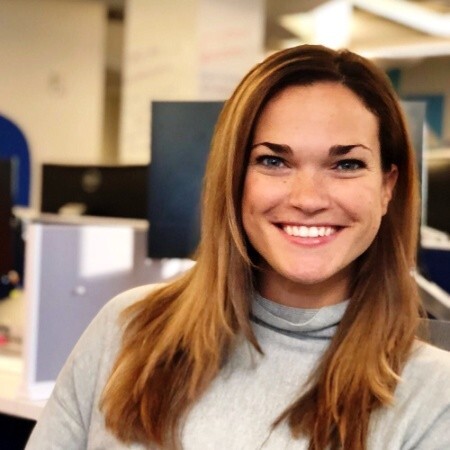 Grace serves as a Manager on the GIIN's IRIS+/Impact Measurement & Management team, working on the development of IRIS+ through the Navigating Impact Project, IRIS+ alignments with other industry standards, and IRIS+ adoption initiatives including the IRIS+ List. Prior to joining the GIIN, Grace held various leadership positions at a growing ad-tech start up, including serving as the Global Director of Knowledge Management. She also held the position of Head of Impact at MPOWERD, a social enterprise that designs solar-powered lights and mobile chargers for off-grid communities around the world. Grace holds a Masters in Public Administration with a focus on Social Impact, Innovation and Investment from the NYU Robert F. Wagner Graduate School of Public Service.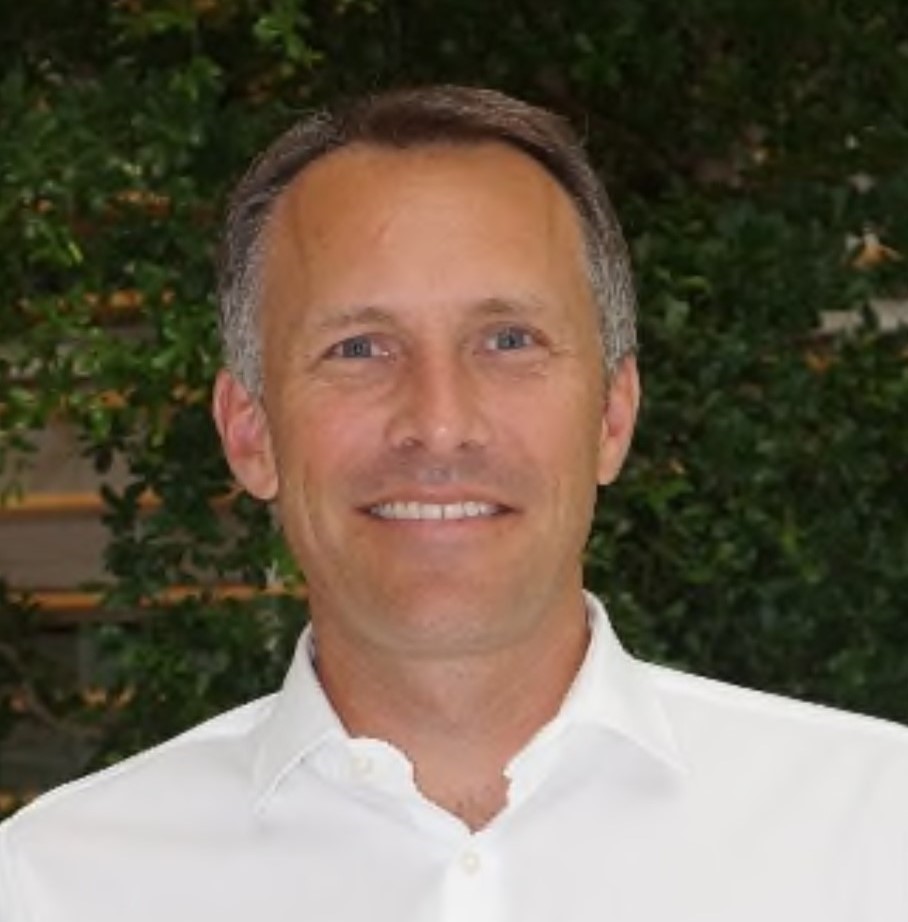 Gunnar Stork
Senior Director Industries & Services, Private Equity & Venture Capital,
DEG
Gunnar Stork has been working at DEG - Deutsche Investitions- und Entwicklungsgesellschaft mbH since 2001. As of today, his position as Senior Director includes responsibility for DEG´s global business in the sectors "Industries and Services" including DEG´s global Private Equity activities. This contains a portfolio of >4bnUSD and new business of >500mUSD p.a. in debt, mezzanine and equity transactions. He is heading an international team located at DEG's headquarter in Cologne and 12 DEG-offices across Africa, Asia, Europe and Latin America. Other responsibilities before 2017 included the leading of DEGs Private Equity Team in Africa and Latin America as well as heading DEG´s local office in Mexico from 2008 – 2012, amongst others.
Before joining DEG he worked in the tax structuring business for M&A transactions in an international Law Firm. Mr. Stork has a Business Degree from the University of Cologne, Germany and a Masters in International Management from CEMS - the Community of European Management Schools and International Companies - at the Université Catholique de Louvain, Belgium.
DEG, member of KfW banking group, finances investments of private companies in developing and transition countries. As one of Europe's largest bilateral development finance institutions, it promotes private businesses to contribute to sustainable economic growth and improved living conditions.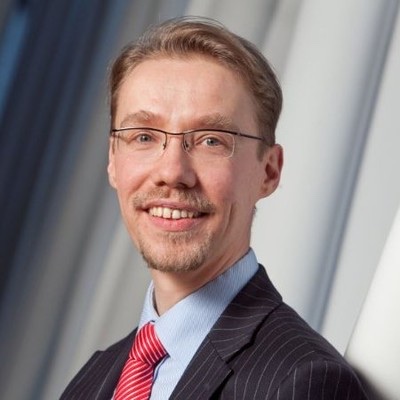 Gunter Fischer
Senior Investment Manager,
European Investment Bank
Gunter Fischer is Senior Investment Officer with the European Investment Bank focusing on Climate Action investments, EMCAF (the Emerging Market Climate Action Fund) and GEEREF (the Global Renewable Energy and Energy Efficiency Fund). In this context he is responsible for the sourcing, origination, assessment, negotiation and monitoring of climate mitigation and adaptation investments in emerging markets and developing countries.
He has more than 20 years of fund experience in climate, infra, VC and PE funds incl. from managing the European Investment Fund's first external mandate Fund of Funds. In this context, he gained in-depth knowledge of the structuring, fundraising and investment of fund vehicles.
Before EIF, Dr. Fischer was with the corporate finance practice of Arthur D. Little in Berlin. There he provided corporate finance advisory to several industries. Dr. Fischer holds degrees in business administration and law from Reims Management School and the University of St. Gallen and a PhD in finance from the European University in Frankfurt, Germany.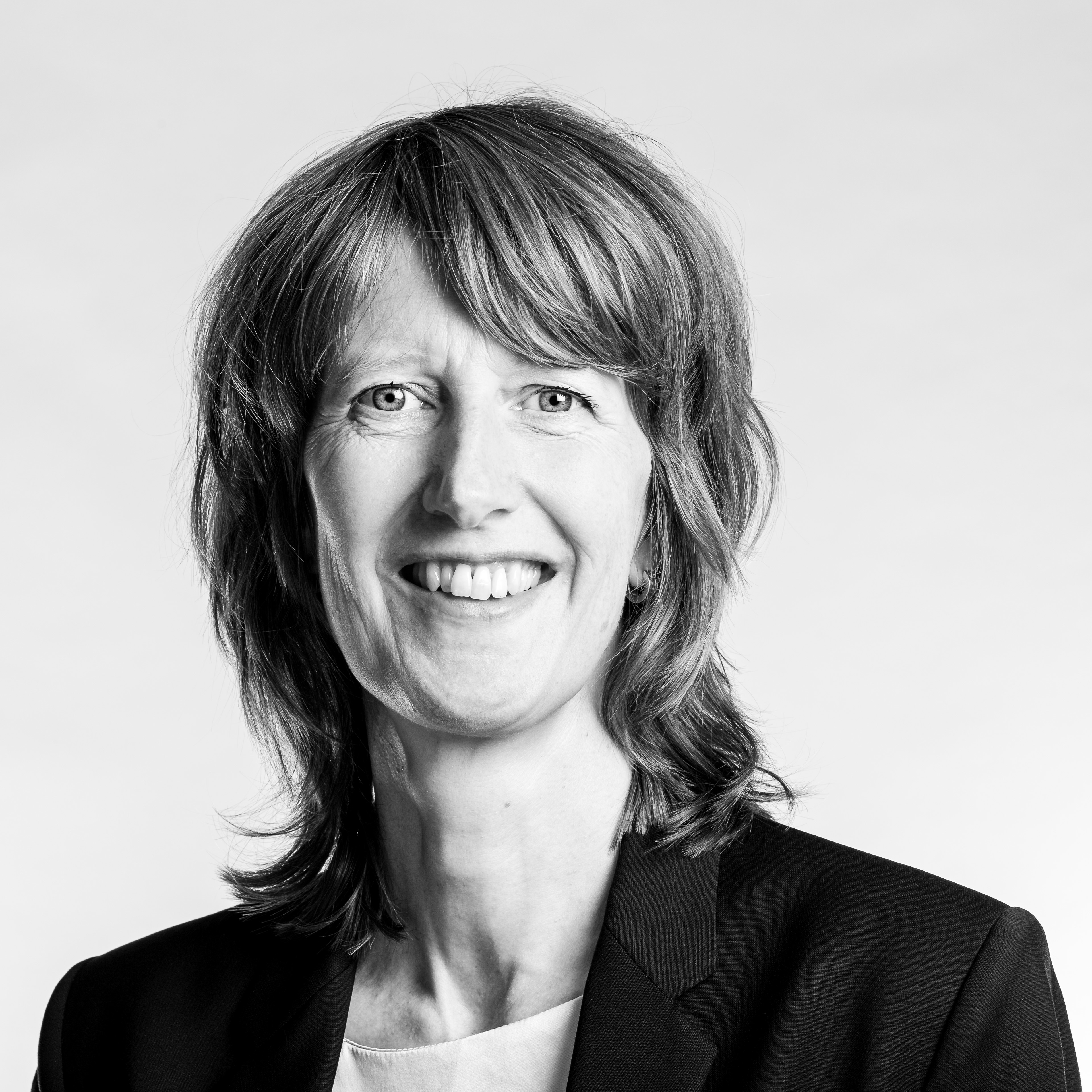 Hadewych Kuiper
Managing Director, Member of the Management Board,
Triodos Investment Management
Hadewych Kuiper is Managing Director of Triodos Investment Management B.V. since February 2022. Within the Management Board, she is responsible for Triodos Investment Management's investment activities. In 2013 she joined Triodos Investment Management as Commercial Director. Before that, she worked at Triodos Bank, since 2008, leading the bank's International Marketing & Corporate Communications department. Before joining Triodos Bank, she worked as a market strategy consultant in the financial services industry, telecom, and media for more than ten years.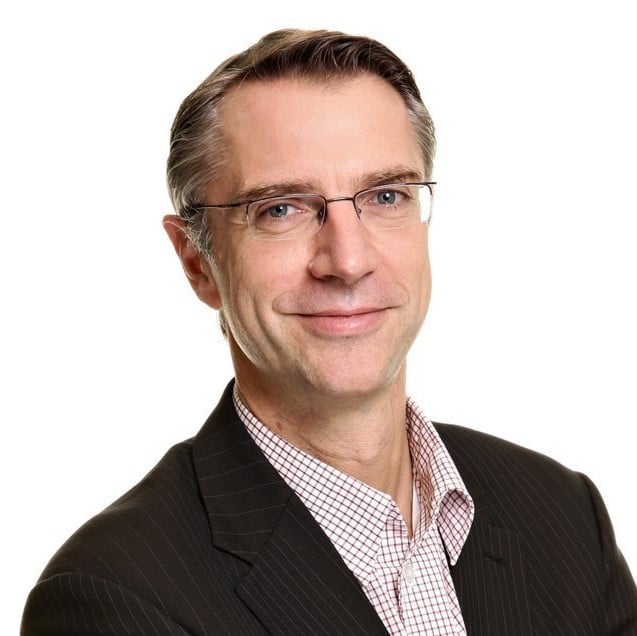 Hartwig Liersch is Chief Investment Officer at Pensioenfonds Metaal & Techniek (PMT) since 2017. PMT is the Dutch pension fund for metal and technical workers, with €98 bn in assets under management. As one of the first signatories of the Dutch National Climate Agreement for the financial sector ('Klimaatakkoord') PMT has set carbon reduction targets per sector for 2030 and significantly expanded its climate engagement program . Additionally, PMT regards the energy transition as one of the key themes of impact investing. Hartwig started in 2010 at PMT as Risk Manager. Before joining PMT, he worked at ING for 12 years and holds a master's degree in economics from the University of Münster, Germany. After his study he moved to The Netherlands.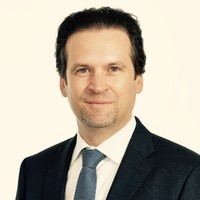 Holger Frey
Lead Portfolio Manager,
Credit Suisse Asset Management
Connect
Zurich, Switzerland
Speaker
Holger Frey, CAIA, Director, is the lead portfolio manager of the Credit Suisse (Lux) Environmental Impact Equity Fund. He joined the Thematic Equities team in 2021. Holger started his career in 2004 as a financial consultant and moved to Deutsche Asset and Wealth Management in 2006. From 2008 he focused on Nutrition, Water, and Environmental Technology, becoming the lead portfolio manager for the DWS Water strategy, and in 2016 moved to RobecoSAM in Zurich as a lead portfolio manager for the Circular Economy strategy. Holger has a Dipl.-Inf. (FH) degree in Computer Science and Media from Fulda University of Applied Sciences and a Bachelor of Arts in Musicology from Goethe University Frankfurt. He has been a CAIA charter holder since 2008.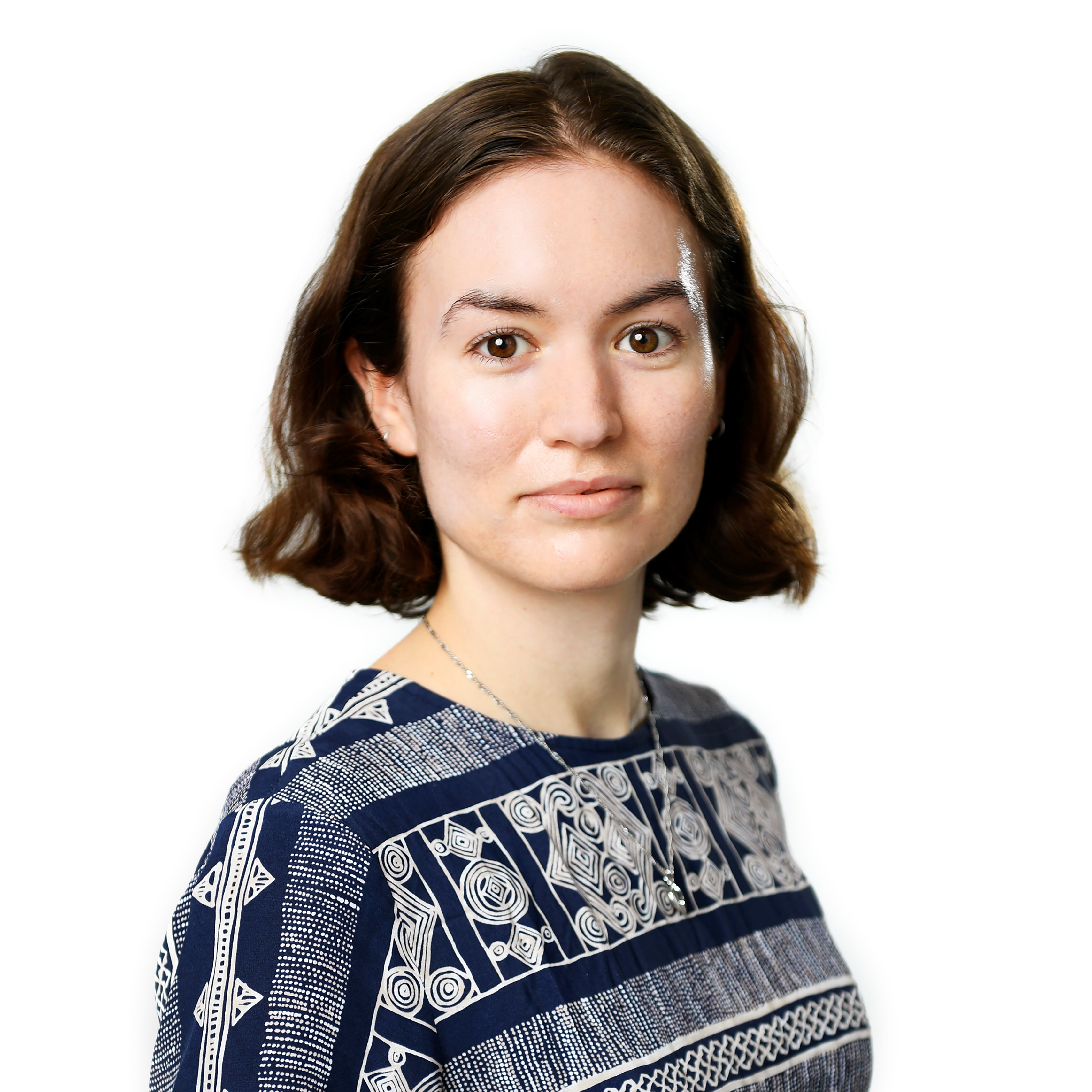 Isobel Edwards
Green Bond Analyst,
NN Investment Partners
Isobel Edwards is a Green Bond Analyst on NN Investment Partners' green bond strategy in The Hague. She is responsible for assessing the green credentials of green bonds and green bond issuers as well as aligning the NN IP green bond assessment methodology with the EU Taxonomy and latest scientific guidance. She is an Environmental Scientist by training and has previously worked as a Research Analyst for the Climate Bonds Initiative, developing environmental standards for the green bond industry.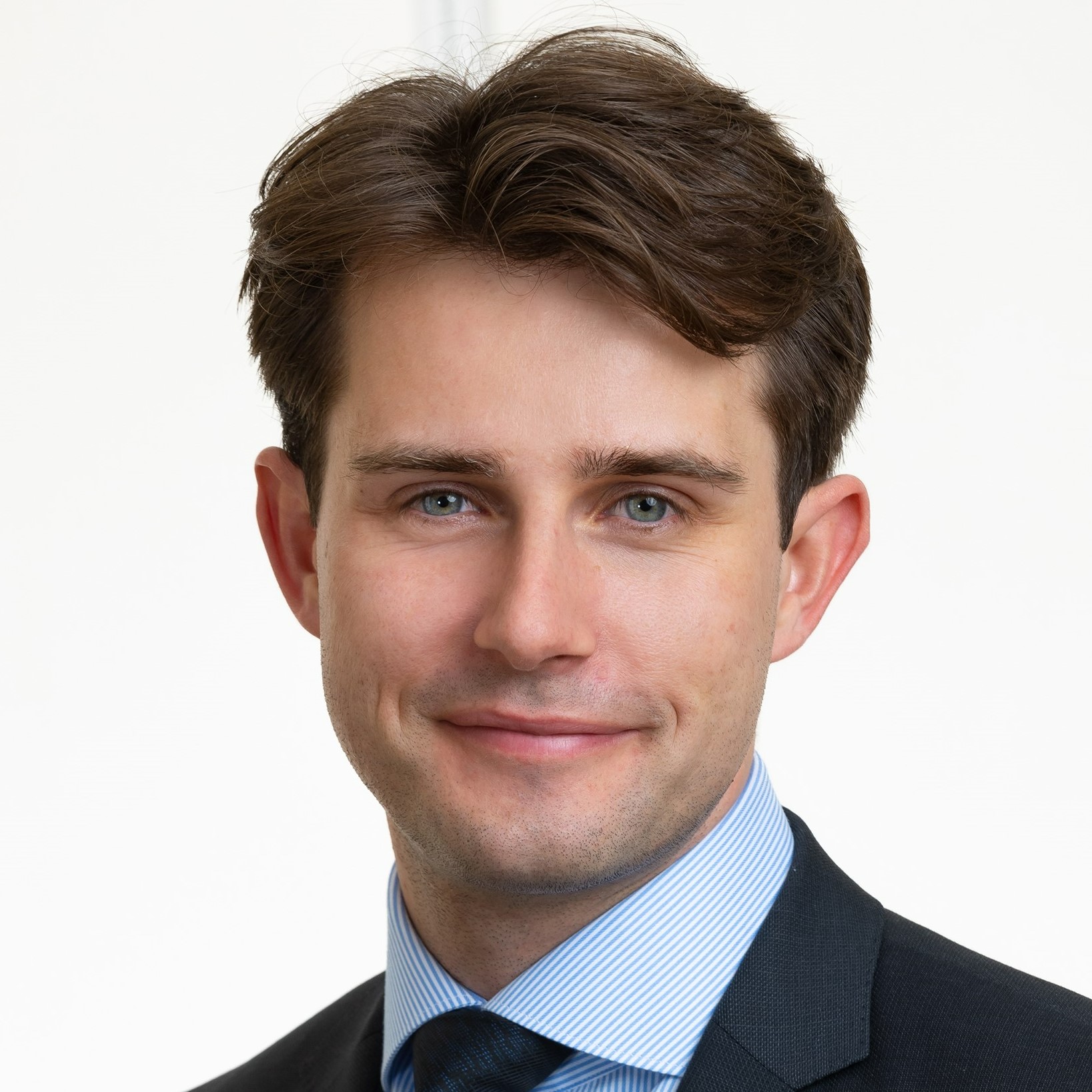 Jake van Koevering
Lead Investment Principal, Private Equity Climate Investing,
Morgan Stanley Investment Management
Jake Van Koevering is a Vice President for the Morgan Stanley Alternative Investment Partners Private Markets team, focusing on primaries and co-investments. He joined Morgan Stanley AIP in 2016. Prior to joining the firm, Jake was a summer analyst at Audax Group. Jake received a B.S. in economics with concentration in finance from the Wharton School at the University of Pennsylvania.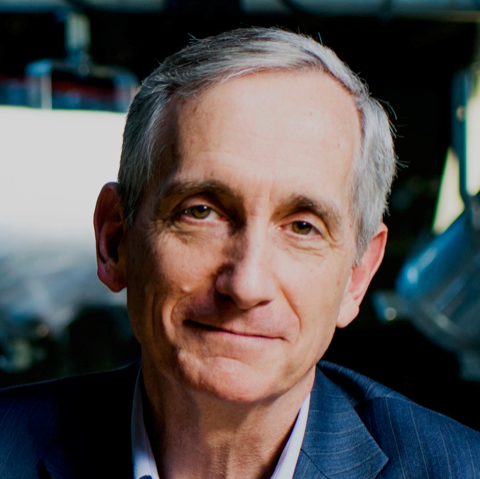 James Broderick
Director,
Impact Investing Institute
Moderator
Jamie Broderick is a director of the Impact Investing Institute, an independent, non-profit UK organisation that aims to accelerate the growth and improve the effectiveness of the impact investing market. The Institute is supported by the UK's Government Inclusive Economy Unit, the City of London Corporation, and a number of financial services organisations in the UK. Jamie was head of UBS Wealth Management in the UK from 2013-2017. Jamie joined UBS after nineteen years at J.P. Morgan Asset Management, latterly as Chief Executive of its European operations. He joined J.P. Morgan in New York in 1993 and moved to London in 1996. He started his financial services career at Wellington Management Company, an independent asset management partnership in Boston. He studied Arabic Linguistics and Near Eastern Languages and Civilizations at Harvard College and continued those studies in a Ph.D. program at the University of Chicago.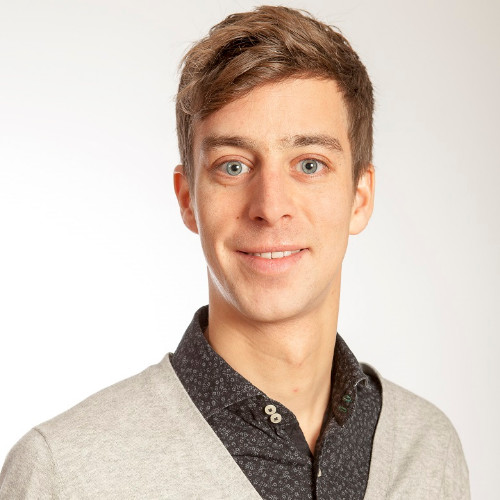 Jan Vandermosten
Senior Policy Analyst,
UN PRI
Jan Vandermosten is a Senior EU Policy Officer at the UN-supported Principles for Responsible Investment (PRI), where he is most notably leading the work on the EU Sustainable Taxonomy. Before joining the PRI in September 2021, he spent over 10 years at WWF in various capacities, including most recently the organisation's global efforts in aligning investment portfolios with planetary boundaries. Jan holds Master's degrees in European politics and modern history from the Catholic University of Leuven.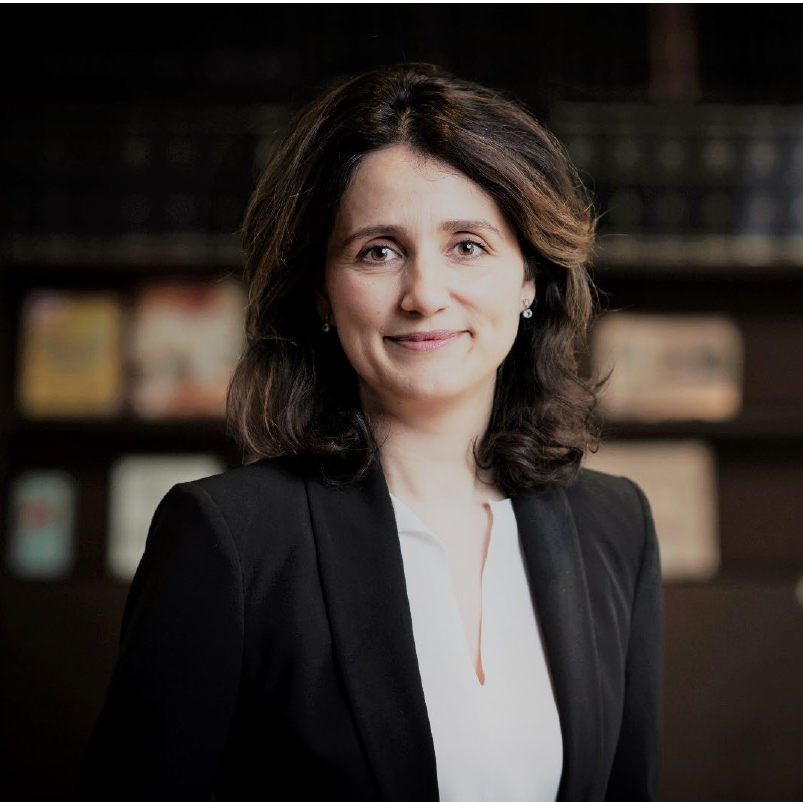 Jelena Stamenkova van Rumpt
Director Responsible Investment,
Anthos Fund & Asset Management
Jelena Stamenkova van Rumpt is Director of Responsible Investment at Anthos Fund & Asset Management in Amsterdam. In addition, Jelena is member of the Advisory board of Net Impact in Amsterdam.
At Anthos, Jelena leads the RI strategy and is responsible for further development of the fully integrated approach to RI and Impact. She is also a sparring partner for clients that aim to develop and implement their own RI approach. Before Anthos, Jelena worked at the second-largest Dutch pension fund and was responsible for the Human Rights and labor issues engagement program, and led the transition of responsible investment ownership from the RI team to the front office.
Jelena finished a Master in International Business Law and Globalization summa cum laude at Utrecht University and originates from North Macedonia, where she holds a law degree. She speaks English, Macedonian and Serbian and has a working understanding of Dutch.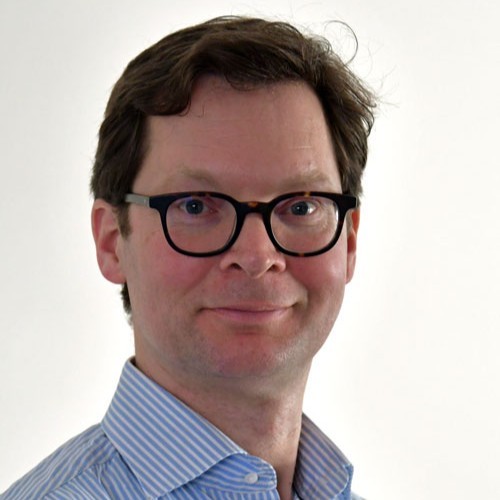 Johan van der Lugt
Lead Sustainability Expert,
Van Lanschot Kempen
Johan is a Sustainable Finance Specialist with a strong sustainability investing background and deep asset management and banking experience. He joined Van Lanschot Kempen in April 2020 as a Lead Sustainability Expert and is a member of Van Lanschot Kempen's Sustainability Centre. Within the team, Johan's focus is on EU sustainability regulation, ESG integration and data, and sustainability strategy and sustainability reporting. Having worked for over 20 years in investing, Johan has built up strong experience in fundamental research and ESG analysis. Before joining Van Lanschot Kempen, he worked for several financial institutions including NN Investment Partners, Robeco, Daiwa Capital Markets, ING, and ABN AMRO in ESG integration and equity analysis roles. Johan is the chair of the Eumedion Research Committee, a member of the DUFAS SFDR Expert Group, a member of the Wealth Managers Group of the PRI, and a participant in FCLT workstreams. Johan received a Master in Economics from the University of Amsterdam (1997), he holds the Sustainable Investment Professional Certification (SIPC) designation from the John Molson School of Business at Concordia University in Canada (2017) and completed the ESG Assurance executive course at the University of Groningen Business School (2019) and the High Impact Leadership Course at the Cambridge Institute for Sustainability Leadership (CISL) (2021).
Johannes Paul Weber is mainly responsible for activities in the field of impact investing – an issue he had advanced already at the Eberhard von Kuenheim Foundation and the Bertelsmann Foundation. Among other things, Johannes has contributed to a handbook on impact investing specifically aimed at German foundations and helped implement a pilot fund for Mission Related Investments.Before joining the foundation sector, he gained experiences in a variety of other fields. After studying political science and history in Innsbruck, Johannes first moved to Frankfurt/Main where he was a researcher at an interdisciplinary research cluster working on the relationship between foreign policy and international relations as well as changes in foreign-policy practices throughout history. His time in "Mainhattan" opened up new perspectives on the world and made theoretical school of thoughts much more tangible. Moreover, he gained insight into the workings of the academic system and first came into contact with foundations.Johannes has also experience in public administration. During a one-year public administration internship at the Austrian foreign ministry, he dealt with security and defense policy issues and got an inside look at the diplomatic apparatus. Although he continues to be fascinated by diplomacy, he chose the more dynamic foundation sector, where he also discovered his passion for impact investing.A native of Austria, Johannes is, of course, an enthusiastic skier and mountain climber.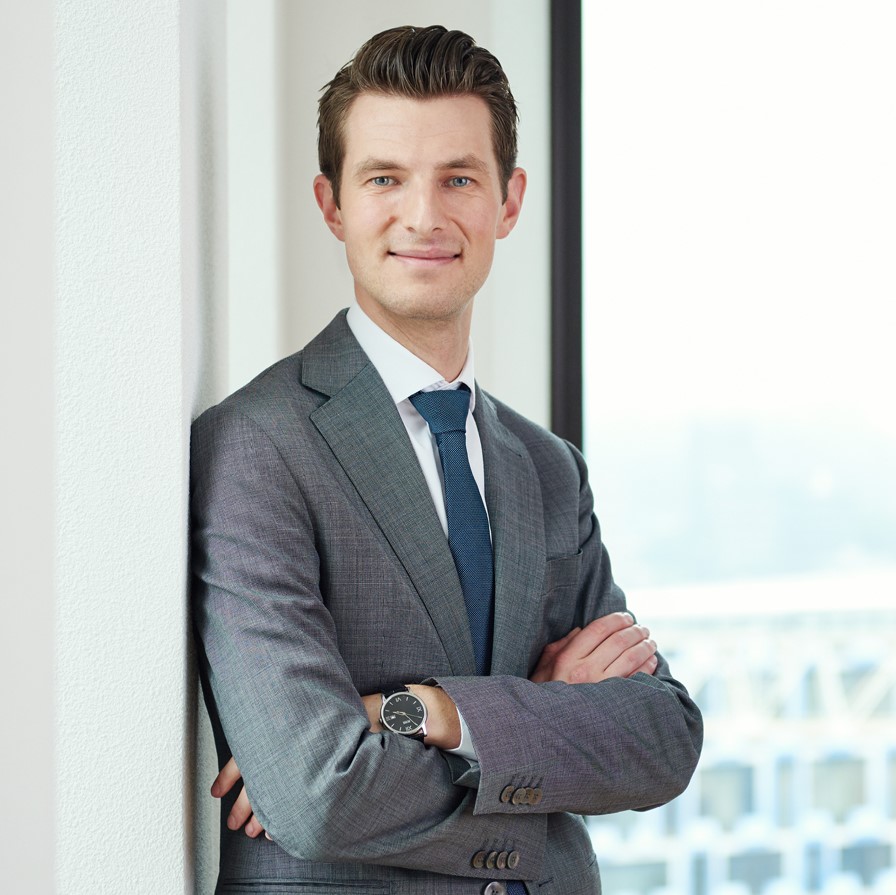 Joost Slabbekoorn
Senior Responsible Investment & Governance Specialist,
APG Asset Management
Joost Slabbekoorn is a topic lead climate change within the Global Responsible Investment & Governance team of APG Asset Management. In this capacity, he is responsible for overseeing the efforts of APG to advance climate risk and aligning the portfolio with the Paris Agreement. Joost is a CFA charter holder.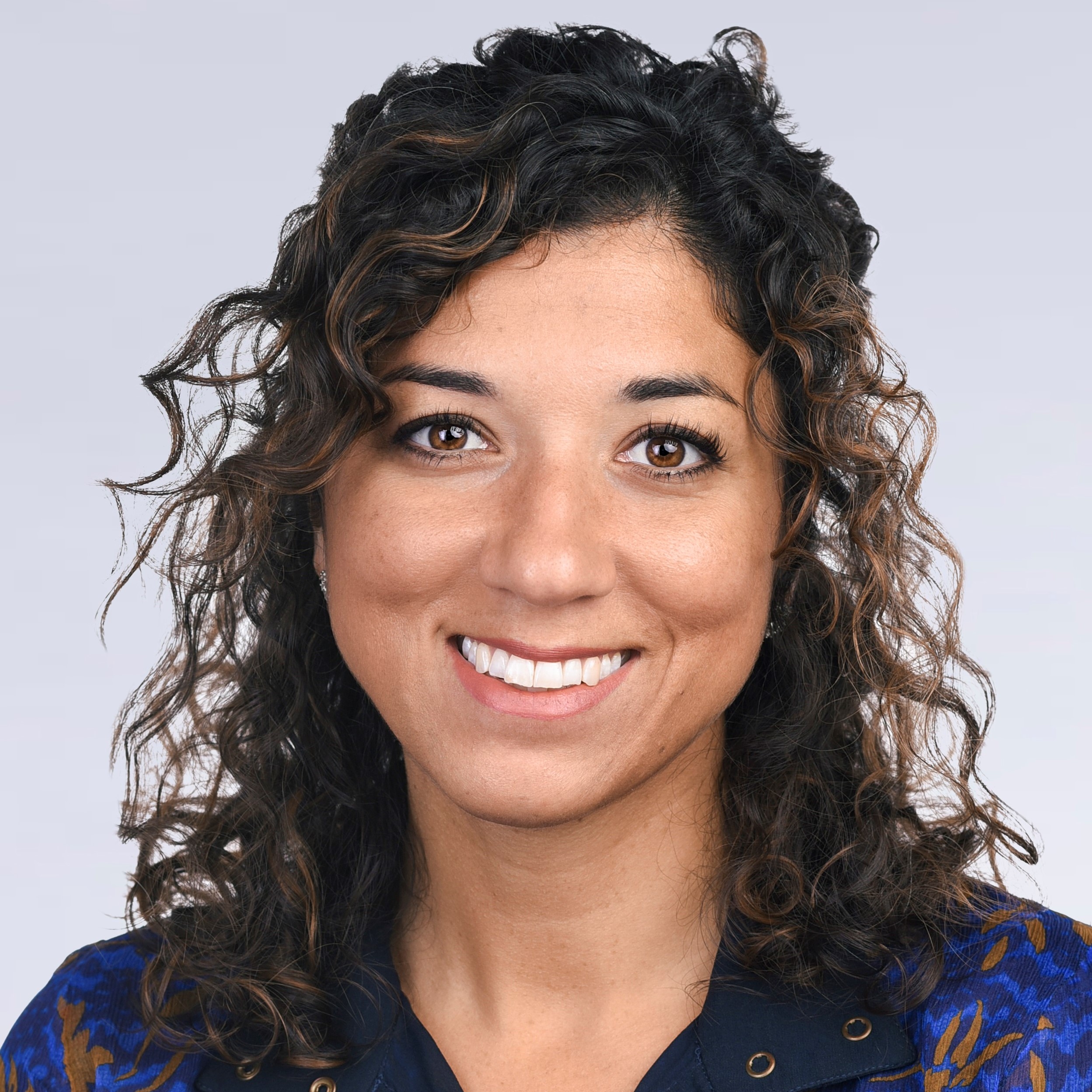 Juliette Vartikar
Sustainable and Impact Investing Specialist,
UBS Group
Juliette joined UBS Asset Management's SI team in 2021 covering clients in UK, Benelux, and Nordic regions. As a SI Specialist within UBS-AM she is responsible for representing the sustainable investing capabilities to institutional clients and prospects across all asset classes as well as developing new SI solutions. Prior to joining UBS Asset Management, Juliette led UBS's Global Health & Wellbeing team in HR, where she also designed a program around female financial inclusion. Before this Juliette worked in the UBS Wealth Management Division as an Impact Investment Specialist in the UBS Chief Investment Office. Joining in 2015, Juliette assessed global impact investment themes and corresponding opportunities. Additionally, Juliette wrote UBS publications including the 2016 Impact Investing White Paper and educated both internally and externally on Impact Investment approaches and opportunities. Juliette began her career at Cambridge Associates in Boston where she focused on alternative assets and socially responsible investments and worked to launch the firm's Mission Related Investment team in 2008. Next, she joined a boutique private equity fund in Zurich focused on sustainable water infrastructure, where she oversaw the positioning of the portfolio's impact investments and built partnerships with Development Finance Institutions and NGOs. Juliette has a B.A. from Yale University and an MBA from the University of Oxford.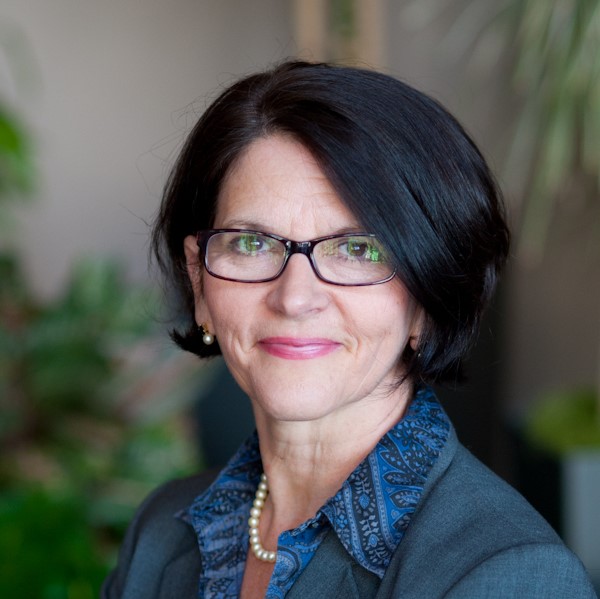 Katie Schmitz-Eulitt
Director of Investor Relationships and Senior Market Co-Leader for APAC,
Value Reporting Foundation
Moderator
Katie Schmitz Eulitt has worked with the Value Reporting Foundation [formerly Sustainability Accounting Standards Board (SASB)] since its inception. She now leads the SASB Standards Investor Advisory Group, comprising 61 leading international asset owners and managers – with >$52 Trillion in assets – supporting the VRF as a market standard for the communication of corporate performance on financially-material ESG issues to investors. She also developed and curates ESG Integration Insights, the VRF's ongoing series of investor-written case studies examining the use of SASB Standards across asset classes, markets, and investment strategies.Katie worked with investment bank Salomon Brothers for over a decade in the US, Japan, and Hong Kong. Her experience in project development and finance spans the energy sector (both fossil fuels and renewables), the protection of forested lands, and water disinfection in developing markets.She holds a BA in Japanese from the University of California, Berkeley, an MBA from l'Institut Européen d'Administration des Affaires (INSEAD) in Fontainebleau, France, an executive certificate in sustainability from the Presidio Graduate School of San Francisco, and a Global Competent Boards Designation.
Prof. Dr. Karen Maas is endowed professor of Accounting and Sustainability at the Open University, Heerlen. She is also academic director of Impact Centre Erasmus (ICE) at Erasmus University Rotterdam in the Netherlands. Karen conducts research in the field of impact strategies, - measurement and management, sustainability, and impact investing. Karen worked with many for-profit, non-profit and financial organizations to measure and manage their impact. Karen is member of the supervisory board of Fair Capital Partner, board member of the Dutch Association of Investors for Sustainable Development. Next to that she is a member of the Sustainable Finance Lab and the Sustainable Pension Investment Lab. Her work has been published in books, academic journals, newspapers and online sources.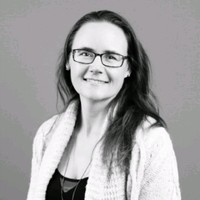 Karin Bouwmeester
Sustainability Manager,
ABN AMRO
She joined ABN AMRO Private Bank as a Sustainability Manager in January 2019. She is responsible for integrating ESG and sustainable impact in the internal processes and the offering of products and services to clients. It starts with defining what is ESG and sustainable impact investing, which is based on regulation, market developments, expert views, industry bodies and client preferences. She focuses on active ownership, partnerships, sustainable finance regulation, product development, and internal and external reporting.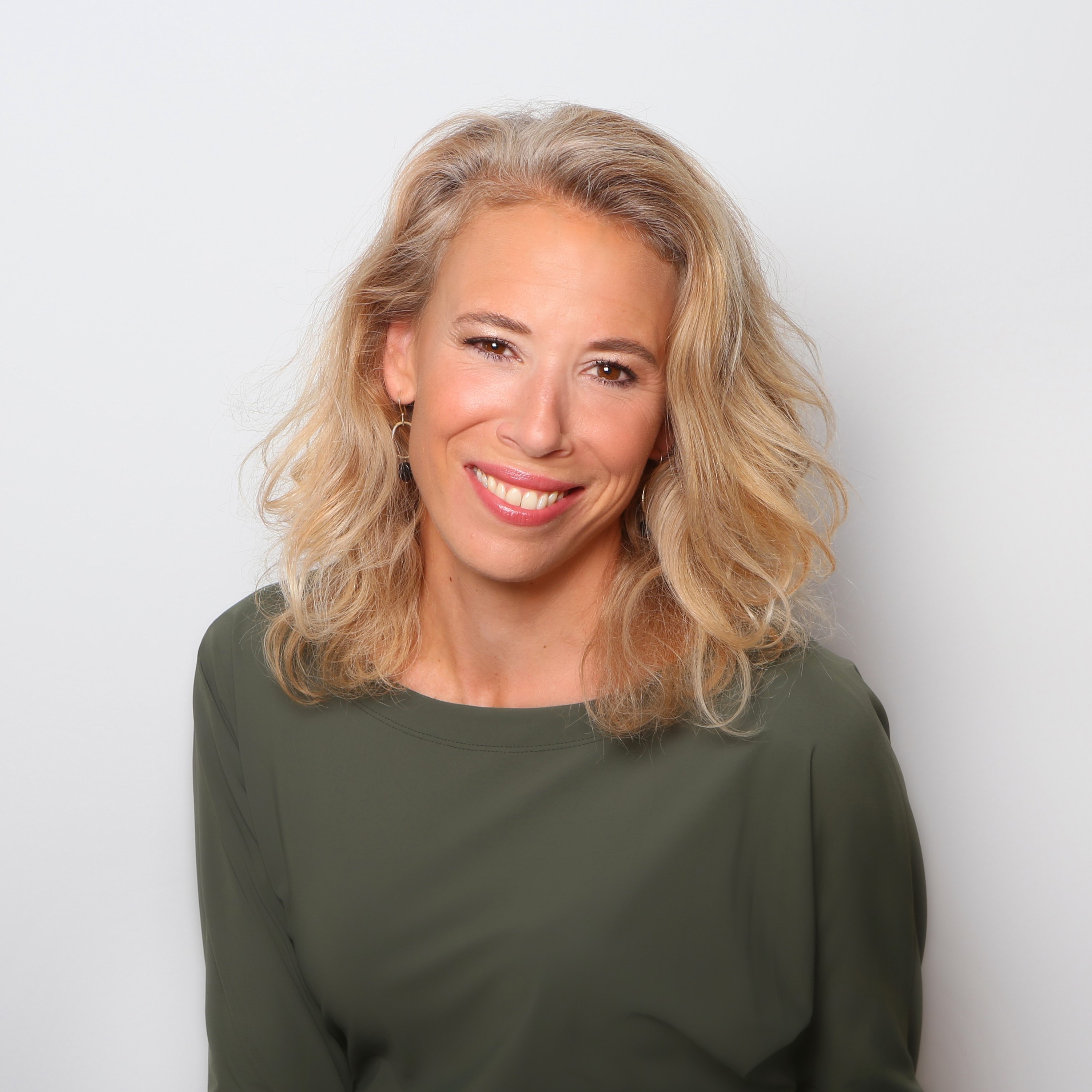 Karlijn Van Lierop
Director Responsible Investments, BMO Global Asset Management
Karlijn Van Lierop joined the business in January as the Dutch Responsible Investment Product Specialist, to drive BMO GAM's Responsible Engagement Overlay (reo®) business in Holland. In her new position, Karlijn will work closely with the Dutch client management team to build and extend reo® clients, while working closely with the team in London to develop innovative new solutions for clients in The Netherlands. Before joining BMO GAM Karlijn spent nearly a decade at MN Asset Management (3rd largest institutional asset manager in The Netherlands) where she was a Director of Responsible Investment, heading the ESG team and responsible for building and developing a range of ESG and climate strategies, including MN's Climate Engagement Program, Biodiversity Program, and Impact Investing programme focusing on energy transition. Karlijn was an IIGCC IIGCC board member and one of the founders and management committee members of Platform Living Wage Financials.
Karlijn started her career as a Consultant at the CSR consultancy firm Good Company. Then joined the Center for Sustainability at Nyenrode University where she worked as a lecturer and researcher. Before moving to the financial industry, Karlijn was the Sustainability manager at Trade organisation MVO where she founded and chaired the Dutch Taskforce on Sustainable Palm Oil.
Karlijn holds a MSc in Public Administration from Erasmus University Rotterdam.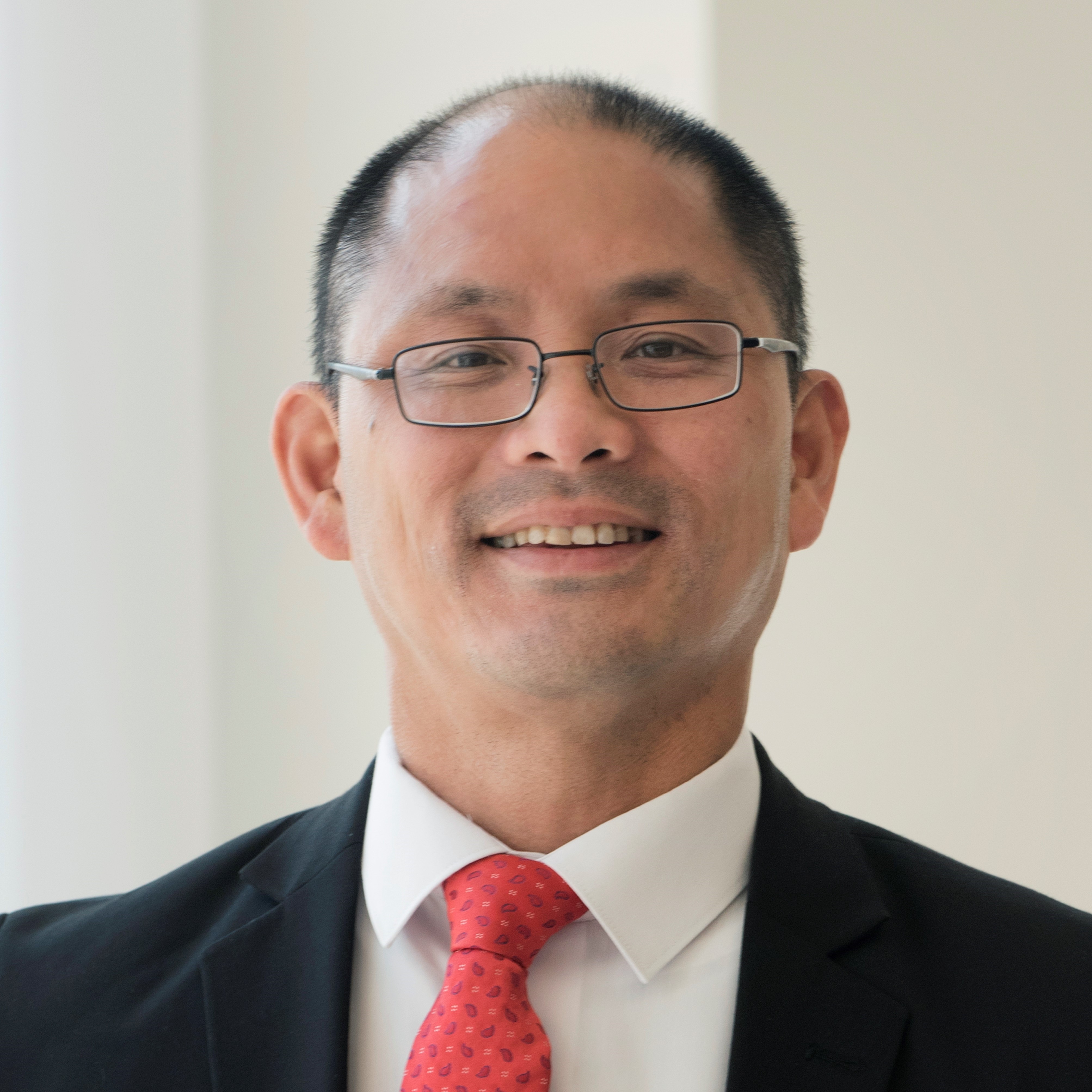 Kiemthin Tjong Tjin Joe
Senior Investment Manager,
Stichting Nedlloyd Pensioenfonds
Kiemthin Tjong Tjin Joe is a Senior Investment Manager Fixed Income & Real Estate at Stichting Nedlloyd Pensioenfonds. Since 2016 he manages the Fixed Income and Real Estate portfolios. Before that he worked for eighteen years as a Portfolio Manager Fixed Income at PGB Pensioendiensten (Pension fund PGB) and A&O Services (Dutch Painters Pension Fund). Hij holds a MSc. In Econometrics and a MSc. In Business Economics from the Erasmus University Rotterdam. He is a RBA/CEFA-charterholder (Certified European Financial Analyst) and finished the CAIA (Chartered Alternative Investment Analyst) education programme.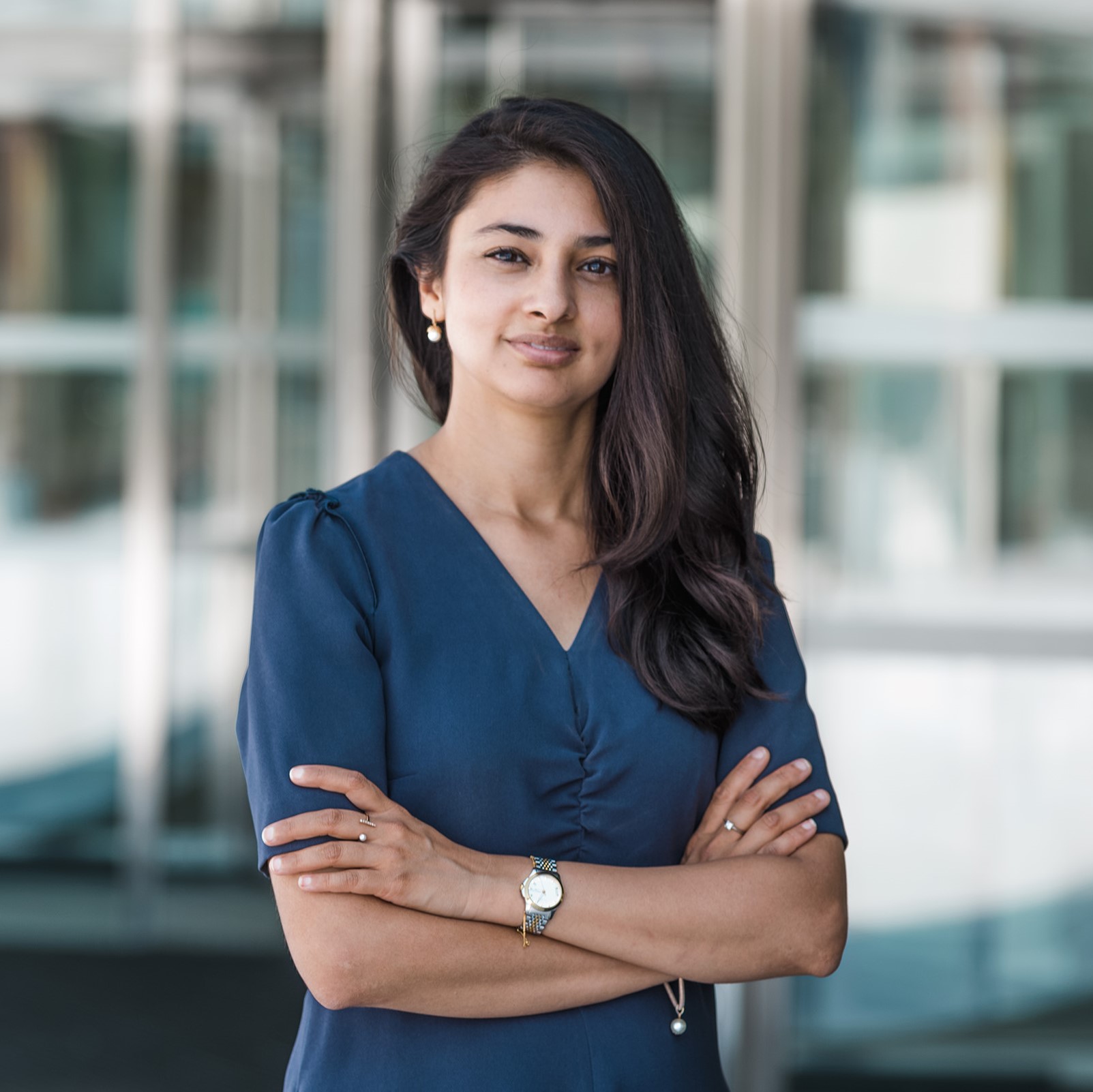 Kiran Aziz
Head of Responsible Investments,
KLP Asset Management, Lawyer, Board Member Norwegian Refugee Council and International Commission of Jurists Norway
Kiran Aziz is Head of Responsible Investments at Norway's largest pension fund. KLP has embedded ESG in the investment strategy for more than 20 years and is seen as a leading actor on responsible investments. In her role, she monitors and assesses how the investee companies maintain responsible business practices along with a dialogue with the boards and management on ESG matters in the companies on a global level.
Before joining KLP Asset Management, Ms. Aziz was a lawyer, lecturer, and researcher. She also has extensive board experience. She is currently on board for the Norwegian Refugee Council which is one of the world`s largest humanitarian organizations for displaced people. Ms. Aziz holds a law degree from the University of Oslo and Cornell Law School.
Kostis Tselenis
Managing Partner
Swiss Impact Office
Moderator
Kostis is considered today as one of the pioneer investment experts that helped shape impact investing in Europe. He has a long track record in Investment Banking, Private Equity, Project Finance and Fund Management having managed diversified impact investing portfolios of private and institutional investors of 100s of millions. He has been invited as a speaker in international events and conferences, and published articles in electronic and print media. He is a lecturer for the Finance MBA program of the EPFL's Swiss Finance Institute, and has held also other guest lectures for the Impact MBA Program of the University of St. Gallen, the Sustainable Finance MBA Program of the University of Geneva and the Business Week of the American College of Greece. He has held various board positions in high growth companies, and is a supporter and member of several international sustainability focused organizations. He got his Masters degree with magna cum laude in Economics & Finance at the University of Zurich, is Swiss and Greek, and lives in Zurich.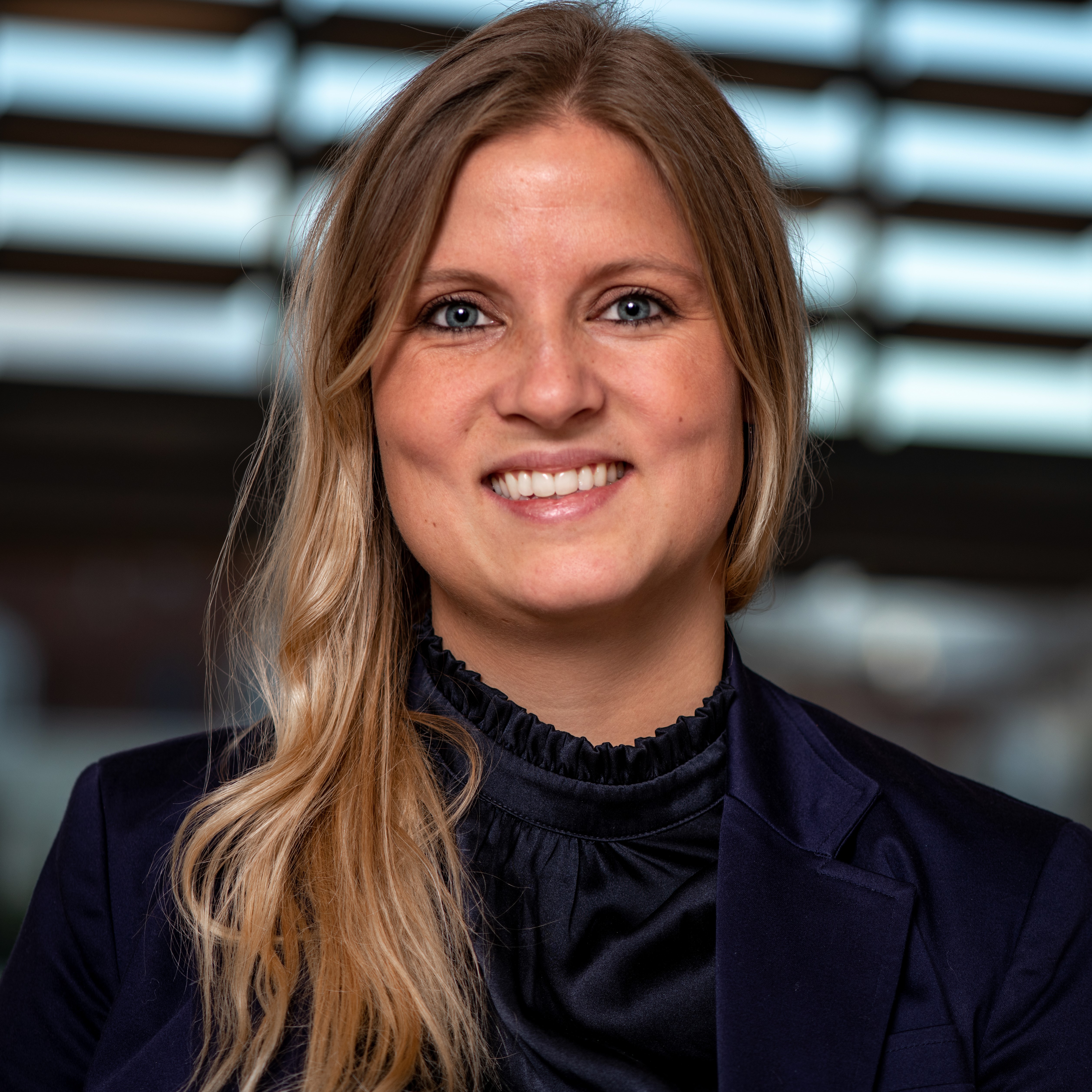 Louise Aagaard Jensen
Senior ESG Manager,
PKA
Louise is working with ESG integration and analysis across PKA's investments. PKA is one of Denmark's largest pension funds and has USD 55 bn under management has more than 10% of its investments in environmental impact investments and has a mission of reaching USD 8 bn by the end of 2025. PKA has a new mission of investing USD 1,6 bn in social impact investments by 2025 and is committed to be CO2-neutral by 2050.
Louise has previously worked with market development in South America and Africa at the Danish Embassy in Brazil and a global waste management company. Louise holds a Master of Science in International Business and Politics from Copenhagen Business School.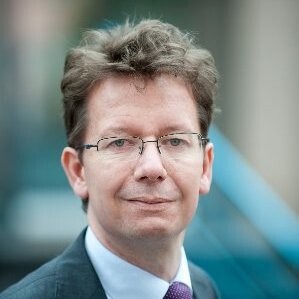 Marcel Andringa
Executive Director for Investment Management,
PMEpensioenfonds
Connect
Randstad, The Netherlands
Speaker
Marcel Andringa is Executive Director - Asset Management at the PME pension fund. Together with two other Executive Directors he is responsible for the daily management of the fund. Andringa started to work for PME from mid-2014. Previously, he worked as a controller at Fortis Investments and held various positions at SPF Beheer. Most recently as director of asset management. Andringa studied business economics at the University of Groningen.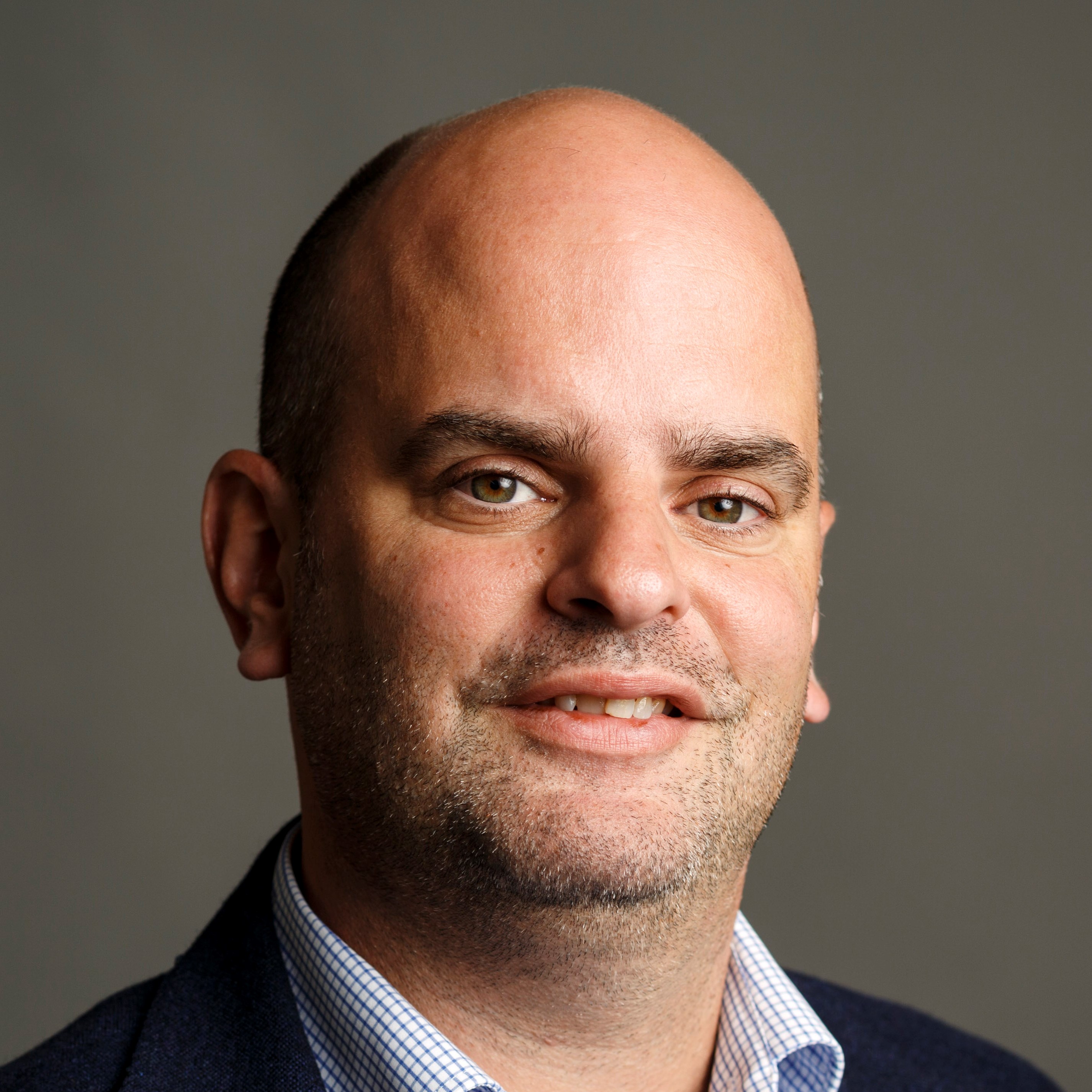 Martijn Blom
Lead Benelux,
EVPA
Moderator
Connect
Breda, The Netherlands
Moderator
Lead Impact Funds Initiative and representative for Benelux at EVPA and advisor toseveral starting impact funds.Martijn has been active as an impact investor since 2007 from his companiesDroomzaken and business angel network De Investeerdersclub. In 2016 he co-foundedHivos Impact Investments, and the two funds under management, where he wasresponsible for investor relations.Over the years Martijn has hold several positions in boards and investment committeesfor a diversity of funds, like currently for the Brabant Startup Funds and earlier in theSeed Capital and Business Development Committee of the DGGF (fund of funds).In 2003 Martijn started his carreer as an entrepreneur, when he successfully scaled andexited a staffing agency: JongeHonden.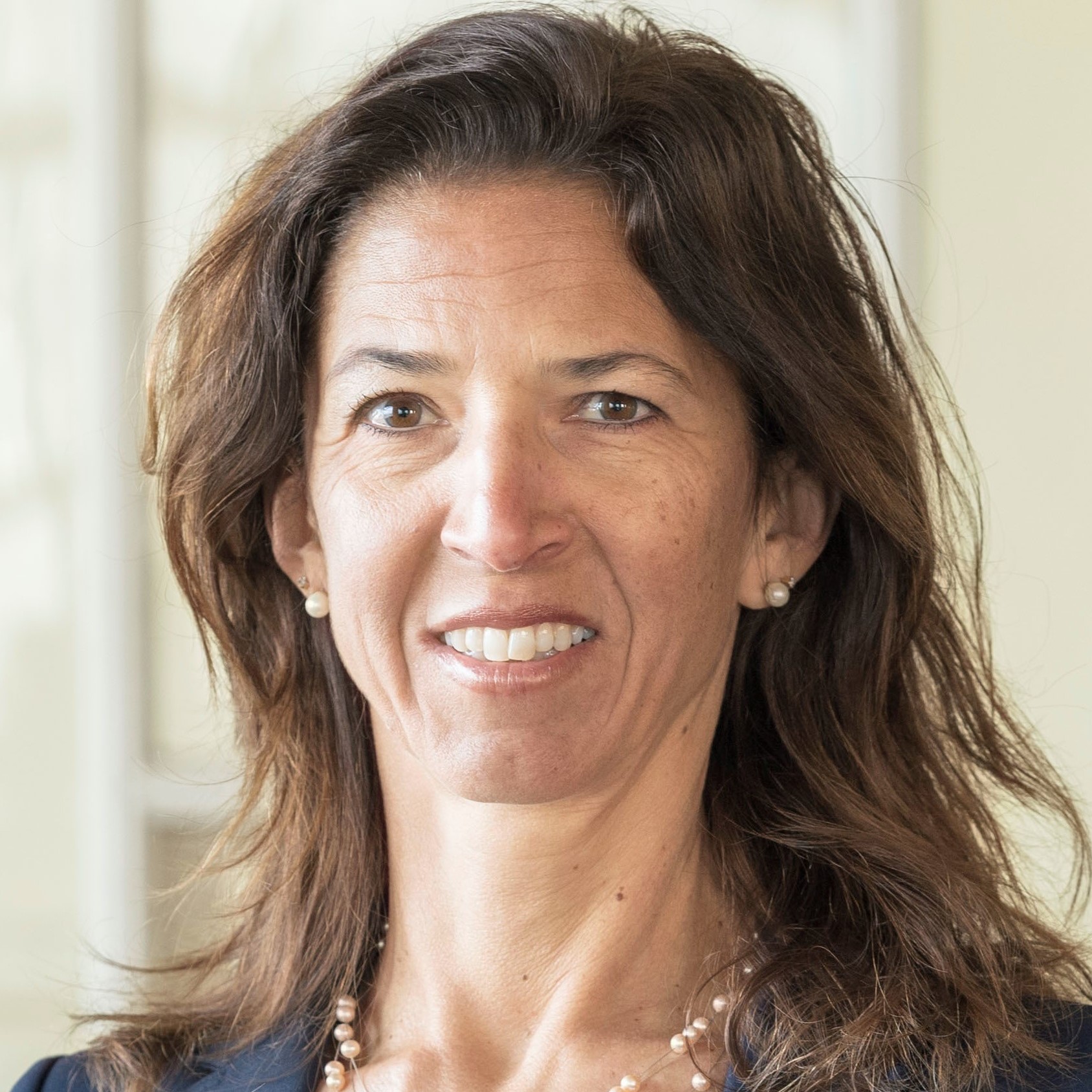 Mirjam Garzon
Founder & Managing Partner,
MG Impact AG
Moderator
Connect
Zurich, Switzerland
Speaker
Mirjam founded MG impact AG in 2020 and provides impact advisory services to asset managers, intermediaries and investors. She specializes in developing and implementing tailor-made impact strategies. She's also a Senior Advisor of the Global Impact Investing Network (GIIN) and a Member of the Advisory Board at Phenix Capital Group. Before, she was Head of Business Development and Product Management at responsAbility Investments for almost 12 years. As part of the management team, she contributed substantially to the successful evolution of the company from a start-up to one of the globally leading asset managers in impact investing. Prior, she held various positions in asset management, risk management and the derivatives market. Mirjam holds a master's degree in international relations from the Graduate Institute of International and Development Studies in Geneva.
Mohsin Ahmad is a fund manager for the Regnan Global Equity Impact Solutions strategy. He was previously a senior analyst on the Hermes Impact Opportunities Fund, having joined Hermes Investment Management in 2017.
Prior to joining Hermes, he was an investment manager in Global Equities at Pictet Asset Management. Mohsin is experienced in thematic equities having spent time working with the thematic equity funds in Geneva, including Water, Clean Energy and Agriculture. During his time at Pictet, Mohsin was also a generalist on the World Equities Fund and covered energy, materials and specialty chemicals sectors for the Global Major Players Fund. Mohsin started his career at Savills Commercial in London within Investment and European Valuations.
Mohsin graduated from Cambridge University with a Bachelor of Arts in Land Economy (Law, Economics & Environment). Mohsin is a CFA charterholder, holds the CFA Certificate in Climate & Investing and is a member of the GIIN Listed Equities Working Group.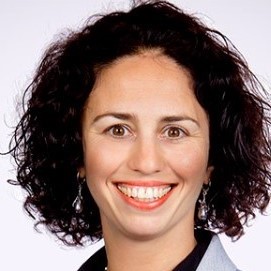 Narina Mnatsakanian
Executive Director Impact & Sustainable Investment,
Kempen Capital Management
Narina is Director of Impact and Responsible Investment at Kempen Capital Management. She is heading Kempen's RI team and working closely with portfolio managers on ESG integration across asset classes, active ownership, and positive impact. Narina is also portfolio manager for the Global Impact Pool. Previously Narina was Director Investor relations, Impact, and ESG at Sarona Asset Management, a boutique private equity firm investing in emerging and frontier markets. In the past, Narina worked at MN, a large Dutch pension fund asset manager, where she led the ESG integration project across listed and non-listed asset classes and engaged with oil & gas and mining companies on climate change, human rights, and governance topics. Before MN, Narina was Head of Networks and Global Investor Outreach at Principles for Responsible Investment (PRI) and UNEP Finance Initiative. She began her career at KPMG in Strategy Consulting and Ernst & Young in Advisory. Narina holds a BA (Hons) and MA (Cantab) degree in Land Economy from Cambridge University and an MSc degree in Financial Economics from Erasmus University Rotterdam and is a CAIA charter holder.
Niki Natarajan
Communication Advisor,
Phenix Capital Group
Moderator
After more than 20 years as financial journalist, focusing on asset management, Niki founded In Ink (London), a company specialising in creative content and communication. An experienced moderator on investor panels, Niki has also presented on communication-related topics at events including the Amsterdam Investor Forum, HedgeNews Africa and AIMA. Niki continues to write on asset management related topics, including impact investing and the SDGs, both in her own name for publications such as Investments & Pensions Europe and as ghost writer for investment managers. Prior to setting up In Ink (London) in 2014, Niki was editor and publisher of InvestHedge, specialising in hedge fund investors for more than 12 years. During this time, Niki organised and hosted the InvestHedge Forum, a two-day event held connecting investors with hedge funds, and the InvestHedge Awards, the annual gala dinner rewarding top performing funds of hedgefunds. Niki also launched the hedge fund and securities finance coverage at Financial News, and between 1994-1998, Niki was the launch editor of Global Fund News; editor of Foreign Exchange Letter; and reporter on Global Money Management, all formerly publications of Institutional Investor. A qualified NLP coach, Niki graduated in Geography from Durham University.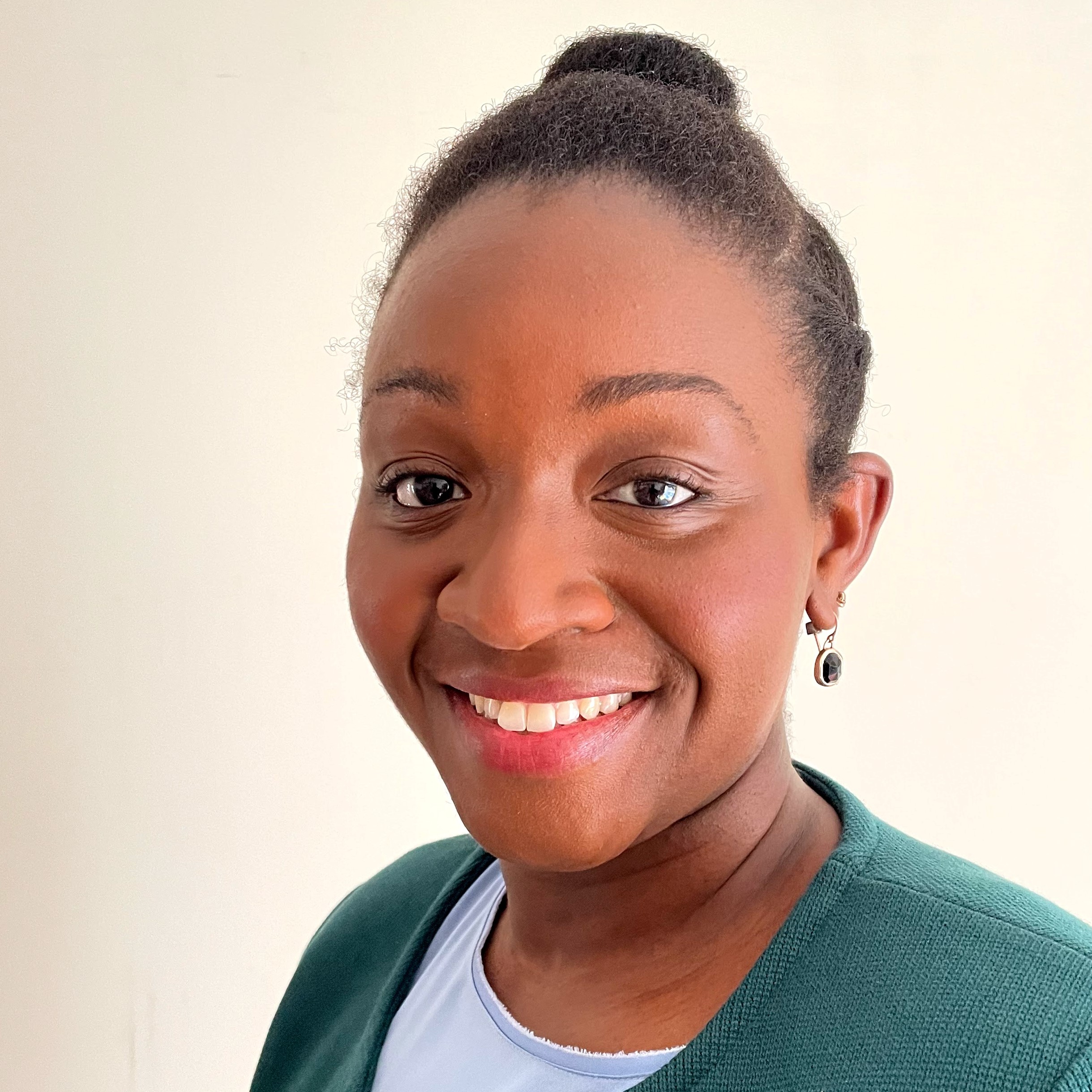 Oyin Oduya
Impact Measurement & Management Practice Leader,
Wellington Management
Oyin Oduya is a member of our Sustainable Investment Research Team, acting as our Impact Measurement & Management Practice Leader. In this role, Oyin is responsible for partnering with our investment teams to deliver high quality impact measurement and management that informs the investment process, identifies opportunities and supports real world, quantifiable outcomes. Specifically, Oyin works to enhance and create frameworks that enable rigorous analysis of the environmental and social impact of our investments across multiple asset classes.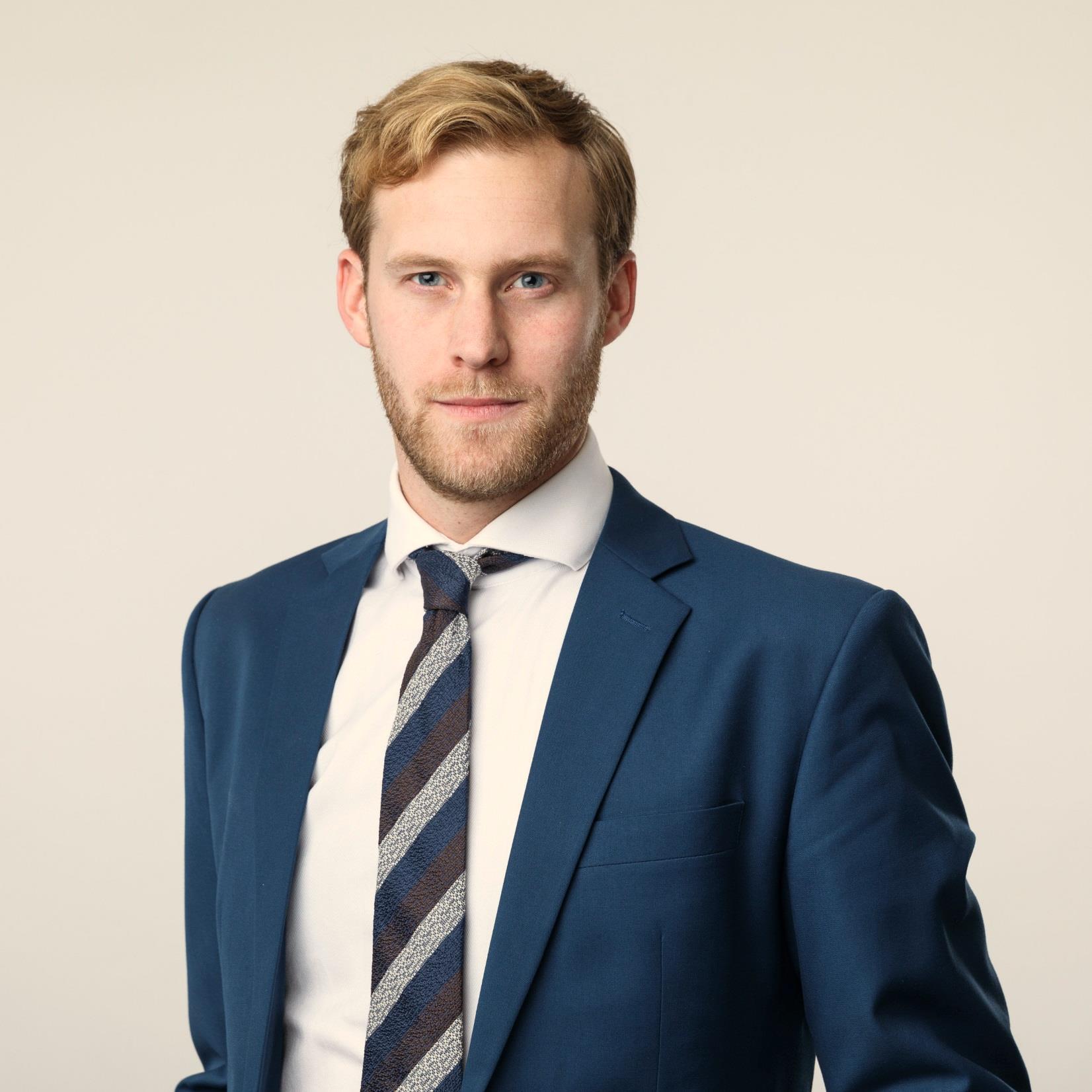 Peter van den Tol
Senior Advisor Impact Investing & ESG Integration in Real Assets,
MN
Peter is senior Advisor Impact Investing & ESG Integration in Real Assets at MN. His core focus lies on the contribution to the mitigation of climate risk as well as strengthening the positive impact of institutional clients via key impact themes: Energy transition, Innovation in Europe, Affordable housing, Circular economy and Healthcare. At MN we manage the institutional portfolios of our stakeholders with a long term focus on both people and the environment. By actively engaging with companies on impact and responsibility we seek to provide both financial and social returns for our stakeholders.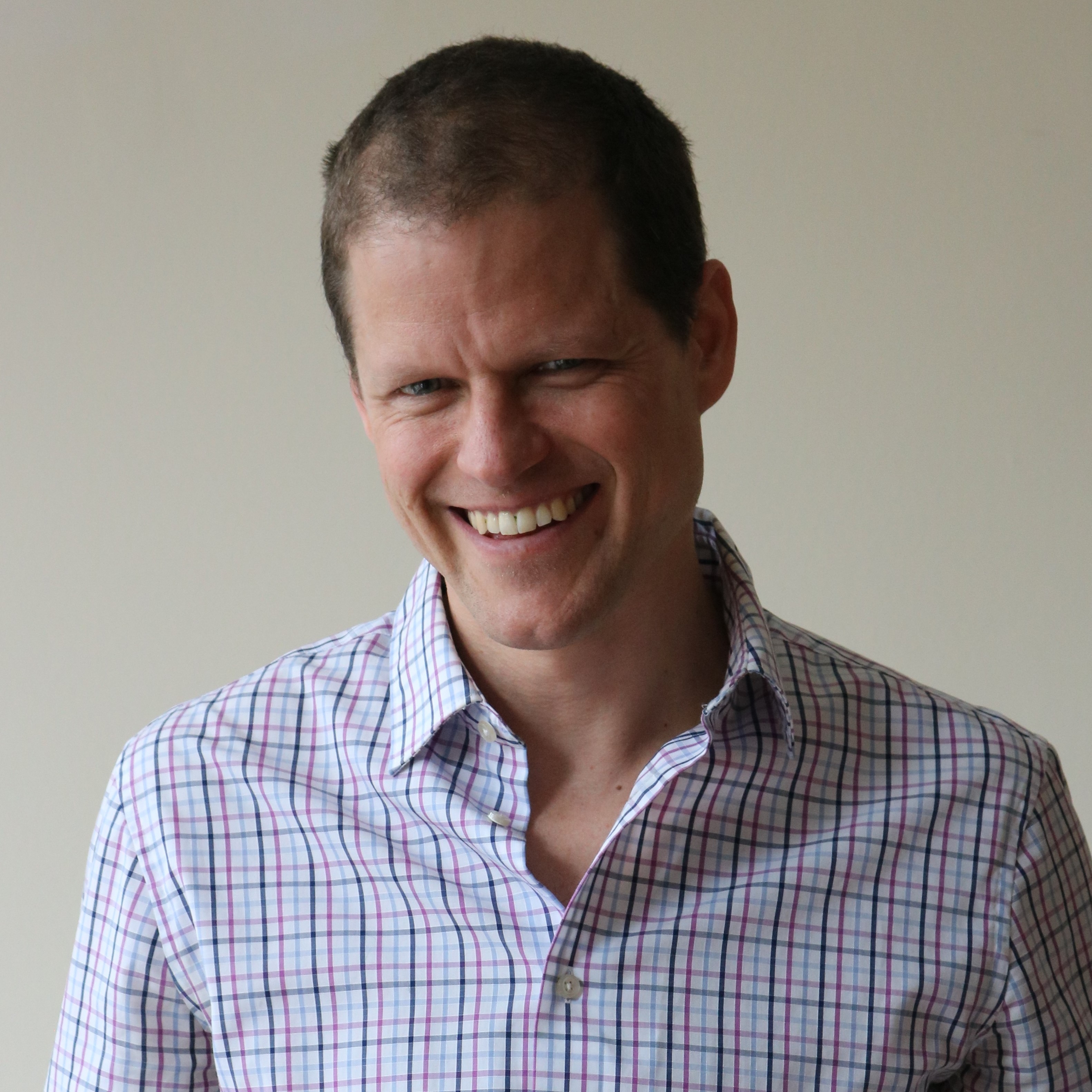 Philipp Essl
Senior Social Impact Director,
Big Society Capital
Philipp focuses on social impact measurement and management across Big Society Capital's investment process and portfolio. He is passionate about using impact strategy and evidence to drive social investment decisions and tackle pressing social challenges.
Before Big Society Capital, Philipp worked at the multinational energy company, BG Group, where he led the Group's social performance & human rights work for new country entry and early exploration projects, with a focus on South East Asia and Latin America. Philipp also lived several years in South East Asia, working with large development organisations (UN, Oxfam) and innovative start-ups on identifying and implementing opportunities for private sector-led economic growth and poverty reduction.
Philipp holds an MBA from the Vienna University of Economics and Business Administration and an MPA from the Harvard Kennedy School.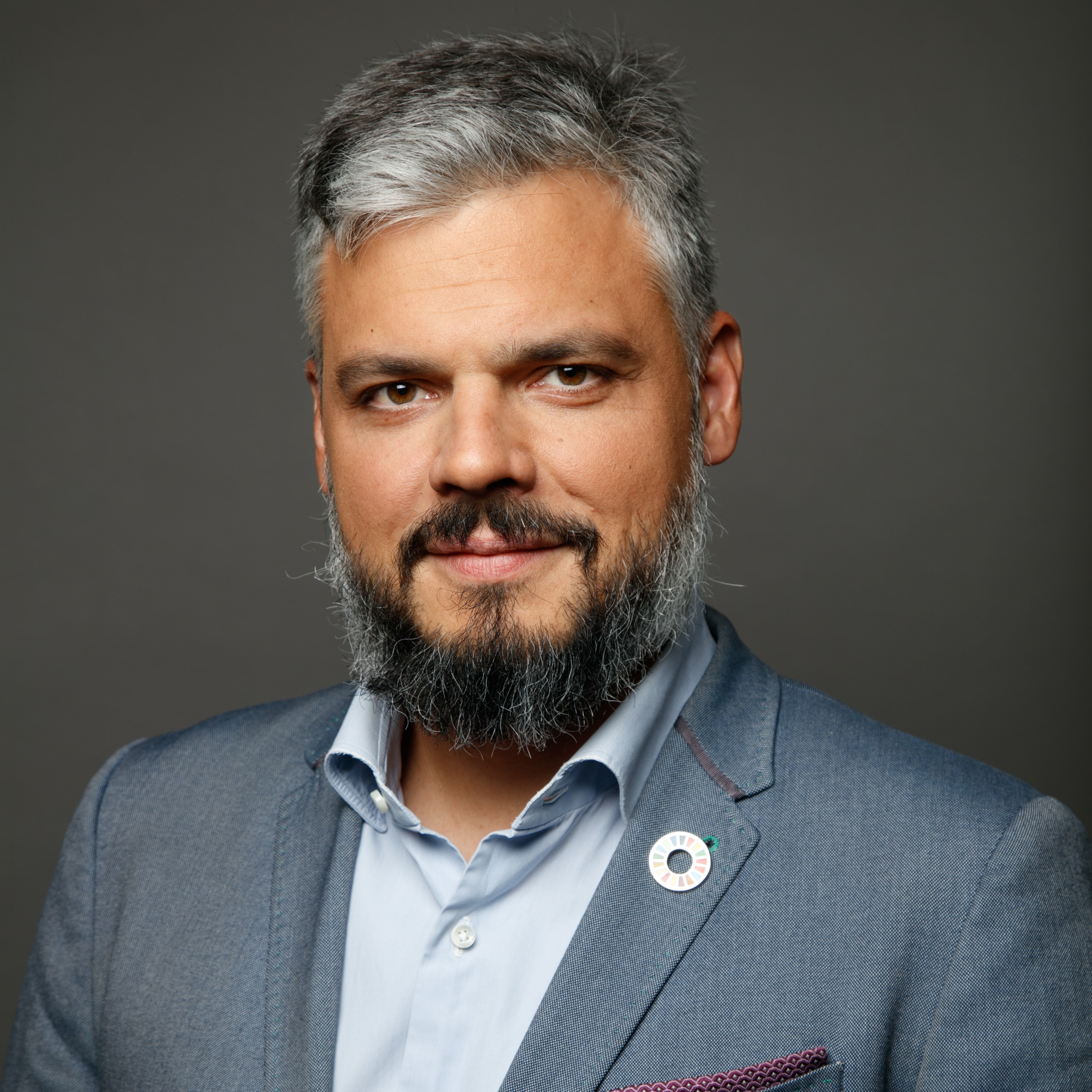 Pierre Abadie
Group Climate Director,
Tikehau Capital
Pierre Abadie is Group Climate Director at Tikehau Capital. He has over 20 years of experience in the energy sector and its transition. Pierre previously worked at TotalEnergies for 16 years, most notably in the Gas and Renewables division, before joining Tikehau Capital and becoming Co-head of Tikehau Capital's Energy Transition Private Equity Fund, which was launched in 2018. This fund is the first fund singularly committed to investing in European SMEs that contribute to the decarbonisation of our economy. Pierre is a board member of four energy transition companies: GreenYellow, Enso, Cool Planet Group, and Amarenco. Pierre also sits on the Climate Committee of the board of BPI France and is the chairperson of the Green Impact Group of France Invest Impact commission.Pierre Abadie trained as an engineer at the Ecole Centrale and is a graduate of IFP Energie Nouvelle. He also holds a degree in physics from the Pierre and Marie Curie University (Sorbonne University).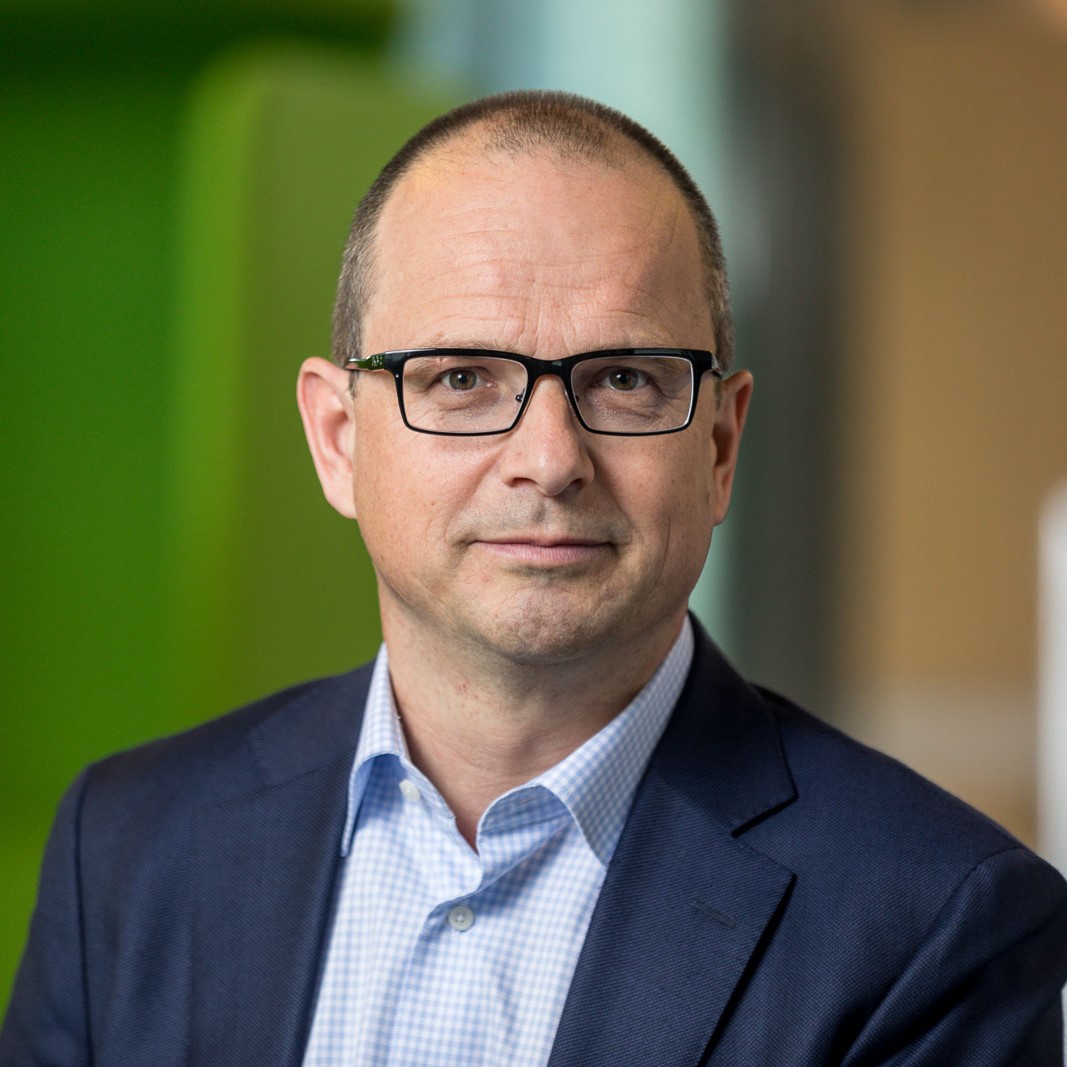 Piet Klop
Head of Responsible Investments,
PGGM Investments
Piet Klop has been developing PGGM's portfolio of "investing in solutions" to the Sustainable Development Goals, including impact measurement. He also leads PGGM's engagement efforts around water risk. Before joining PGGM Investments in July 2011, Piet was at the World Resources Institute in Washington DC and held senior positions at the Netherlands Ministry of Foreign Affairs and in the private sector. As a water resources expert, he worked at the World Bank and United Nations. Piet holds master's degrees in Water Resources Management (Wageningen University, 1989) and Applied Environmental Economics (University of London, 1999).
Rachel Bass is a Director of Research at the Global Impact Investing Network (GIIN). In this role, she drives research strategy, execution, and dissemination on a wide range of impact investing topics, with a particular focus on impact performance and benchmarking. Before the GIIN, Rachel was a Research Officer at AMK, a Cambodian microfinance institution, focused on social performance and market research. She graduated from Johns Hopkins University with a B.A. in International Studies and from the Fletcher School of Tufts University with a Master's in International Business.
Rebecca Wörner is a responsible investment advisor at Pensioenfonds Metaal & Techniek (PMT). PMT is the Dutch pension fund for metal and technical workers, with €98 bn in assets under management. As one of the first signatories of the RBC Agreement for Dutch pension funds ('IMVB Covenant), PMT is committed to integrating the OECD guidelines and UNGPs into its policies and practices. To that end, PMT is working together with other funds and stakeholders to seek solutions for abuses that occur in the investment chain. Before joining PMT, Rebecca worked as a policy advisor at the Ministry of Foreign Affairs and at the Ministry of Economic Affairs and Climate Policy. As part of a young professionals programme, she worked as a trade policy attaché at the Permanent Representation of The Netherlands in Geneva. She holds a degree in legal research (LL.M.) from Utrecht University. During her studies, she conducted fieldwork in South Africa and Mozambique and co-authored several research papers on water law.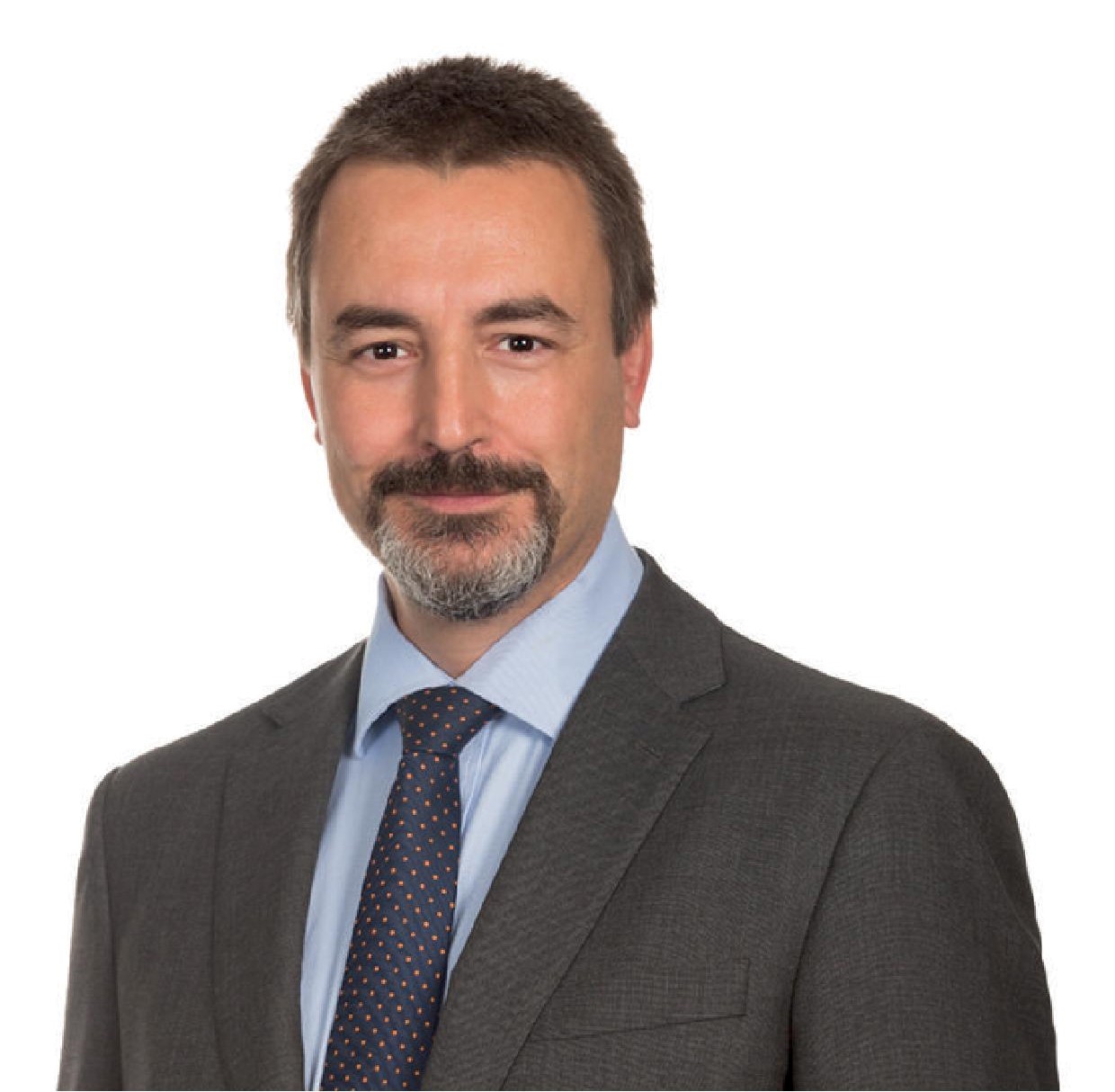 Iain Richards
Head of Global Responsible Investment Policy,
Columbia Threadneedle Investments EMEA & APAC
Connect
London, United Kingdom
Speaker
Iain Richards joined the company in 2012 and is Head of Responsible Investment, EMEA.
Before joining the company Iain was Regional Head of Corporate Governance at Aviva Investors. His career in the City has also included roles at Schroder Investment Management, the Policy Group of the UK's Listing Authority and the London Stock Exchange. Iain has also worked at the UK's Department of Trade and Industry (now BIS) in various roles in the European and competition policy units.
He has written papers on a range of issues including Auditing, Sovereign Wealth Funds and, in 2006, on the impending risk of a systemic banking crisis. He was responsible for leading the UK investment industry's successful lobbying to re-establish the overarching 'True & Fair View' principle of accounting in revised UK Company Law. He has also appeared as an expert witness before the UK House of Lords Select Committee on Economic Affairs to give evidence on Audit Market concentration and the role of auditors.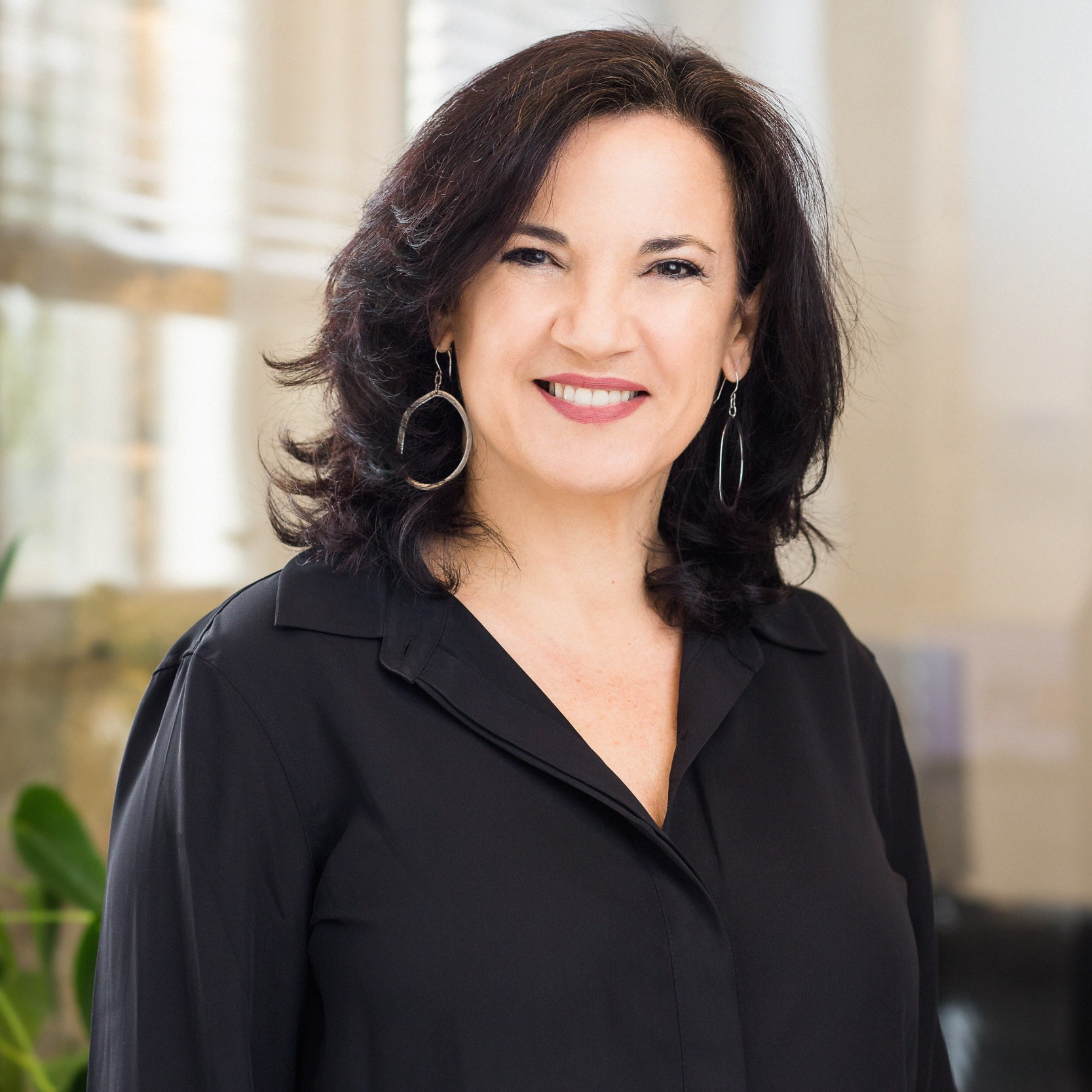 Sandrine Monstma
Managing Partner,
Bridges Israel
Sandrine has served as a CEO and board member in various companies and industries over the past 16 years. She is currently the Vice Chairman and CEO of Orbix Medical, a medical device company based in Europe. Previously Sandrine was CEO of the VLS-Group, a European logistics service provider (400 people in Germany, NL, Belgium), CEO of Contipi Ltd (an Israeli medical device start-up which she led from incubator stage to exit - was sold to Kimberly Clark) and as the General Manager in the Strauss Group. Sandrine started her career in Brand management at Proctor & Gamble (based in Geneva). Sandrine has also served on the advisory boards of several start-up companies over the past several years, mostly in the areas of Women's health and Wellbeing. Sandrine holds a B.A. (1st Class Honors) in Economics & Business Administration from the Hebrew University of Jerusalem, and an MBA with distinction from INSEAD Fontainebleau, France. Before her studies, Sandrine served for four years as an Intelligence Officer in the Israeli Defense Force's Unit 8200 where she reached the rank of acting Captain.
Since 2016, Sarita Bartlett is head of ESG at Obviam, the investment advisor of SIFEM. Her work includes using systematic approaches to identifying, mitigating and managing ESG risks and associated reputational risks, as well as identifying and promoting ESG-related opportunities. Prior to joining Obviam, she held a similar position at the state-owned Norwegian Investment Fund for Developing Countries (Norfund). She previously developed and managed Storebrand Investments' pioneering social responsible investments. She has also previously headed KPMG's Sustainable Advisory Services in Norway and has held board and advisory positions in corporates, inancial institutions, and non-proit organisations.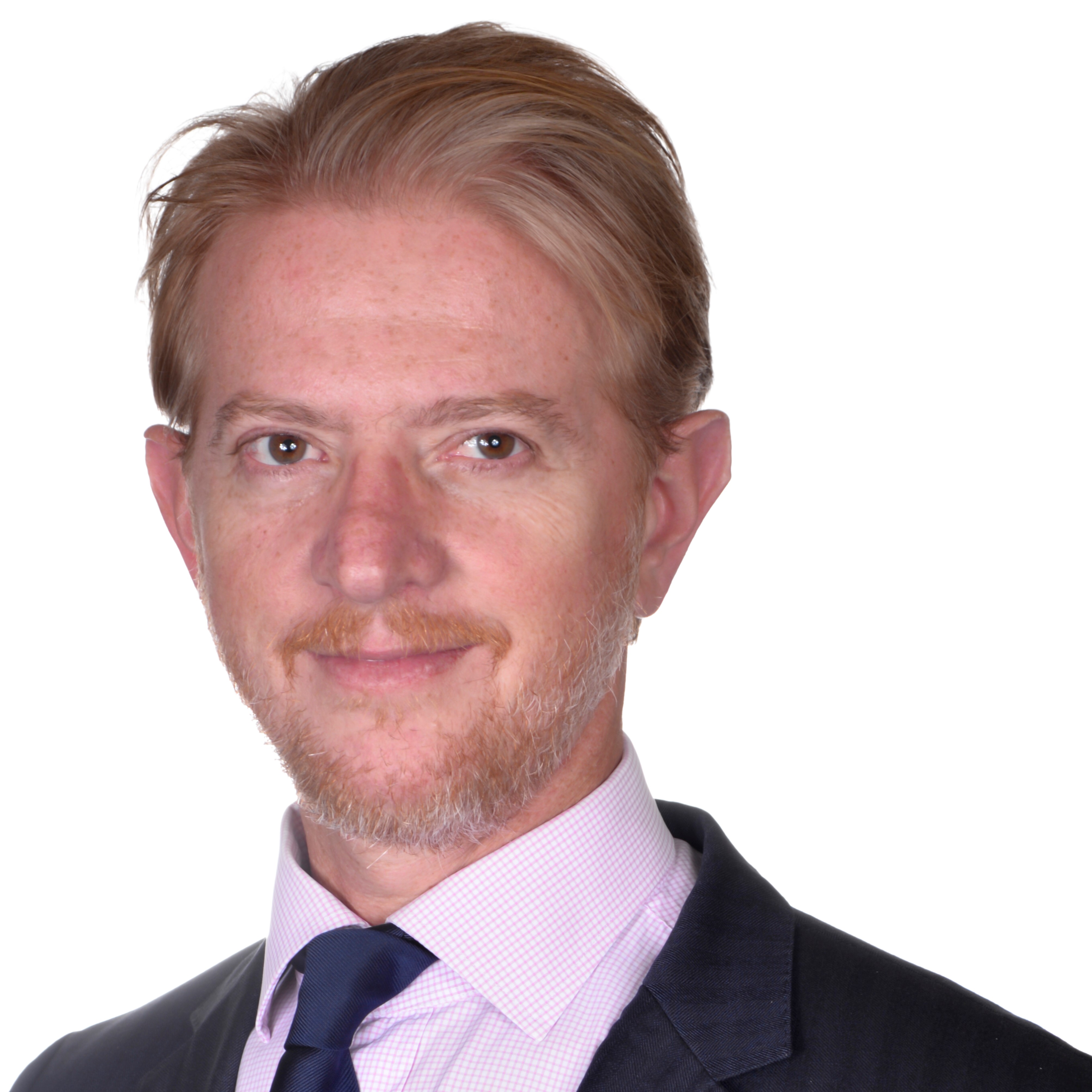 Sebastian Popik
Managing Partner,
Aqua Capital
Mr. Popik has sixteen years of Agribusiness private equity experience, eleven of which at Aqua Capital, where he heads the firm, its Investment Committee, and sits on the Board of several portfolio companies. Mr. Popik earned a Master's in Public Policy from the Harvard Kennedy School, which he attended as a Fulbright Scholar, and a BA in Economics from Universidad de San Andrés.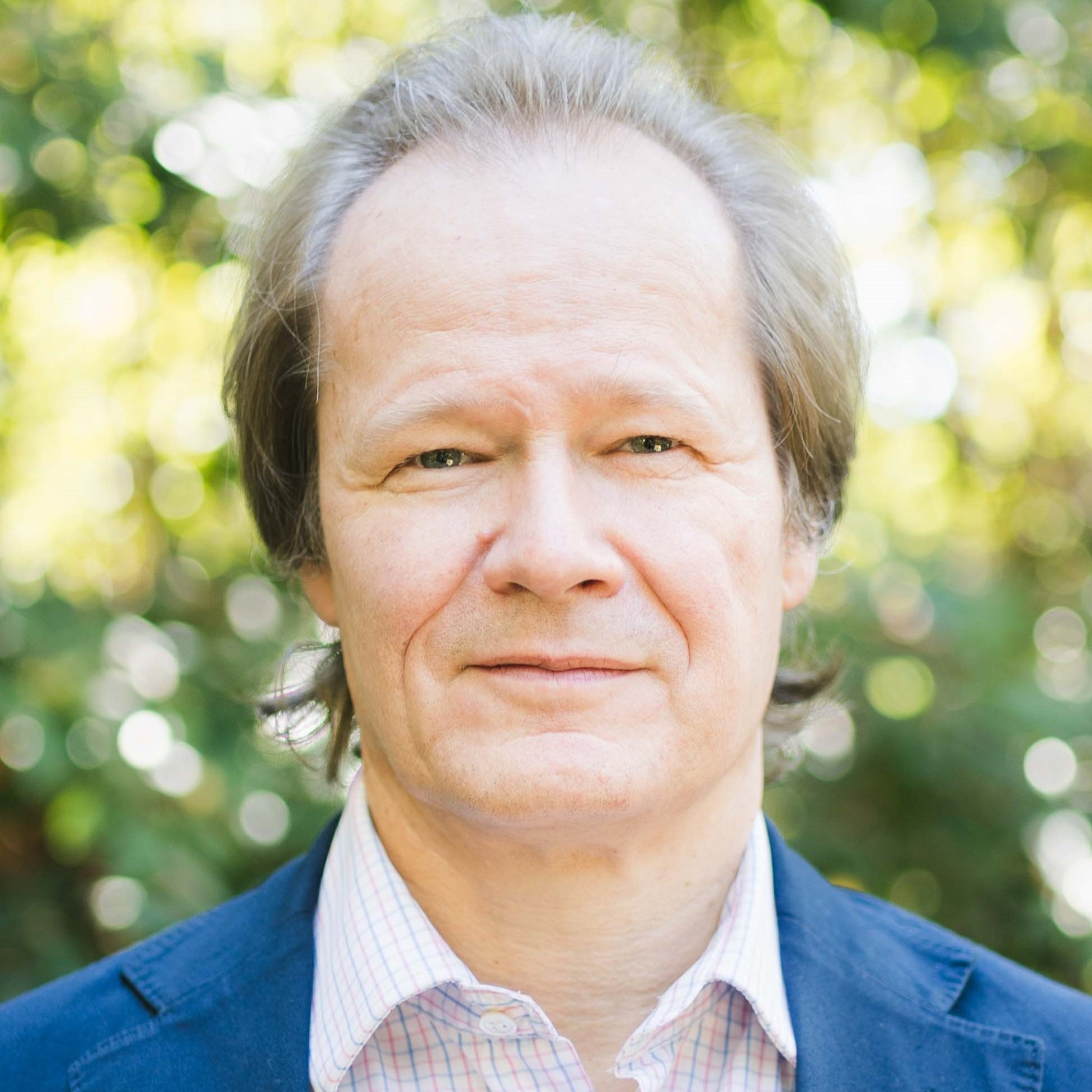 Sebastian Waldburg
Founding Partner
Oryx Impact
Sebastian Waldburg is a seasoned climate finance professional with more than 25 years' experience in the financial sector related to energy and venture capital. He has co-founded SI Capital, one of the pioneers in VC management in climate finance in Europe and more recently Oryx Impact which is launching a $250m impact fund of funds for Africa. He has completed multiple transactions in Europe and Emerging Markets and has considerable experience in energy efficiency, renewable energy and other sectors with high impact. As an investor he has shown the ability to add significant value to investees and to combine financial return with social and environmental impact. Prior to his activity as an impact investor, he began his career in humanitarian aid during the Balkan war and after completing an MBA joined Schroders Investment Bank in energy MA and project finance advisory for several years. He is member of the SLM Europe Silva Fund Advisory Board.He has studied Politics, Philosophy and Economics at Oxford University and Eichstätt University and holds an MA in Social Anthropology from the School of Oriental and African Studies and an MBA from IESE Business School.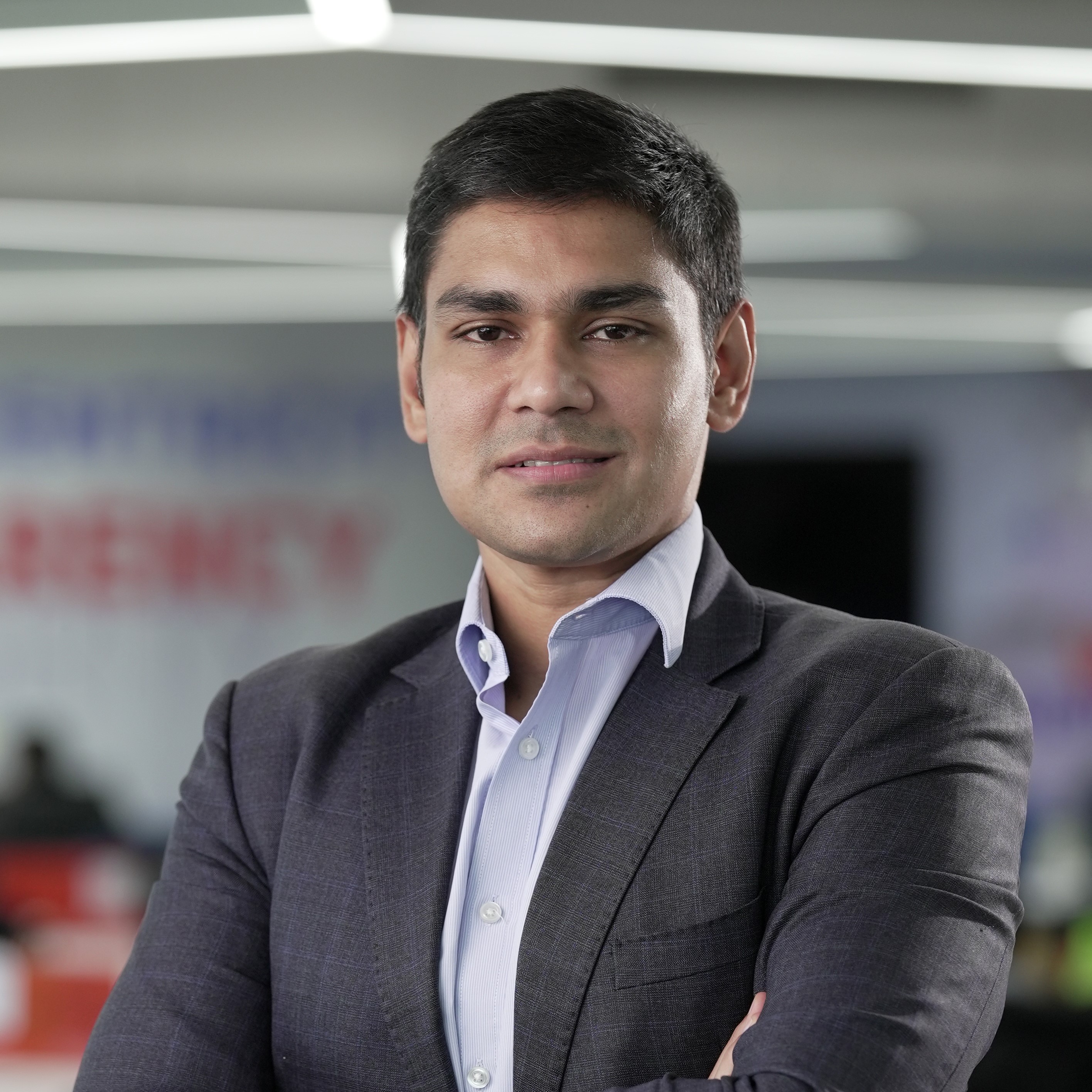 Soumendra Ghosh
Chief Investment Officer,
Vivriti Asset Management
Soumendra Ghosh is the Chief Investment Officer for Vivriti Asset Management. He is one of the founding members of Vivriti Capital and built the capital markets practice before setting up Vivriti's Asset Management Business. Before Vivriti, he was a Director in Capital Markets Team at IFMR Capital where he structured and placed asset-backed securities, complex structured credit global and domestic institutions. He has raised over US$4 Bn for over 150 enterprises. Before IFMR Capital, Soumendra was managing the supply chain and receivables finance at HSBC where he managed a portfolio of US$100 Mn. Before that, he was the Head of Strategy at IFCI Factors Limited, where he built and managed a portfolio of SMEs amounting to US$150Mn. Soumendra has an MBA from the Indian School of Business and a Bachelor's in Engineering from R.V. College of Engineering. He is also a CFA charter holder.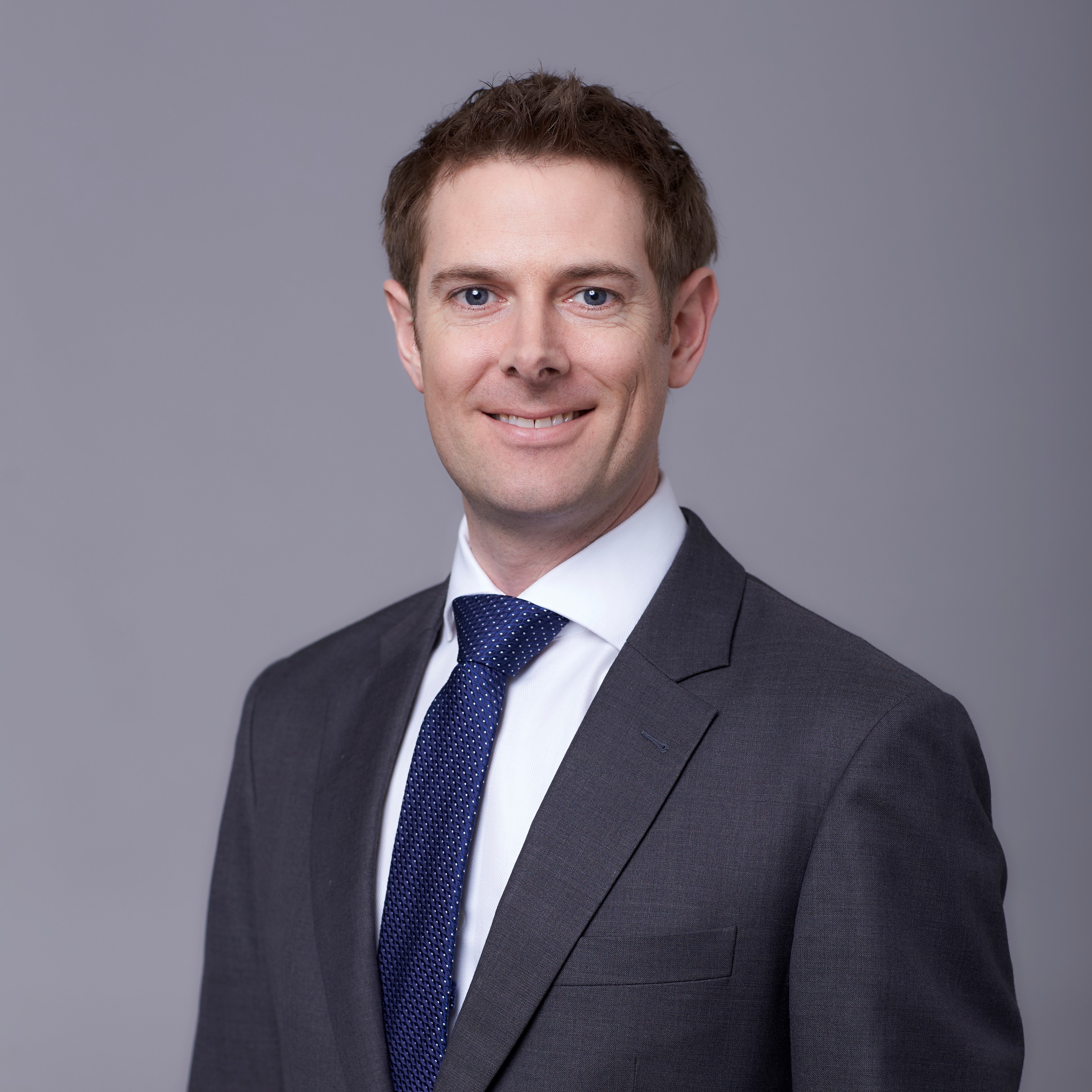 Tom Moulds
Partner, Senior Portfolio Manager,
BlueBay Asset Management
Tom is a Partner and Senior Portfolio Manager within the Investment Grade team. His focus is on European non-sovereign debt for which he manages BlueBay's European Corporate Strategy, including a flagship mutual fund and several bespoke mandates. Tom joined BlueBay in December 2005 and the Investment Grade team in July 2007. He has been instrumental in driving the success of the European IG credit strategy, both in absolute return and benchmark portfolios, as well as developing the growing number of buy-and-maintain strategies. More recently, Tom's focus has been the launch of the Capital Income Fund and the Impact-Aligned Strategy in line with growing investor demand for sustainable investment funds. His knowledge of financial software development and programming has been integral in tailoring BlueBay's information systems to assist with active portfolio management. Before BlueBay, he worked as a financial analyst at the UK head office of Schneider Electric. Tom holds a BSc degree in Mathematics from the University of Wales, Swansea, and is a CFA charter holder.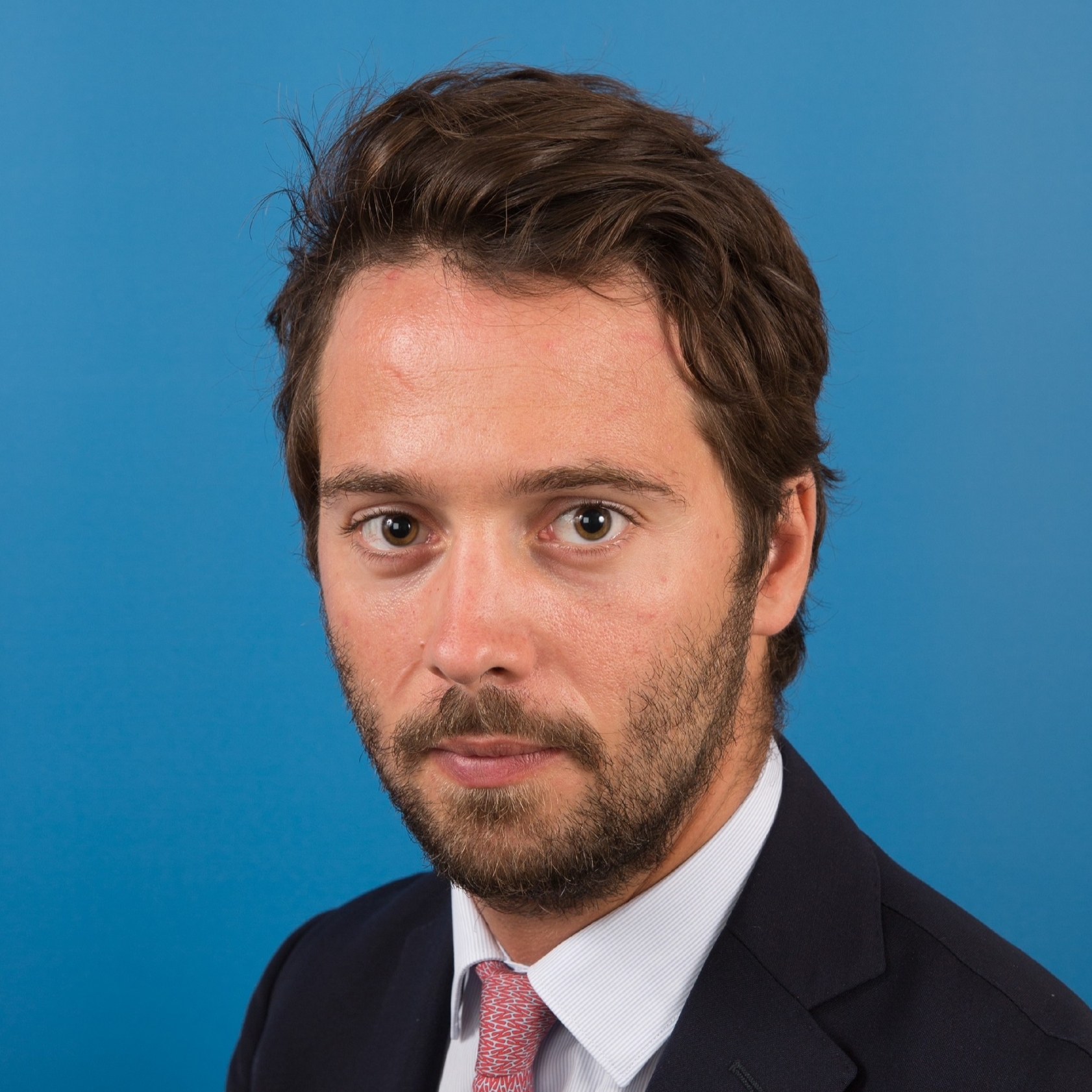 Timothée Jaulin
Head of ESG Development & Advocacy, Special Operations,
Amundi Asset Management
Timothée Jaulin oversees ESG Development & Advocacy for Amundi Asset Management and Special Operations for the Institutional Clients Division. He joined Amundi in 2012 as a Research Associate, and then contributed to the setting-up and development of the Investment Solutions team before being in charge of the coverage of supranational entities globally.In both capacities, he has been closely involved in the development of some of Amundi most innovative investment solutions including Amundi climate finance offer. Timothée was notably involved in the launch of flagship green finance public-private partnerships such as the Portfolio Decarbonization Coalition with the United Nations Environment Program, green bond development programs with the International Finance Corporation and the European Investment Bank and the Asian Infrastructure Investment Bank's Climate Change Investment Framework.Prior to working in Amundi Paris headquarters, Timothée worked for Amundi in London and New York and for the French Treasury in Washington D.C. Timothée is a graduate from the Ecole Normale Supérieure Paris-Saclay and holds a Master in Theoretical and Applied Economics from the Paris School of Economics.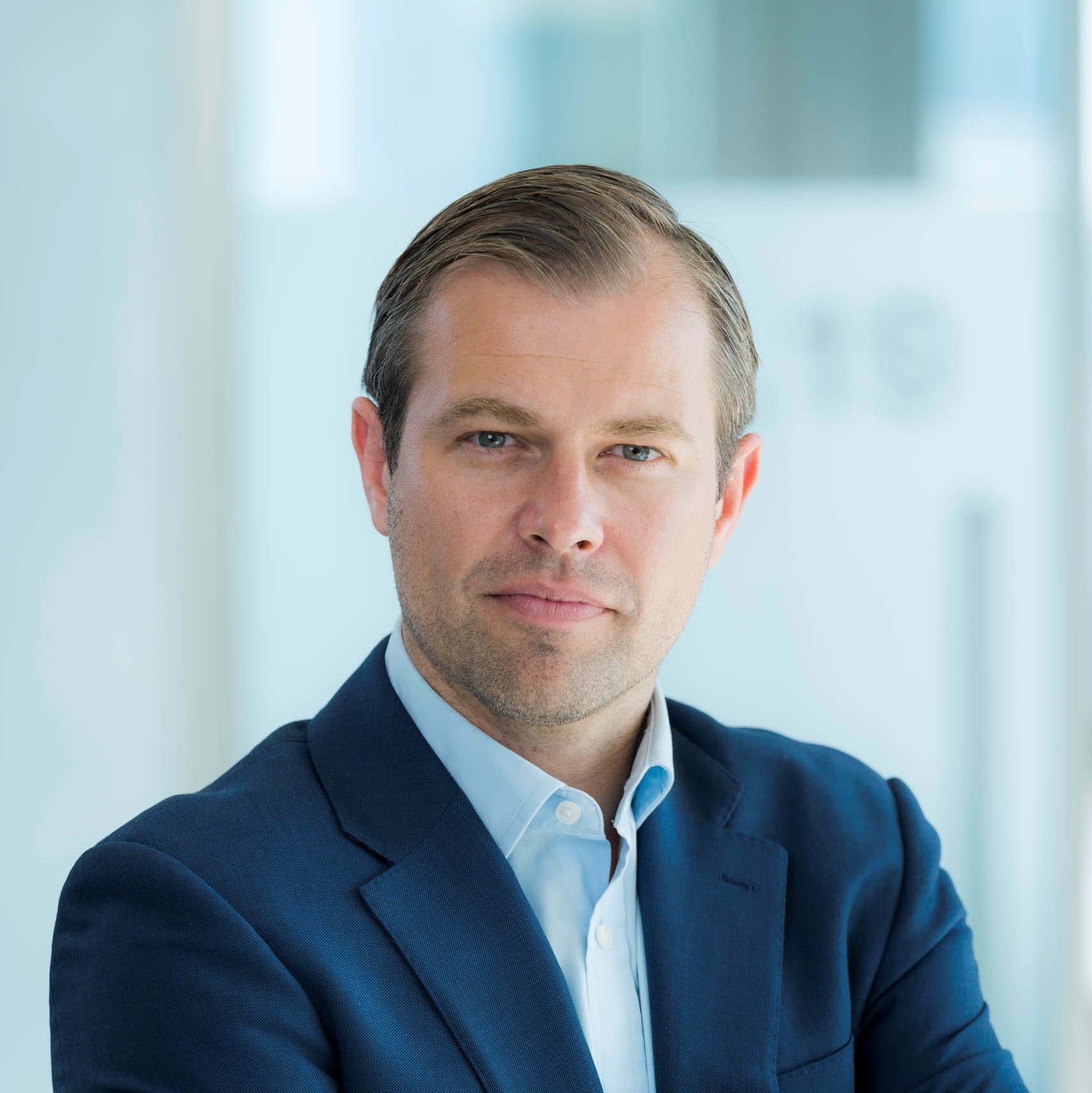 Ulrik is co-head of the Environmental Strategies Group within Fundamental Active Equities and ESG Champion at BNP Paribas Asset Management.
In his capacity as Senior Portfolio Manager, Ulrik is the co-lead portfolio manager for the Energy Transition Fund, Environmental Absolute Return Thematic Fund (EARTH) and the Ecosystems Restoration fund. He joined BNPP AM in 2019.
Ulrik began his career at Goldman Sachs, London, in 2001 investing thematically across energy, materials, agriculture and material companies globally within the Goldman Sachs Principal Strategies Group (2005 – 2007) and co-ran the Goldman Sachs Thematic Investment Group (2007-2012). Since 2012, Ulrik was the CIO and co-founder of North Shore Partners that became part of Duet Asset Management in 2015 and later co-founded Sustainable Solutions (2017-2019) with a focus on developing environmental solutions strategies across long only as well as log short strategies.
Ulrik has over 22 years of investment management experience across thematic investments, capital structure and private markets. He holds an MSc in Economics and Political Science from University of Copenhagen and is based in London.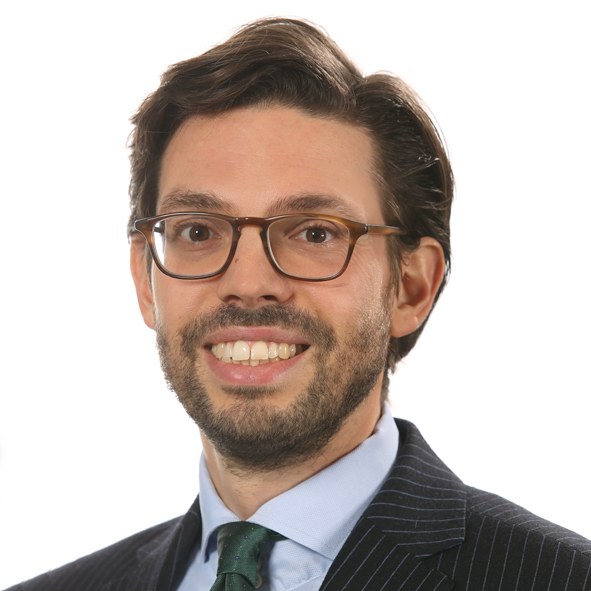 Vincent Triesschijn
Global Head of ESG and Sustainable Investing,
ABN AMRO
Vincent Triesschijn is Global Head ESG and Sustainable Investing at ABN AMRO, building a global team responsible for its ESG (environmental, social, and governance) strategy, including sustainability policies and investee engagement for investment funds and mandates to maintain global growth in ESG related products and services. Vincent works in the investment industry since 2006, previously at UBS, J.P. Morgan, and Kempen Capital Management. He obtained a Master's degree in Sustainability from the University of Cambridge. Next to his professional activities, Vincent is a coach for start-up enterprises, treasurer and Board Member at Yugen Foundation and advisory Board Member for 'Bridges for Enterprise' and 'Net Impact'ESG investing within ABN AMRO grew from €5bn in 2015 to €40bn in 2021 (impact investing from €100m to €2bn). ABN AMRO has been awarded 'Best Dutch Provider Sustainable Investment Services' in 2020
Vipul Bhagat
Senior Advisor,
UN Women
Based in Washington, D.C., USA Vipul Bhagat joined UN Women as Senior Advisor on Sustainable Finance. He leads UN Women's sustainable finance strategy and provides expertise on the development of sustainable gender financing instruments.Prior to joining UN Women, Vipul served in a number of senior positions within the International Finance Corporation (IFC), the private sector arm of the World Bank Group. As a senior expert in investing, emerging markets, private and public finance, Vipul brings investment expertise as well as strong partnerships with international capital market providers including banks, insurance companies, pension funds, sovereign wealth funds, and DFIs. Having lived and worked across Asia, Middle East, North and sub-Saharan Africa, emerging Europe and Latin America, Vipul brings significant contextual experience in infrastructure and public private partnerships (P3s), with a specialization in climate change and other SDG aligned thematic investments.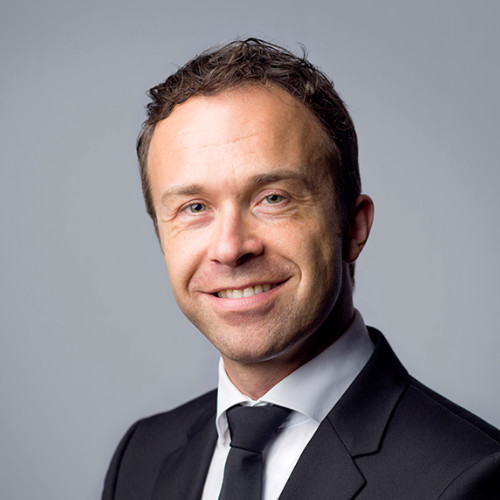 Wouter Koelewijn
Senior Advisor Europe,
The Global Impact Investing Network
Moderator
Based in Amsterdam, Wouter Koelewijn represents the GIIN in Europe, with a focus on The Netherlands, Belgium, and Luxembourg. He holds extensive experience in various senior strategic roles within management consulting and the financial services industry. Before joining the GIIN, Mr. Koelewijn worked as a senior innovation manager at the Dutch pension asset manager PGGM, a leader in the field of responsible investing and targeted environmental and social investing. Throughout his professional endeavors, he has consistently focused on developing strategies and innovations in impact investing, sustainable business, and social entrepreneurship. He has also supported the development of various intercompany and industry networks and initiatives in the field of impact investing and innovation, such as the Environmental and Social themed investing Steering Committee of the Principles for Responsible Investment Initiative (PRI), which is supported by the United Nations. Mr. Koelewijn started his career as a management consultant in corporate strategy and business development at Deloitte. He holds a Masters degree in Economics from VU University Amsterdam.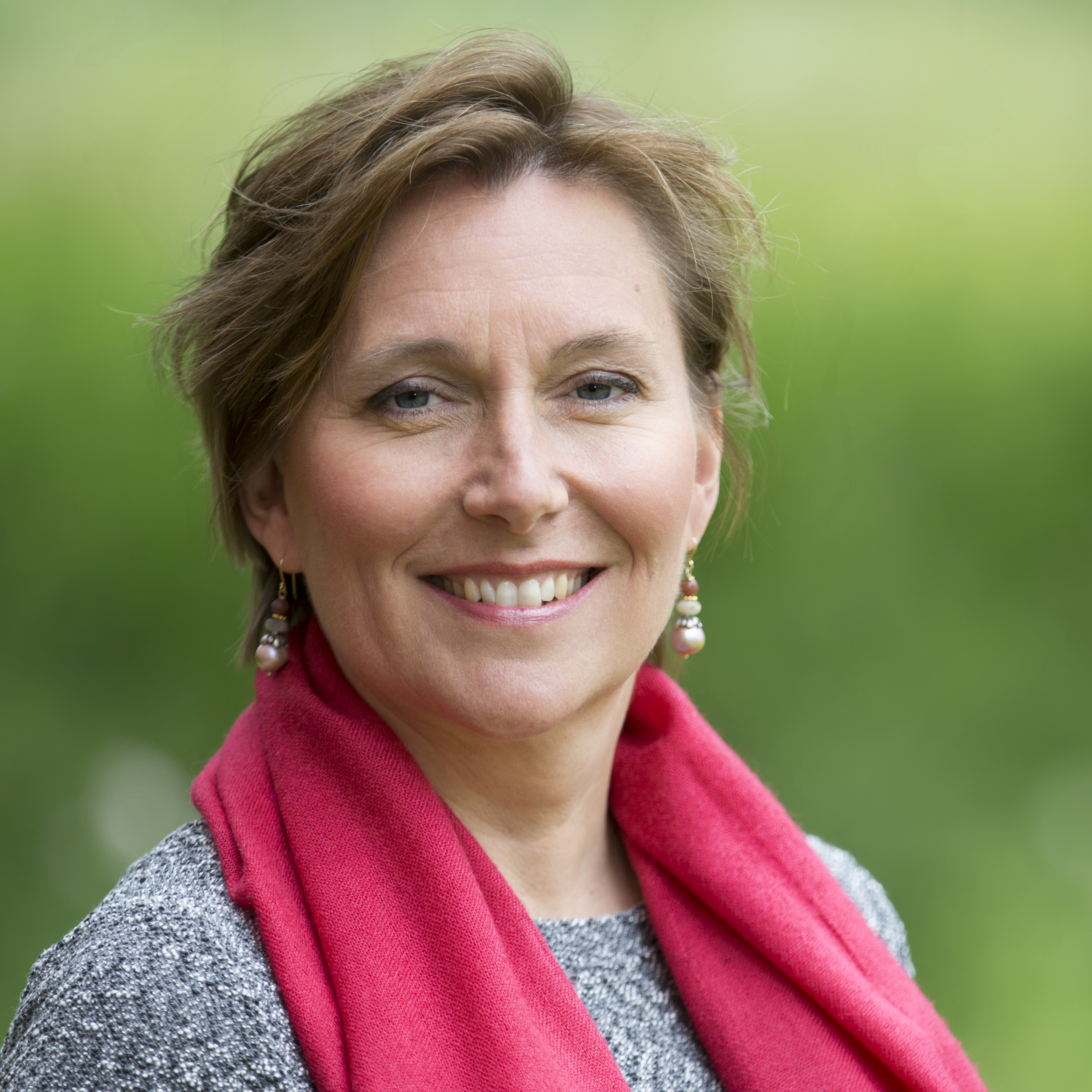 Yvonne Bakkum
Managing Director,
FMO Investment Management B.V.
Yvonne Bakkum is Managing Director of FMO Investment Management BV, a subsidiary of Dutch development bank FMO. FMO's mission is to empower entrepreneurs to build a better world. In support of this mission, FMO IM aims to scale up impact investing by providing investors access to FMO's deal flow in sustainable emerging market investments. Total assets under advisory in 4 different private debt funds are ~ USD 900 mln.
FMO's track record shows that impact and solid sustainability practices go hand in hand with strong financial results.
Yvonne joined FMO in 2001 and held various positions including Director Private Equity, Manager Credit Analysis and Deputy Chair of FMO's IC, and Manager Business Development Latin America. Yvonne started her career with ABN AMRO Bank in 1992. She holds a masters' degree in business economics from Erasmus University Rotterdam.
In 2022 Yvonne became Chair of the Netherlands Advisory Board on impact investing. She is an expert member of the Investment Advisory Committee of Menzis, a medium-sized health insurance company, and a member of the Asset Owner Advisory Committee of the UN Principles for Responsible Investment. She is the non-executive director of EDFI Management Company in Brussels and a supervisory board member of Climate Fund Managers.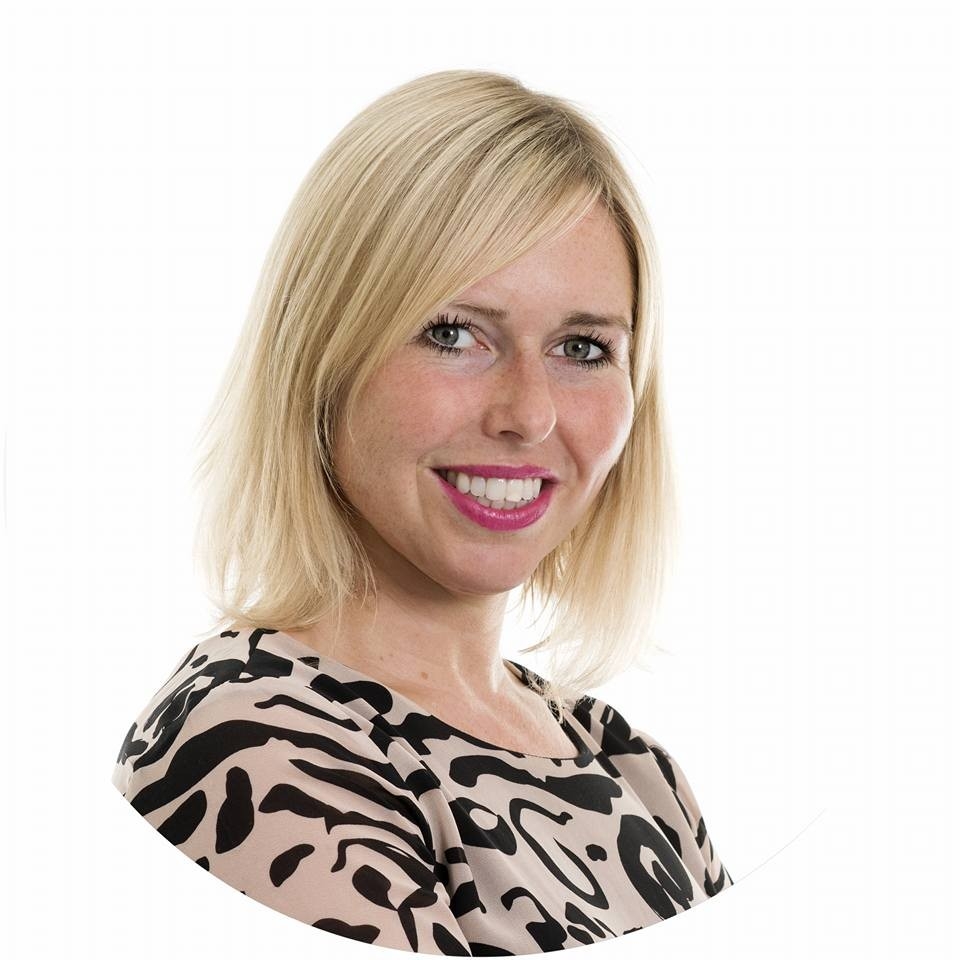 Yvonne Janssen
Sustainable Investment Strategy Advisor
PGB Pensioendiensten
Yvonne is part of the policy and strategy team that advises the board of directors of Pensioenfonds PGB. She is responsible for the policy and strategy advice related to sustainable investment. With a versatile professional background, ranging from Philips, ACTIAM, Hivos, AVANS business school of applied sciences, IBERO University Mexico, and Pensioenfonds Rail & OV, in her career Yvonne has considered sustainability from different angles and in a variety of contexts/sectors; business, finance, NGO and higher education. Her ambition is to lead Pensioenfonds PGB to a future-proof sustainable investment strategy mitigating the adverse impacts and maximizing the positive impacts on society while assuring sound pensions for its multi-sector beneficiaries and guaranteeing continuous engagement with and optimal transparency to its stakeholders.
INTERESTED IN SPEAKING ENGAGEMENT?
For more information on speaking engagement, please contact Viviane Cavalcanti: impactevents@phenixcapitalgroup.com